Last Tuesday I went to VBurger in Camden for the first time. It's situated in the market just near Gilgamesh, and opened pretty recently! After being unable to head to the free burger day they did in collaboration with Timeout (was quite upset about that!) a few weeks ago, I was adamant I had to go down ASAP and satisfy my burger craving. Especially living in Camden I feel it's imperative I try ALL of the vegan places, right?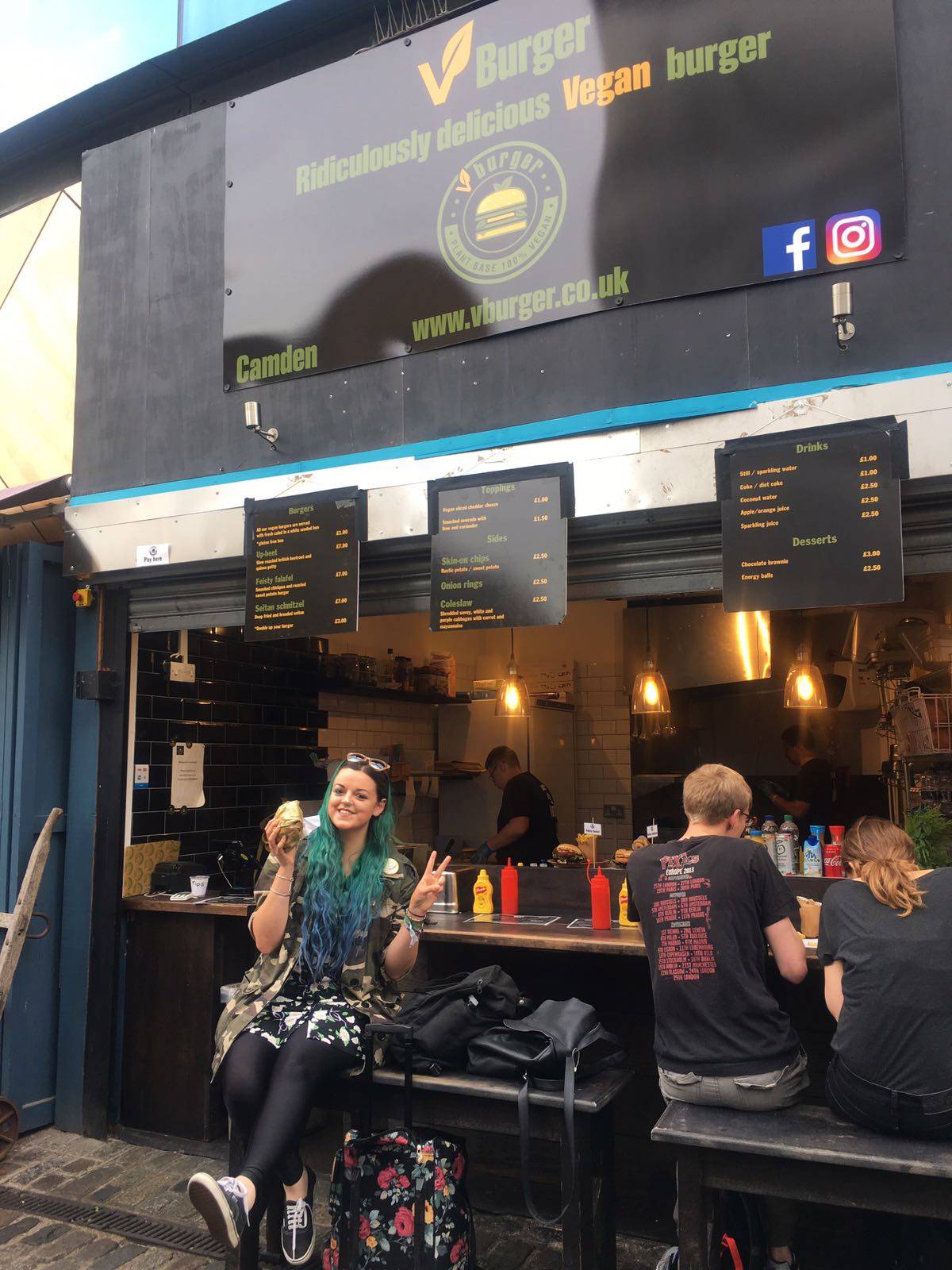 VBurger was super easy to find. It literally opens up on to the first street as you turn left under the the train bridge. There's a little kitchen area where the food is prepared +seating for 4-6 people at a bar style area facing inwards. It wasn't overly busy when we arrived, but it did take us quite a while to be served… Perhaps because it was the end of the day? In the end we were waiting both to order and for our food for quite some time, but luckily we weren't in a rush to get anywhere and the weather was dry!
The Burger
I used to be such a creature of habit and would always go for falafel burgers if they were on the menu, because I knew I would like them. However since trying Seitan (also referred to as Vegan Chicken) at Temple of Seitan a couple of months ago, I went for the Seitan Schnitzel Burger.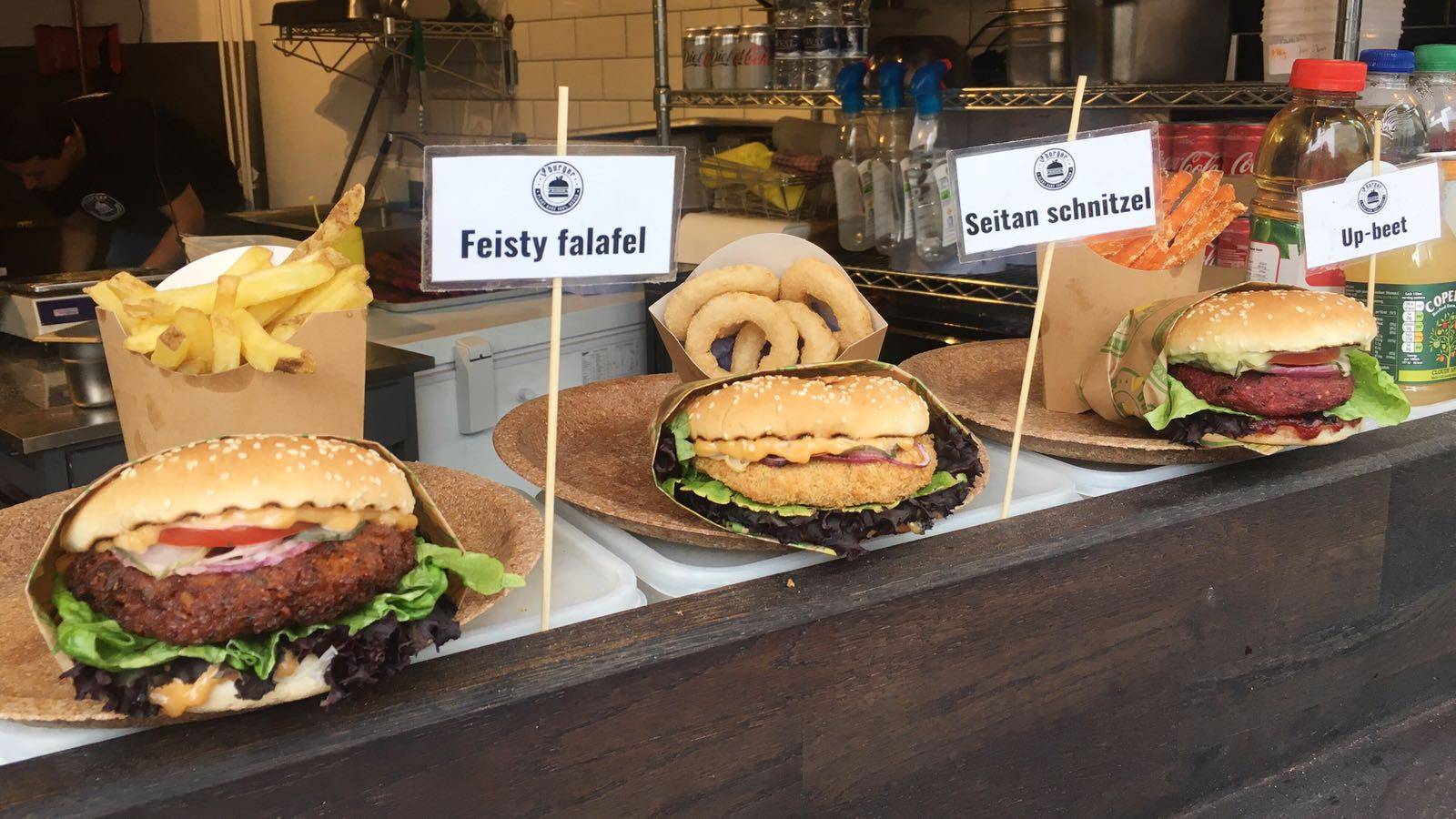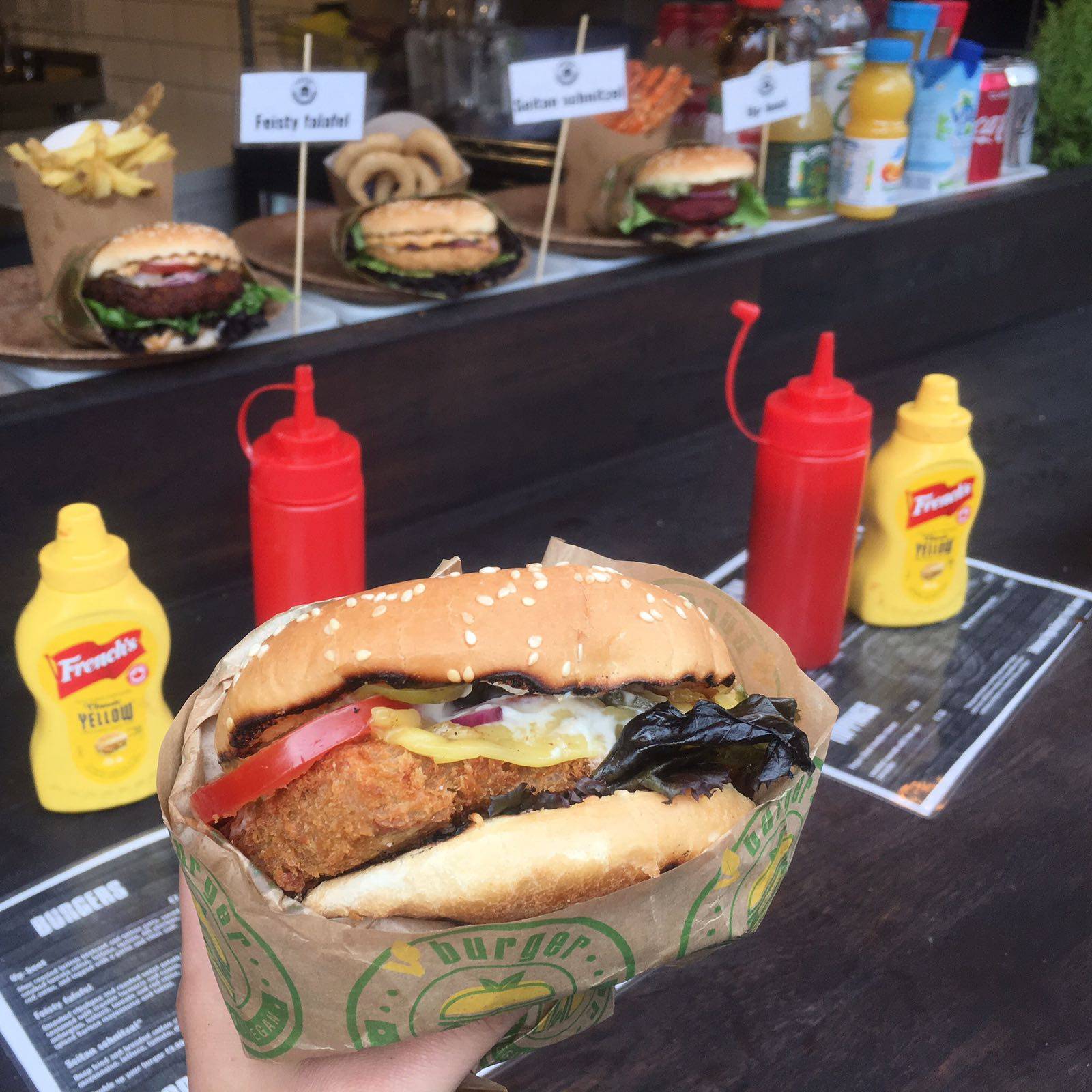 The Seitan Schnitzel Burger patty was a deep fried and breaded Seitan burger served with chipotle mayo, lettuce, tomato, dill gherkins and red onion and costs £7. As is the norm for me when I see cheese on a menu, I also got a slice of that in the burger for good measure, which was an extra £1. I just really like cheese, ok? The burger was absolutely delicious: it was big, but not huge. Enough to fill me up but not leave me feeling bloated. I almost got the sweet potato skin-on chips as well, but decided to ease myself into it this time around. I'm looking forward to going back soon to try the other burgers (and the sweet potato chips of course)!
Check out their full menu on their website here.
If you enjoyed this, why not see what I thought of the Vegan Chicken at Temple of Seitan in Hackney or the new Tibits Bankside restaurant?