Before heading to see Cats – The Musical with my mum recently, we had dinner at an amazing restaurant called Tibits in Mayfair. Tibits is a Vegetarian and Vegan restaurant, that I found in the London Vegetarian Guide (picked up at Vegfest London a while back).
The restaurant is the genius creation from three Swiss Brothers – they wanted "a delicious and fresh vegetarian restaurant, as speedy as a fast food joint and as cosy as a corner café" and they definitely succeeded. There are seven restaurants in Switzerland as well as this award winning one based in the Regents Street Food Quarter in Central London. They offer food for every meal, from breakfast through to delicious desserts after dinner. The menu changes daily and the food is always freshly prepared on the day!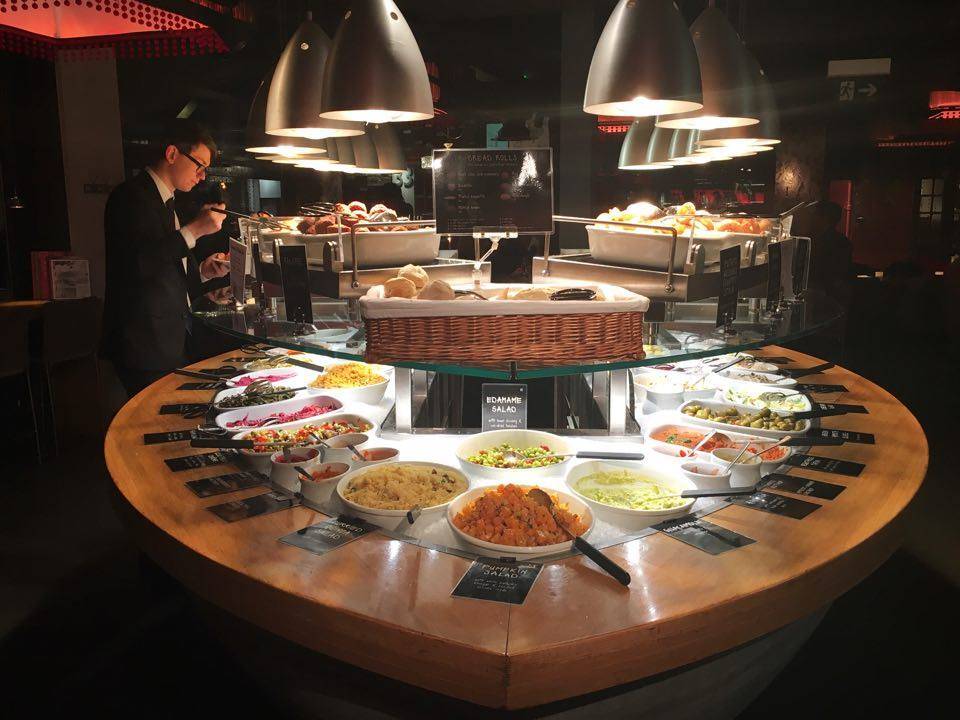 The food is sold on weight (but you get a bread roll free), so if you're not overly peckish, you can try a little taste (from a choice of over 40 fresh dishes) and don't have to spend a fortune. The food is laid out beautifully, clearly labelled and in a buffet style in the centre of the restaurant. Whether you're feeling indulgent, or on your best behaviour there are plenty of options – from piping hot pies, risottos and curries to super food salads, cooked veg and plenty of herbs, grains, nuts and seeds to sprinkle on top.
I opted for a total mixture of things – my favourite dishes were a very very tasty creamy (vegan) potato bake, orecchiette pasta salad (with tofu, olives and peppers), and some lovely guacamole.
You can either "pay as you go" or set up a tab (if you think you might end up going back for more). Overall both of our meals, including 2 glasses of Prosecco, cost under £40, which I think is very reasonable! As of today I am doing Veganuary (Vegan January) after I met and spoke to their awesome team at Vegfest London, and I can't wait to visit Tibits again to get some Vegan deliciousness!
If you want to check out what dishes they have at the moment, check out their Menu Specials.
Where is Tibits? 12-14 Heddon Street (off Regent Street), London, W1B 4DA
When is it open? Mon-Weds: 9am-10.30pm / Thurs-Sat: 9am-midnight / Sun (+Bank Holidays): 11.30am-10.30pm
Check out Tibits website here. They also have a branch in Bankside – newly opened and I was invited down to review it – read my blog post here!
Well, I don't know about you, but I am pretty hungry now! I would love to hear some recommendations from readers of other vegan restaurants in London I should check out too, so feel free to leave a comment on where I should try next! And if you've been to Tibits, what did you think of the place?
Thanks for reading and see ya soon,
Lx
All pictures my own unless otherwise stated