Christmas is the favourite time of year for a lot of people – gifts, family and food & drink, but the last two aren't always easy across the board. Between the turkey roasts, whipped cream slathered over every sweet treat and, uh, gravy cocktails (legit a thing, look it up) it's not always the easiest time to be vegan. But enough's enough! Don't wind up being handed a boring spirit and mixer ("but it's vegan!") while everyone else gets to toast the season with something creamy and way more fun. Here are five awesome vegan Christmas cocktails that embrace flavour, from fruity to creamy, and a whole lot of Christmas cheer – and I will be attempting to make them all this year. It's no secret that I love a cocktail!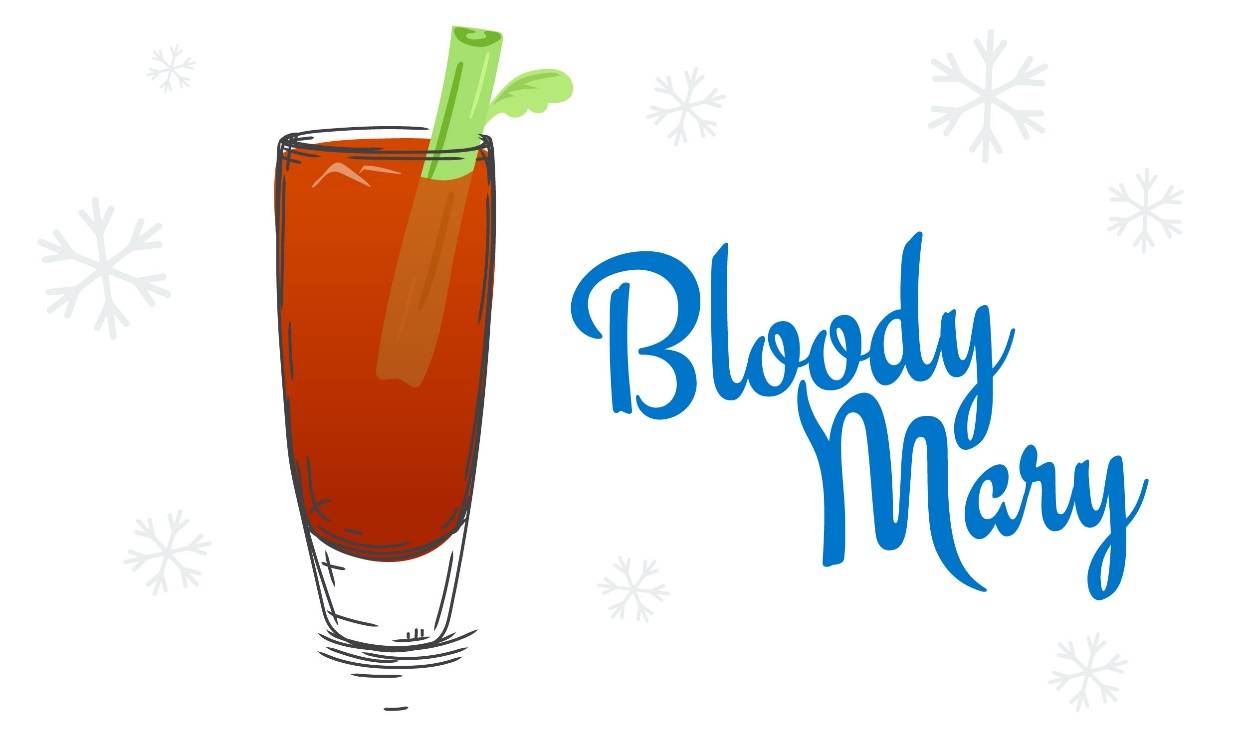 Alright, so it might not scream Christmas (although it is red like Santa?), but it is one of the cocktail classics that can be easily knocked up for even the most devout vegan to enjoy (plus it's a damn good cure for the Christmas Eve hangover, right? Probably).
Here's what you need to get the Bloody Marys flowing:
50ml vodka
150ml tomato juice
3 dashes Tabasco (careful with 'Bloody Mary' tabasco mixes as they can contain non-vegan ingredients)
6 dashes Vegan Worcester sauce (ignore your mates complaining about it being the vegan one, the taste is just the same)
Salt and pepper
Lemon juice
It's pretty easy to put this one together, depending on how lazy you are (and what is Christmas day if not one to eat, drink and be lazy?). You can a) throw everything in a glass with some ice and give it a mix or b) throw everything in a cocktail shaker full of ice, give it a tame shake and strain it out. Either way, you have yourself a delicious vegan cocktail perfect for Christmas morning, or afternoon, or evening!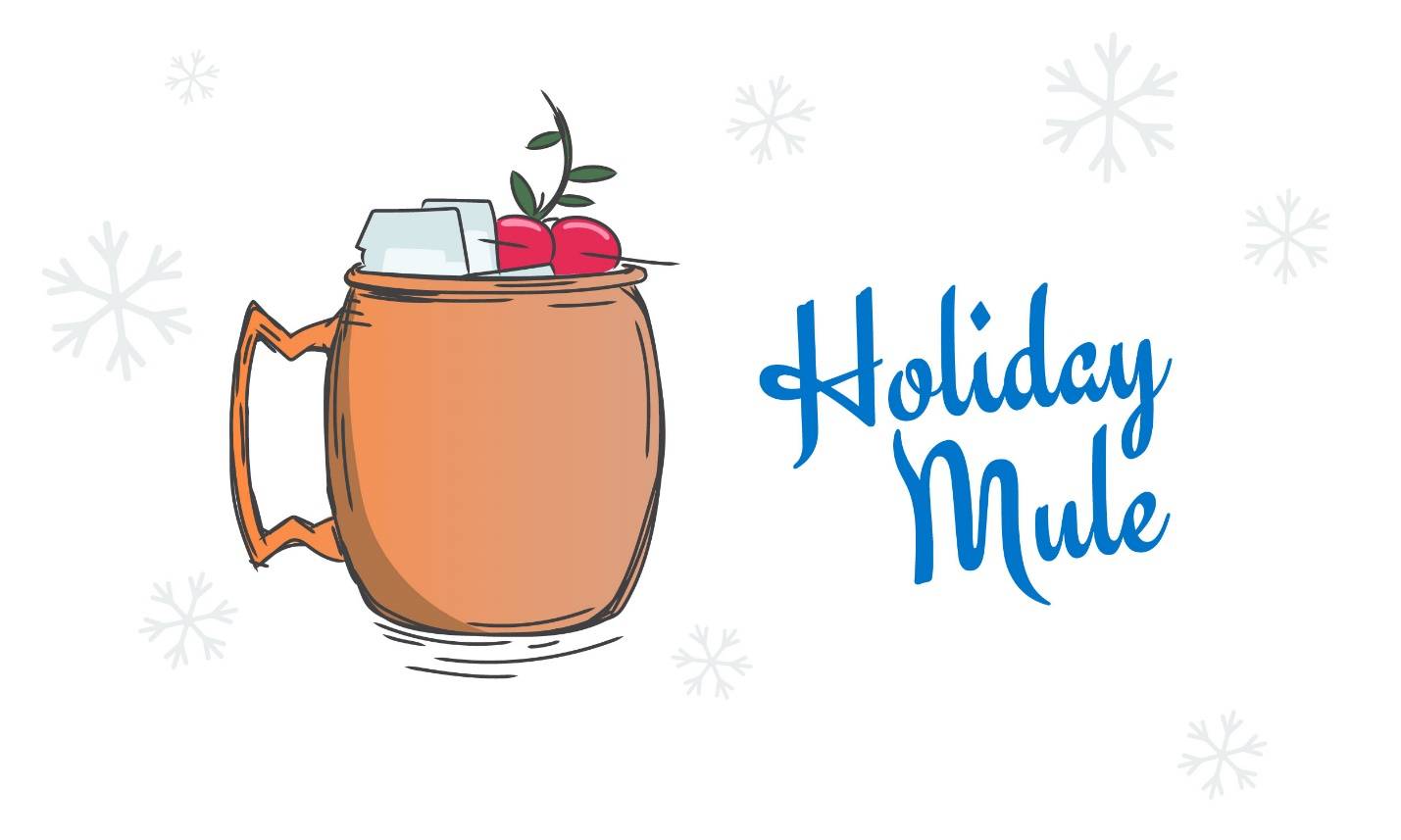 Here's another one that's a true classic, a delicious vegan option and complete with a pretty fabulous Christmas twist. Wouldn't the Moscow Mule have been so much happier if he was in the holiday spirit? Well he is now! Let's get mixing:
50ml vodka
50ml cranberry juice
100ml ginger beer (innocently non-alcoholic…or not)
If you have a fancy copper tumbler for this one then that's the only way you should be serving it, they're also bang on trend this year so it's not too hard to find one! Or you could opt for a mason jar like I used in this one. Start by pouring in the vodka and cranberry juice – over ice, of course, and then top up with ginger beer. Garnish with some festive fruits, convince yourself it's one of your five a day and dive in!
It's getting serious now, here come my top 3, all from expert mixologists and top foodies, including one you know pretty well (wait for it).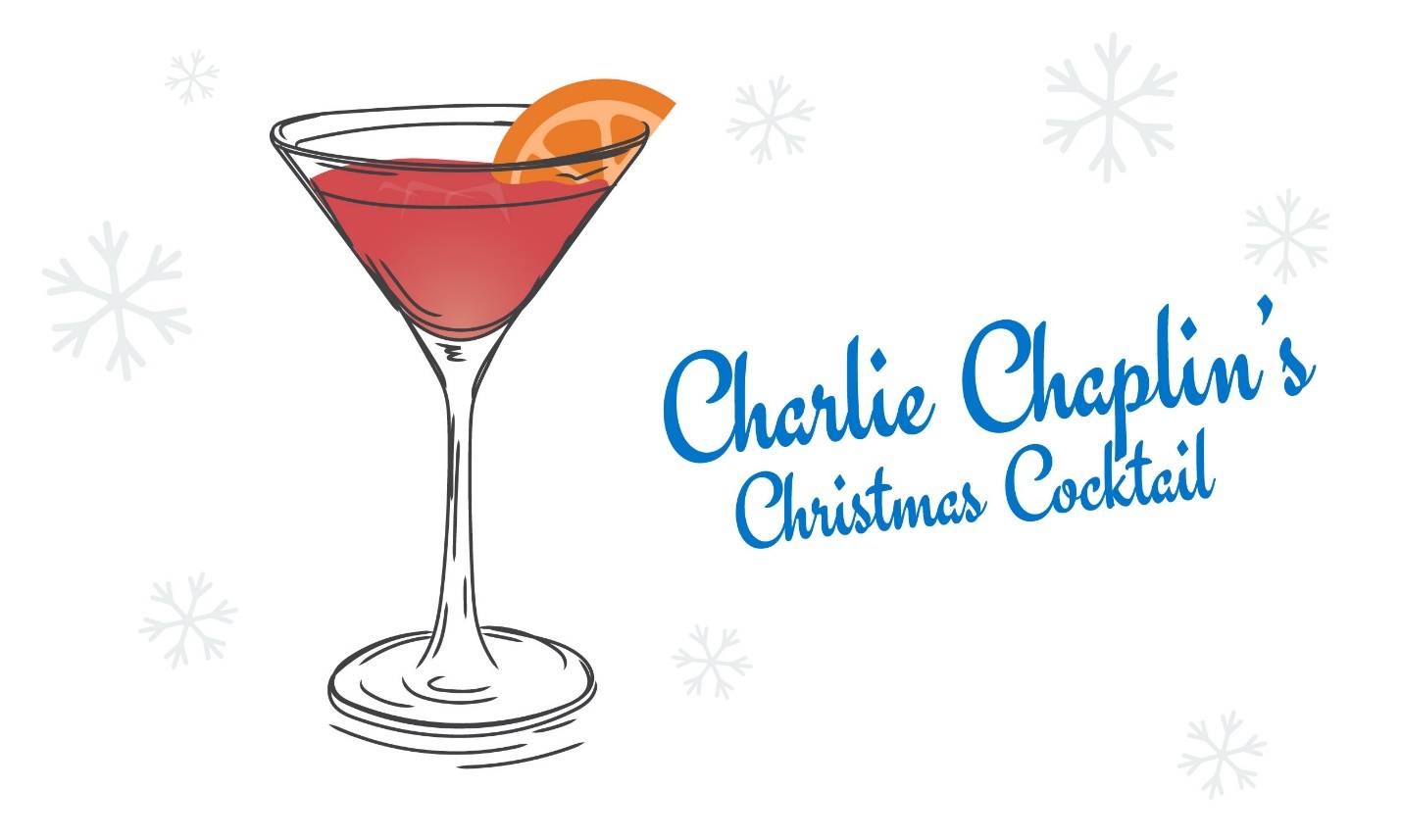 Courtesy of the expert mixers at Tattam's Bar, here's a Christmas Cocktail that will fill you with all the cheer of the moustachioed man himself (and it's got gin in it, and I LOVE gin):
35ml Sipsmith Sloe Gin
25ml freshly squeezed lime juice
15ml apricot brandy
5ml sugar syrup
Let's not waste time on prep, this one is all about flavour. It's simple – get your ingredients in an iced shaker, give it a bit of boogie (Wham! is the recommended shaking soundtrack) and strain it twice!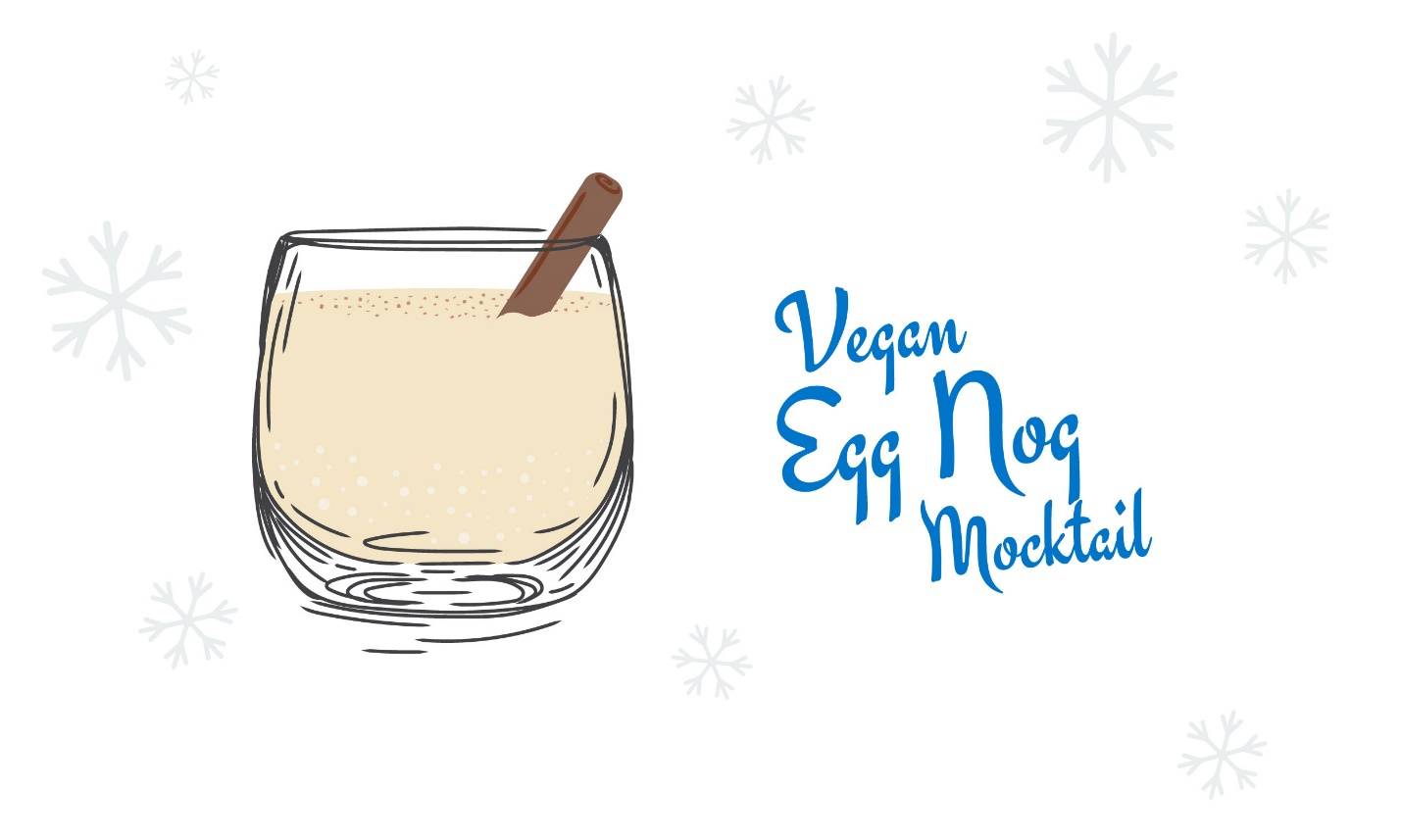 Of all the Christmas cocktails, this is probably the one you would think is least likely be make vegan-friendly. It's a pretty miraculous way to make the ever-so-not-vegan American classic a vegan's Christmas dream, here's how a fellow foodie has transformed heavy cream and milk into a silken tofu delight:
100ml coconut milk
100g silken tofu
2 tbsp coconut sugar (it's not that hard to find and it's soo worth it!)
1/4 tsp ground cinnamon
1/8 tsp ground nutmeg
The awesome power of a blender (no vegan kitchen is complete without one) proves itself yet again – shove all your ingredients in, give it a whizz and voila, one tasty, festive, amazing vegan cocktail! I'm yet to try this myself but I've heard good things from others who have given it a go.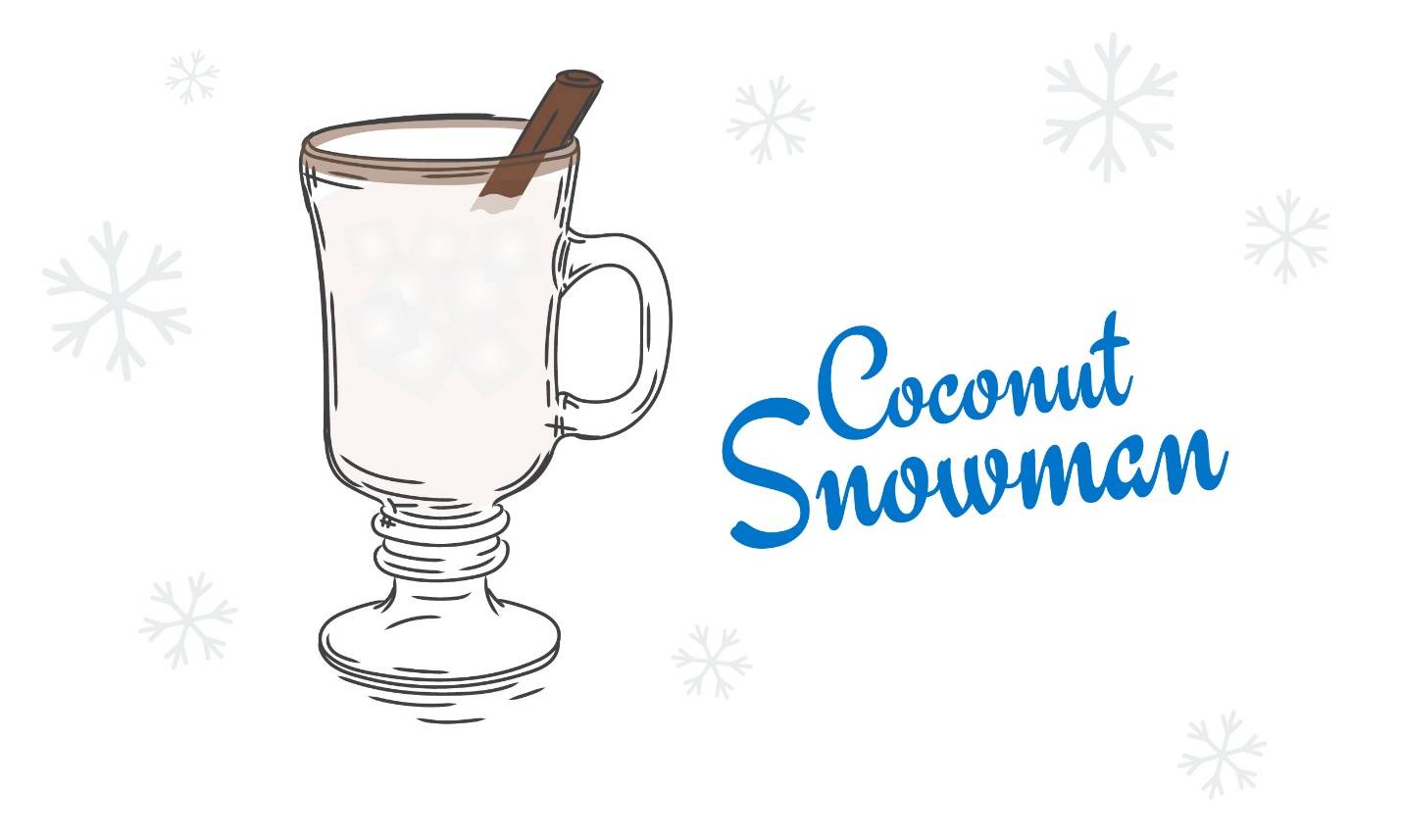 Now it's time for my number one of the vegan Christmas cocktails for you to get your mitts around this December, made by the endlessly talented and truly ingenious cocktail master… Luisa-Christie (I know, I know, I'm hilarious)!
Who says a yummy creamy drink can't be for vegans? This is one luscious, indulgent tipple that even the most non-vegan of your pals is sure to succumb to, guaranteed*:
50ml Malibu
200ml coconut milk
1 cinnamon stick
Chocolate powder or dark chocolate
First thing first, make sure you have a nice cold glass by filling it with ice. Meanwhile, let's get mixing. Pour the coconut milk and Malibu in an ice-filled shaker and give it a shake. Empty the ice from your chilled glass and pour your drink in, grate some chocolate over or give it a magical dusting of chocolate powder. Last but not least, add a cinnamon stick for extra Christmas cheer and start a vegan revolution around the Christmas tree!
*providing they like coconut, and if they don't get rid of them ASAP, you don't need that kind of negativity in your life.
These are just a few of the tasty vegan cocktails that have made the cut on ebookers' awesome Christmas Cocktail Generator where you can find a cocktail perfectly suited to you! It's also full of non-vegan festive treats too for the omnivores out there, so go check it out for delicious tipples to cheers Christmas with! 
P.s. There's also a contributors tab you can click to see everyone who came up with cocktails for this, including a second cocktail creation of mine called 'Sweet Cranberry Sauce', inspired by the classic Cosmopolitan but with a Christmas twist.