As you'll know if you follow me on social media, I've done quite a bit of travelling this year and it's been amazing! However next year I really want to visit some places in in England, Scotland and Ireland that I've not been to before! The Giant's Causeway in Belfast looks absolutely incredible, and a pretty magical natural wonder at the top of my list. At nearly sixty million years old, it is one of the oldest UNESCO Heritage Sites. It was formed by a volcanic eruption, creating over 40,000 hexagonal basalt pillars – it looks like something out of a movie!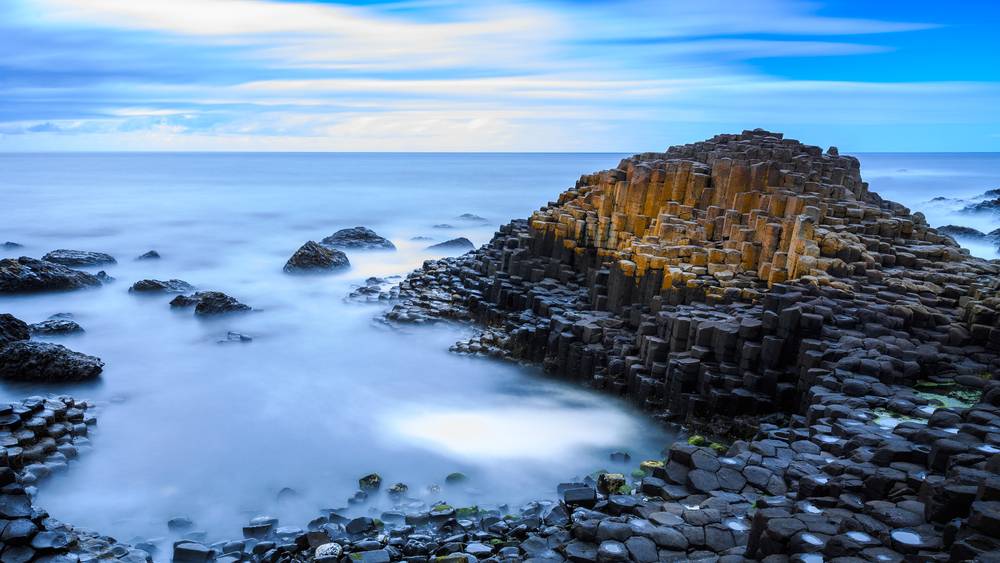 Natural Beauty
As awesome as the Giant's Causeway is, there are some other reasons travelling to Belfast and Northern Ireland appeals to me to do some exploring. From the pictures I've seen, Northern Ireland is teeming with wildlife and natural beauty – which I am a sucker for. Native species include the gorgeous red fox and the impressive red deer, whilst elusive, cute and deceptively aggressive (apparently) animals like the pine marten are a rare spot if you see one! As well as fauna, Northern Ireland is brimming with brightly coloured flora. Plant life such as the yellow Heathland Gorse, the petite but beautiful Spring Squill and the easily recognisable Globeflower.
When you're not looking out for flowers and animals, you can also take in the gorgeous scenery as you travel around. 75% of the country's uninhabited land is used for agriculture, so rolling hills and grazing animals are commonplace, creating a sense a peaceful landscape. I'm hoping to enjoy a quiet car journey through the countryside (just need to find someone to drive me!).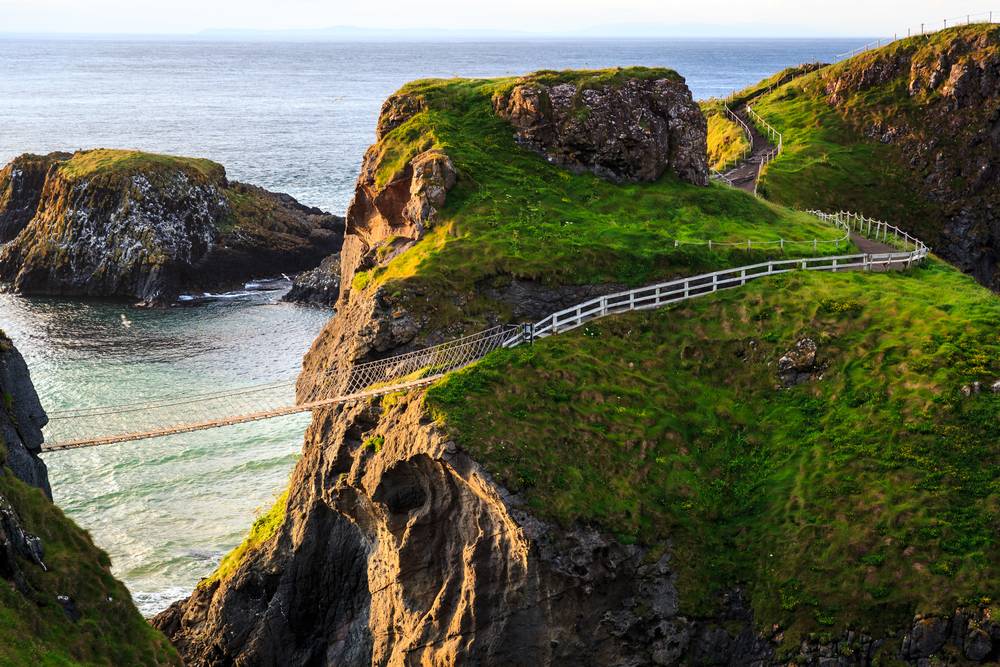 A Land Immersed in History
The Giant's Causeway, Belfast and Northern Ireland as a whole are steeped in history. Everywhere you look, the past peeks through, largely due to the untouched countryside and plethora of ruins that hint at the events of the past.
Belfast itself is home to one of the biggest dry docks in the world, which makes sense because it's also home to the shipbuilders who created the infamous Titanic. The Titanic is remembered in the city through a majestic star-shaped museum, built in 2012 and titled the Titanic Belfast. Winning an award for the World's Leading Tourist Attraction in 2015, the Titanic Belfast is an impressive walk into history with life-size models and pitch-black rides. Somewhere I definitely want to visit!
It's easy to find a Giant's Causeway tour from Belfast and the moment you leave you're hit with even more history. The Giant's Causeway is on the coast and I just can't get my head around the fact it's a natural wonder! It got its name from a legend about two fighting giants bridging the gap between Scotland and Ireland. The Causeway is also flanked by Dunluce Castle, a five-hundred-year-old structure that has spent almost its entire lifetime owned by the same family that build it, as well as Carrick-A-Rede's famous 350-year-old rope bridge, built by salmon fishermen to find the perfect spot.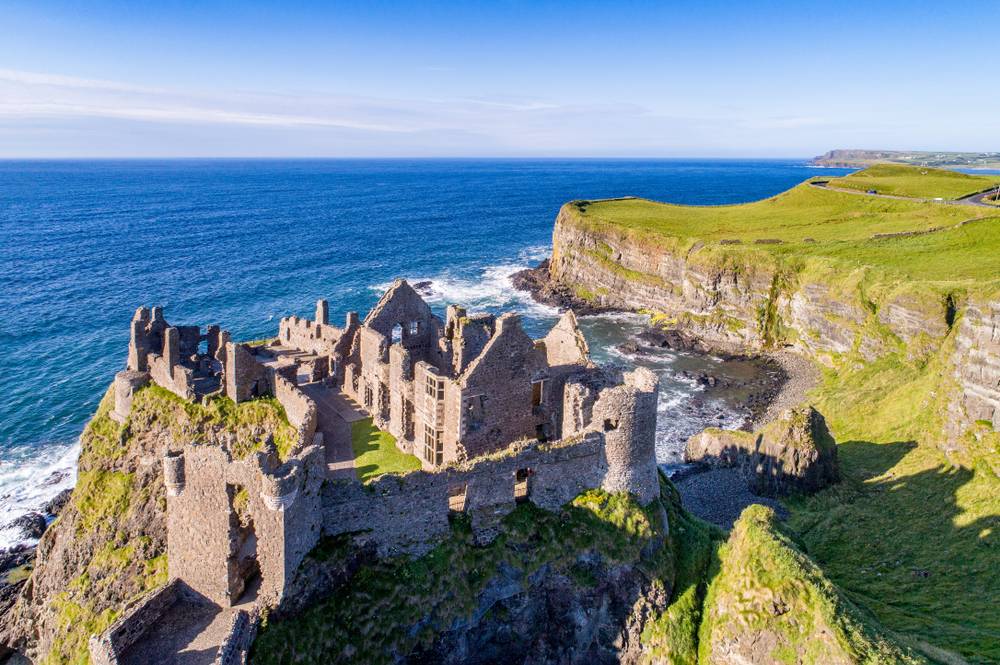 Unique Food
One of the best parts about exploring a new places for me, is finding out that there are local delicacies that are vegan-friendly. Food is a great way to experience a different culture and in fact, I was pleased to find out, there are some vegan options in the traditional Northern Irish diet.
Dulse is one of them, and it's a type of seaweed that has been cultivated in Northern Ireland for over a thousand years. The seaweed is usually dried and eaten raw but it can also be used to make Dulse bread. On top of this, you have a traditional staple of the Northern Irish diet, potatoes, which have been converted into a style of pancake called 'Boxty'. Boxty is traditionally made using a combination of mashed and grated potatoes, topped with any vegetables or toppings of your choice. Think I'll give these a go before visiting and see what toppings I like the most!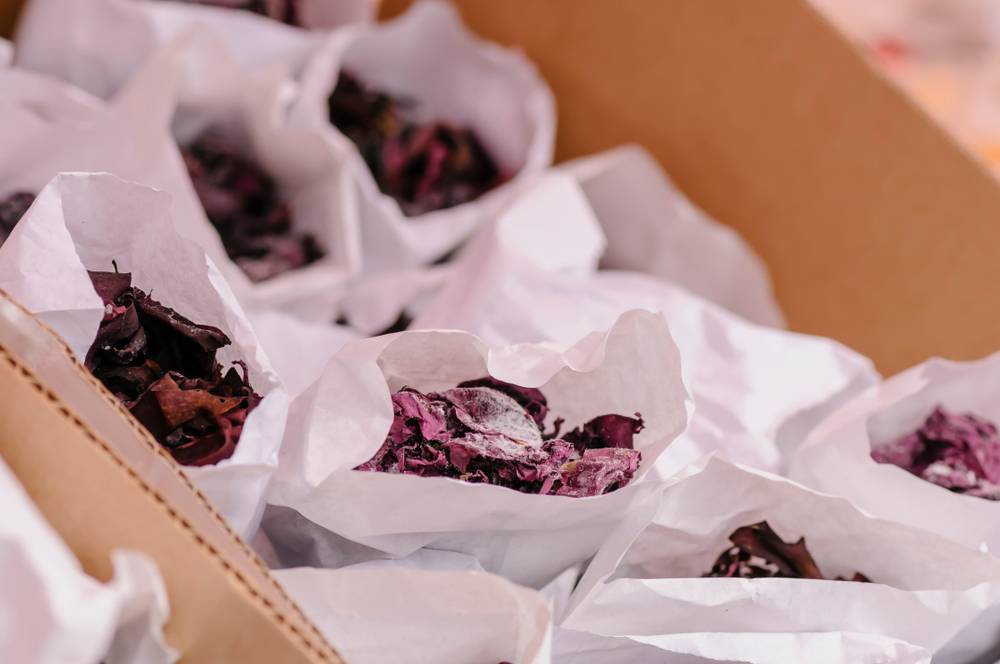 Overall It Looks Like An Incredible Experience.
The Giant's Causeway will definitely be a unique experience (and can you imagine the photo ops?), and it's a bonus its surrounded by gorgeous scenery. It seems like there's so much for Northern Ireland to offer, and I'm looking forward to planning an affordable getaway, who wants to come along too?
If you enjoyed this, why not check out my other travel posts, or see where I visited this year?
This blog is in collaboration with business-worx & the images are licensed for use through Shutterstock.