As far as afternoon tea goes, it's not something I am particularly well versed in. I'm often asked for recommendations of vegan afternoon tea options in London for those either visiting the capital as tourists, or Londoners wanting something different for a special afternoon. Well I can safely say I now have a recommendation and it is OH-so-fancy!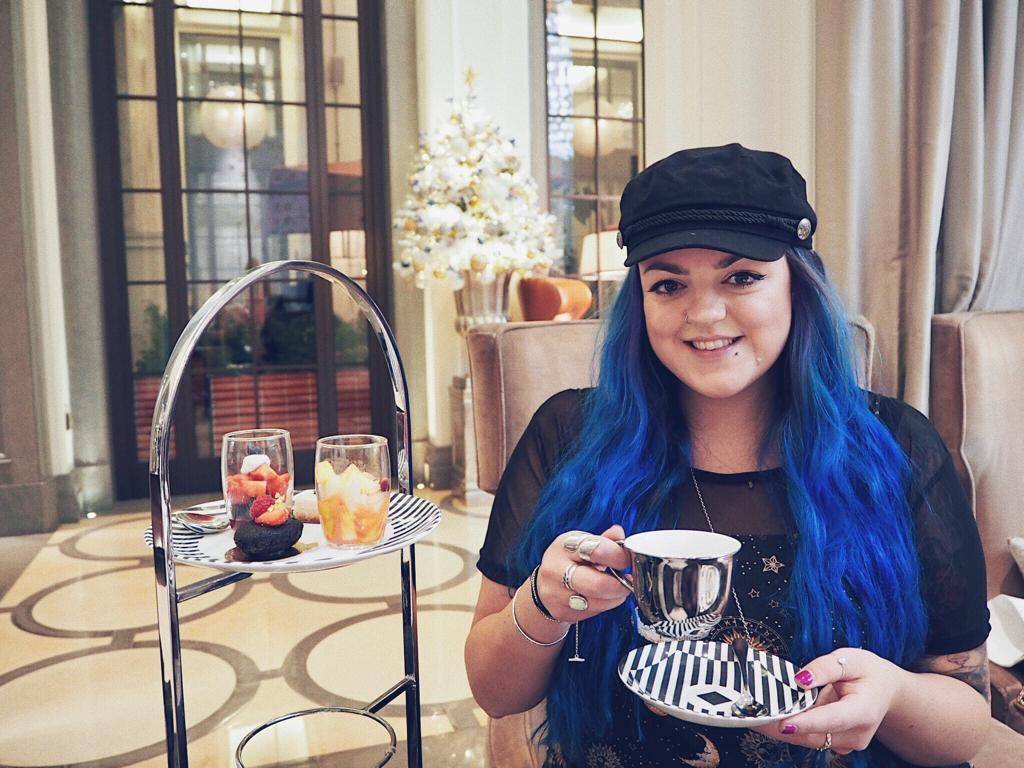 Located in the middle of Westminster, the gorgeous Corinthia hotel is a former British Government building, dominating the corner of Northumberland Avenue and Whitehall Place, a stones throw from Trafalgar Square. Upon arriving at the hotel I was, quite frankly, overwhelmed. Initially by the stunning architecture of the building, and then by the men stood on the front steps in top hats, welcoming me in. I won't lie, I felt a little annoyed at myself for not dressing up a little more.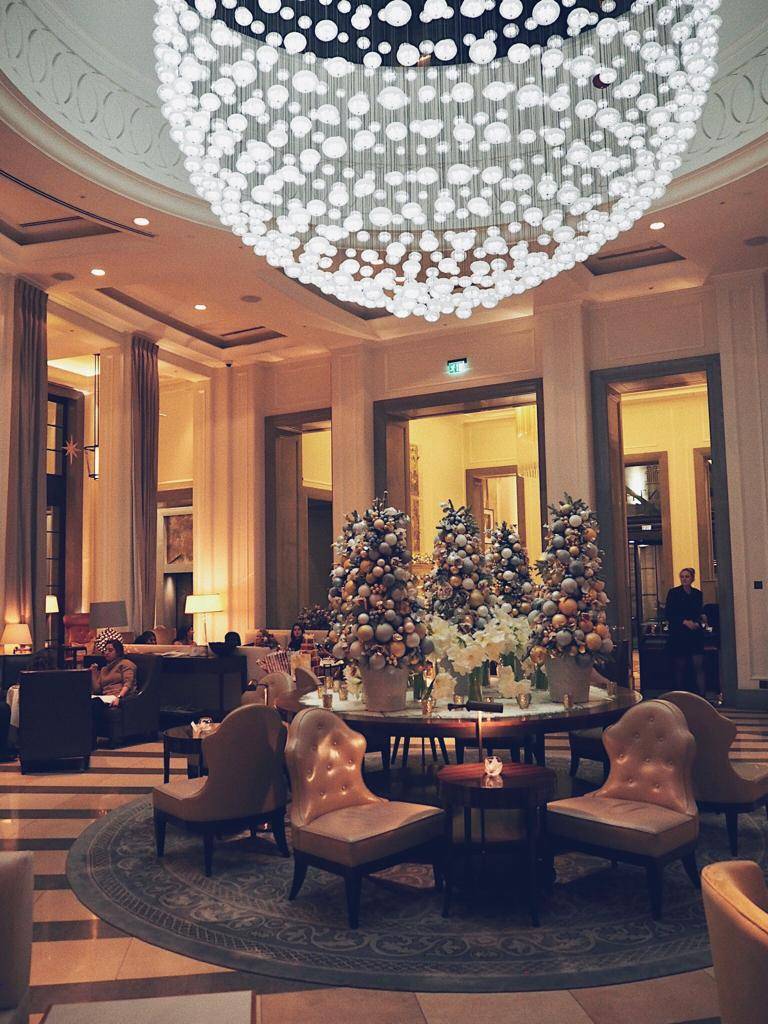 I had been told that the afternoon tea would take place in the 'Crystal Moon Lounge' (what a name!) and it was every bit as luxurious as you would expect. Sound tracked by some wonderful music by Professional Harpist & Pianist Kevin Lee. The room is illuminated by a phenomenal chandelier fit for a queen, the whole vibe is eclectic with a range of tables and seating options. Each seeming like their own confined space allowing for intimate conversation, but also with space for the staff to be attentive, without being intrusive.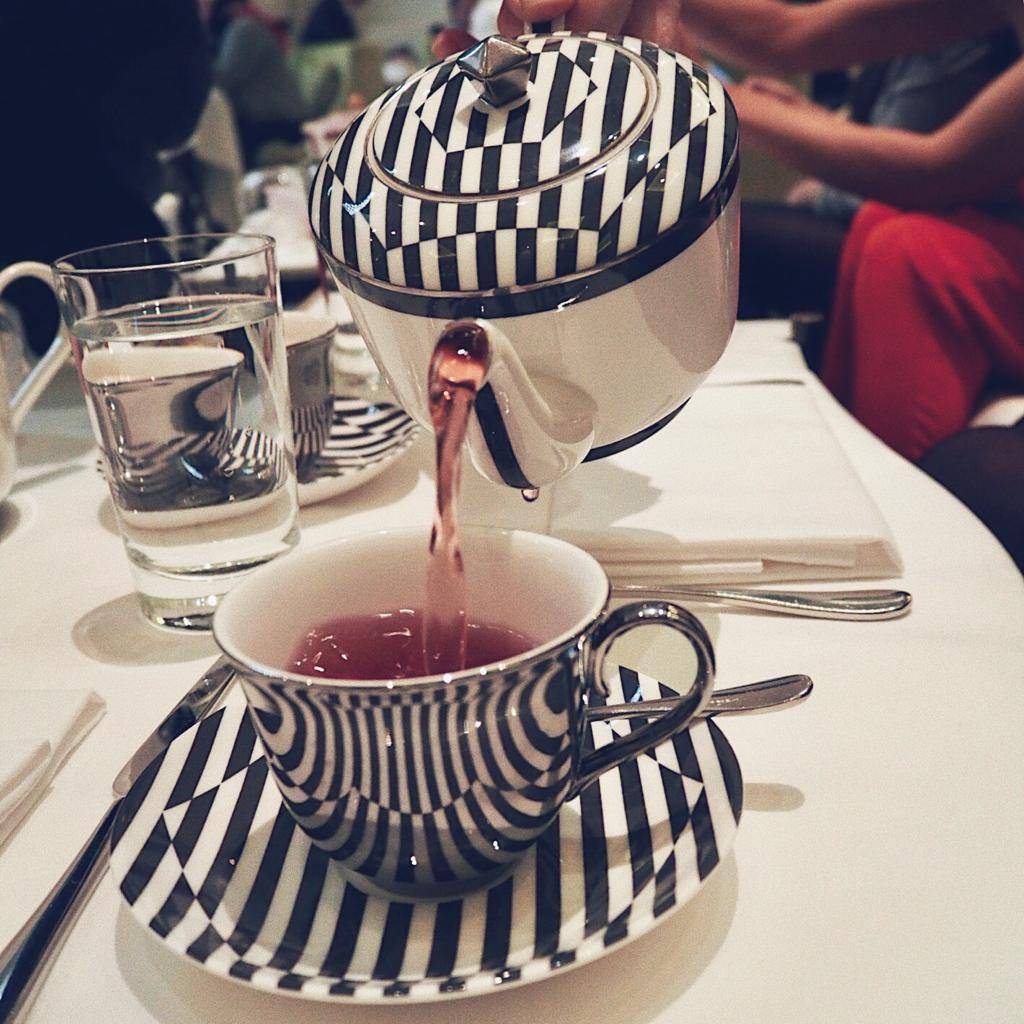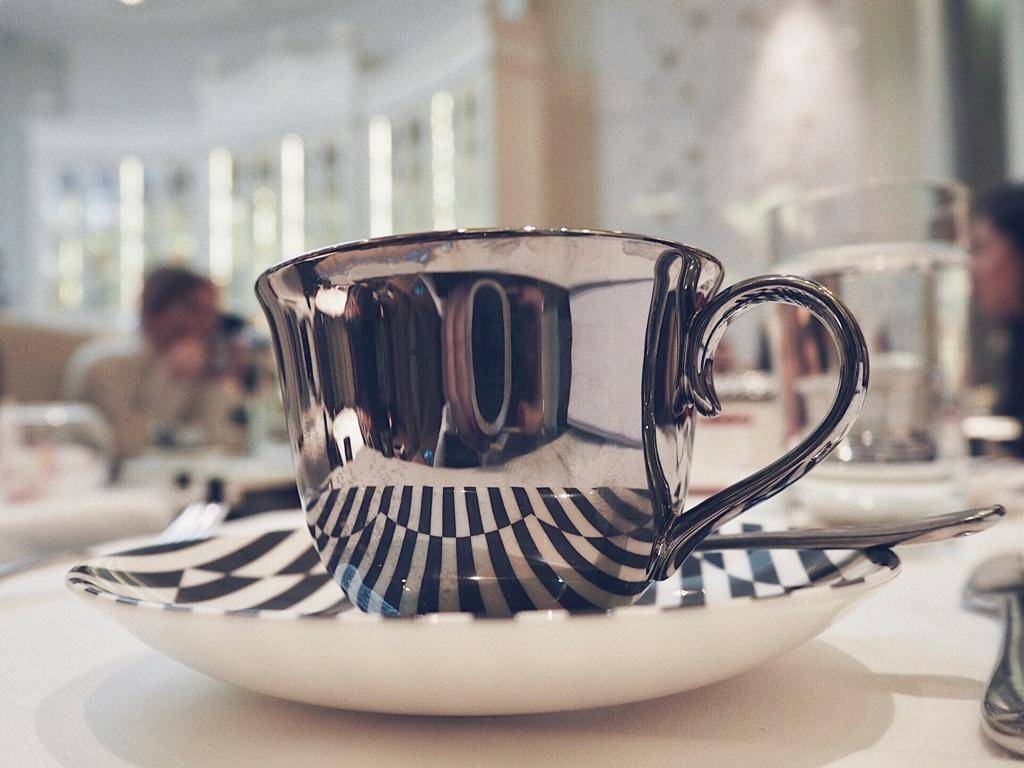 I ordered a pot of 'Very Berry' tea to begin which I was told was the fruitiest option, a pure fruit tea, and tasted the least like, well, tea… You see, I'm not usually a tea drinker, but when at afternoon tea, it would be rude not to actually have some tea, huh? This was like warm, not too sugary squash, I surprised myself by actually pouring a second cup.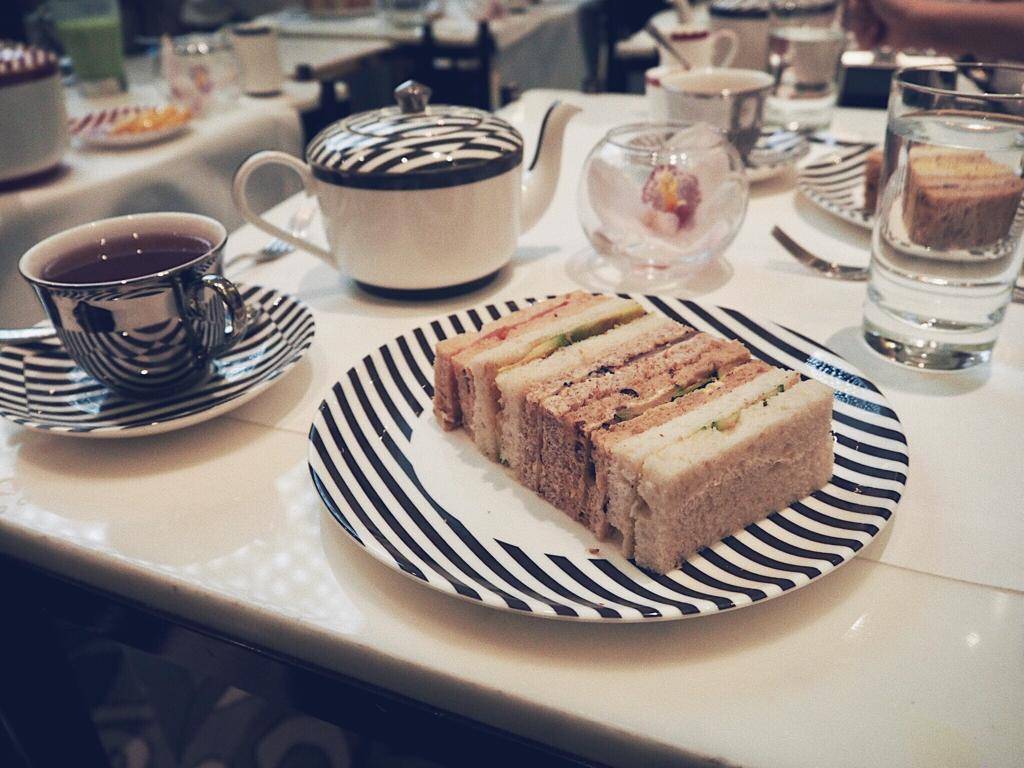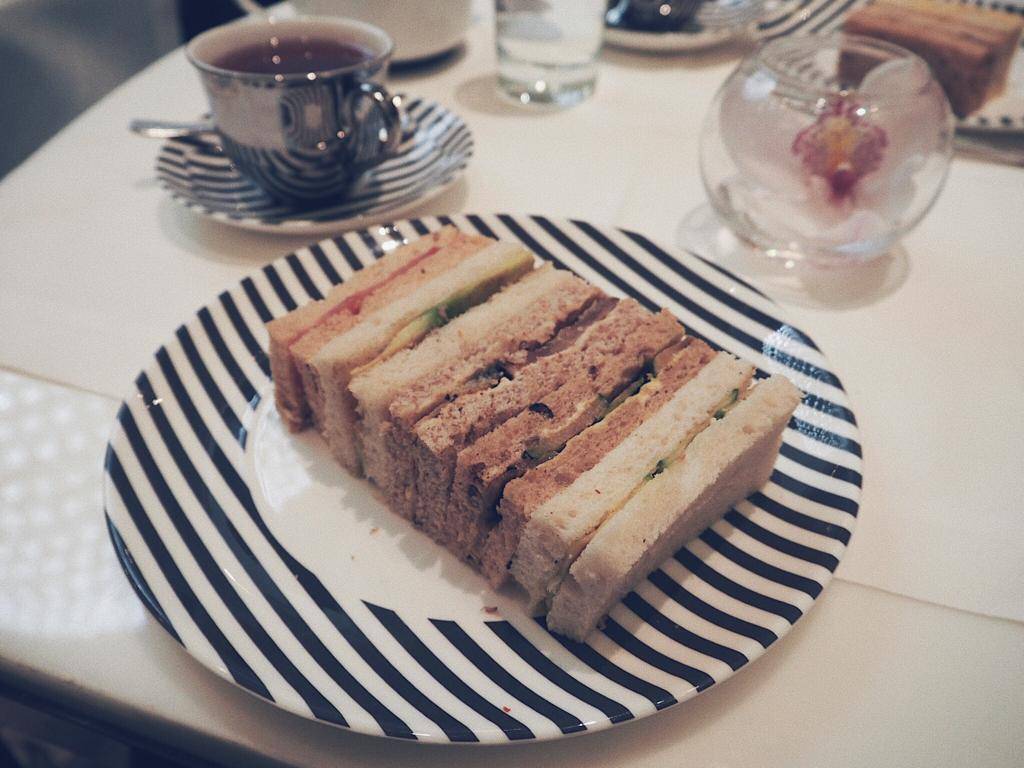 To start we each got given a plate finger sandwiches each – mine a special vegan selection, including fillings such as: avocado, aubergine, and cucumber. I didn't think they were hugely creative, but they were tasty and I was happy to find that there was a variation of vegan-friendly options.
Next up we were served plain and sultana scones with a selection of jams. I understood that the non-vegan ones were made in the kitchen and the vegan ones were ordered in. They were surprisingly tasty and although scones weren't a big favourite before I became vegan, these really didn't taste any different to how I remembered.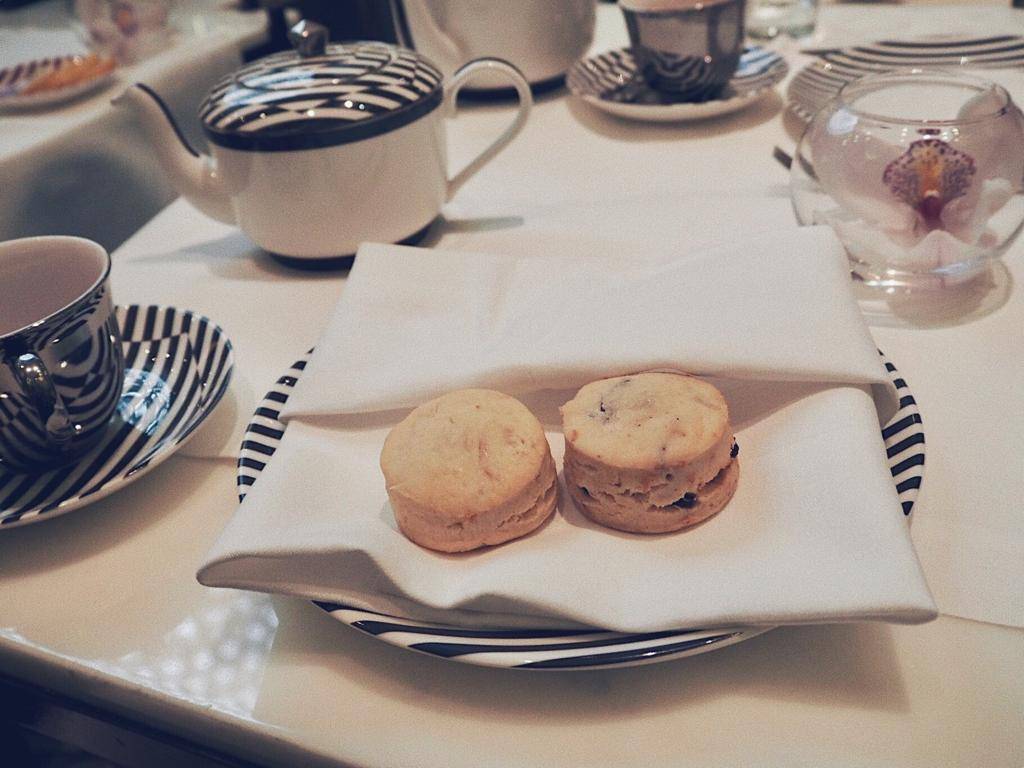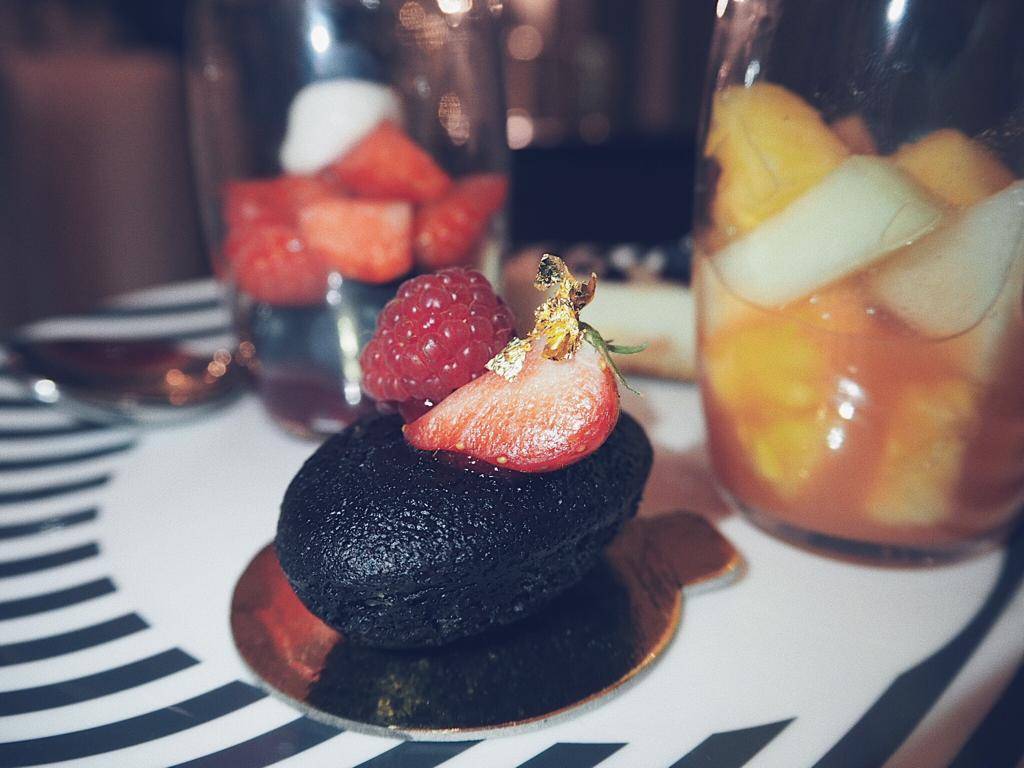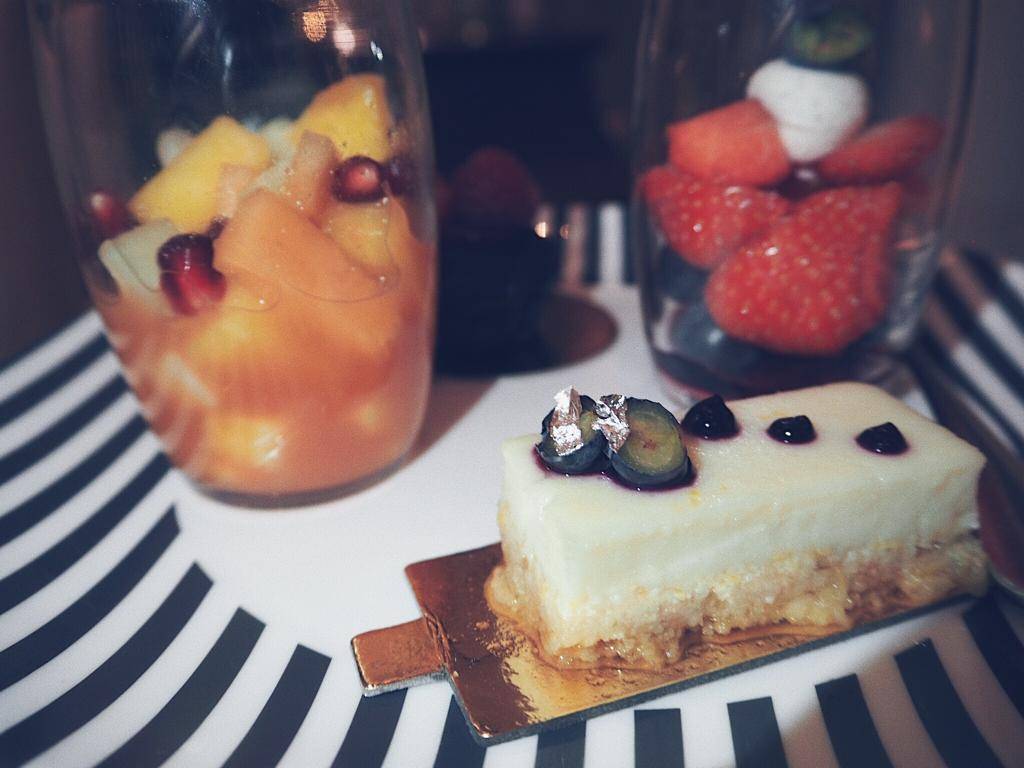 To finish we indulged in a selection of sweet delicacies which are inspired by the season. A trolley rolled up and the other girls I was with were able to choose from the plethora of options available. I had my own plate of vegan treats. Including a delicious brownie and creamy cheesecake, both adorned with fruit and silver/gold flakes… Incredibly indulgent and out of the ordinary for a gal like me, but it's nice to be fancy now and again, huh?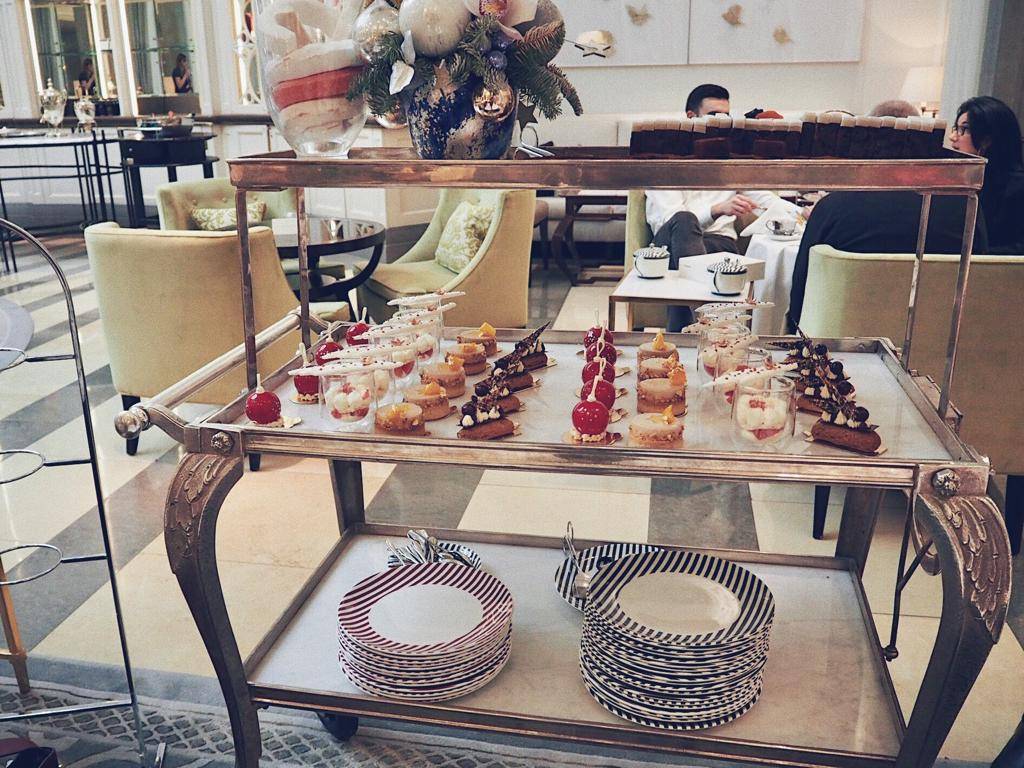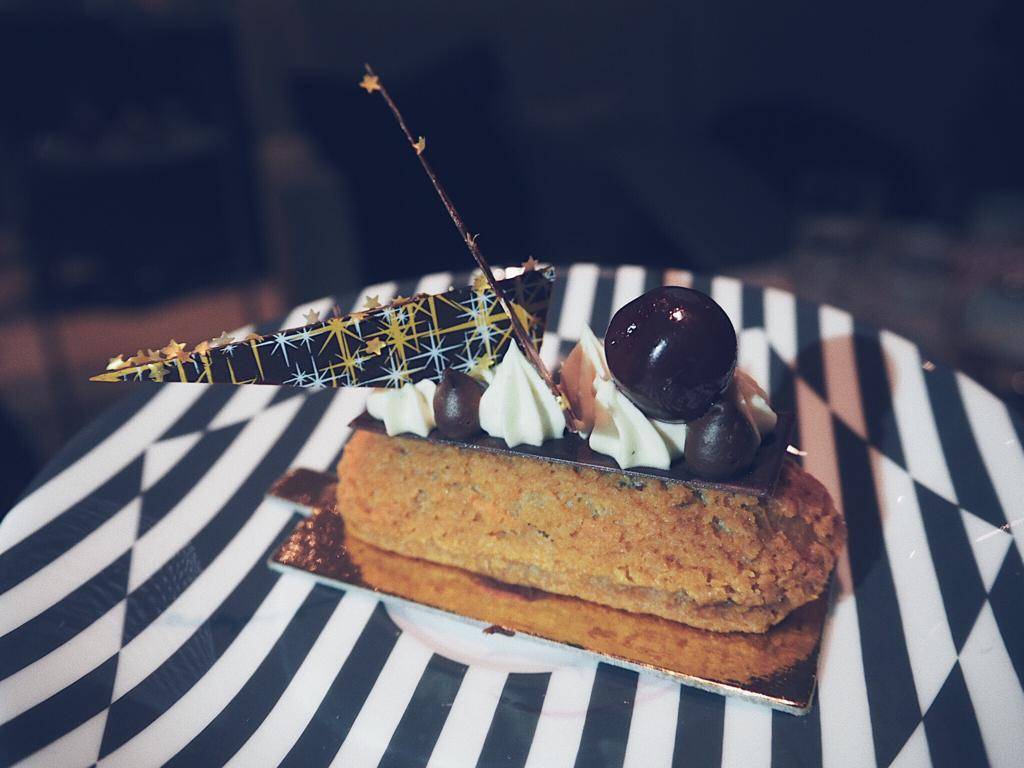 Being vegan is often a little tumultuous to say the least, especially when a kitchen serves animal products, too. So it was reassuring to find that I was able to enjoy a posh Afternoon Tea experience without missing out on any of the important/trademark food options that usually come with afternoon tea (like scones!)
Pricing wise there are options from £55 upwards per person… It's not a cheap afternoon. But it was certainly a lovely thing to experience for the first time in a beautiful Westminster hotel. I feel very luck to have tried it!
You can check out the full festive afternoon tea information here + menu here. For specific dietary requirements (vegan/gluten-free) you may need to call up ahead and confirm the details.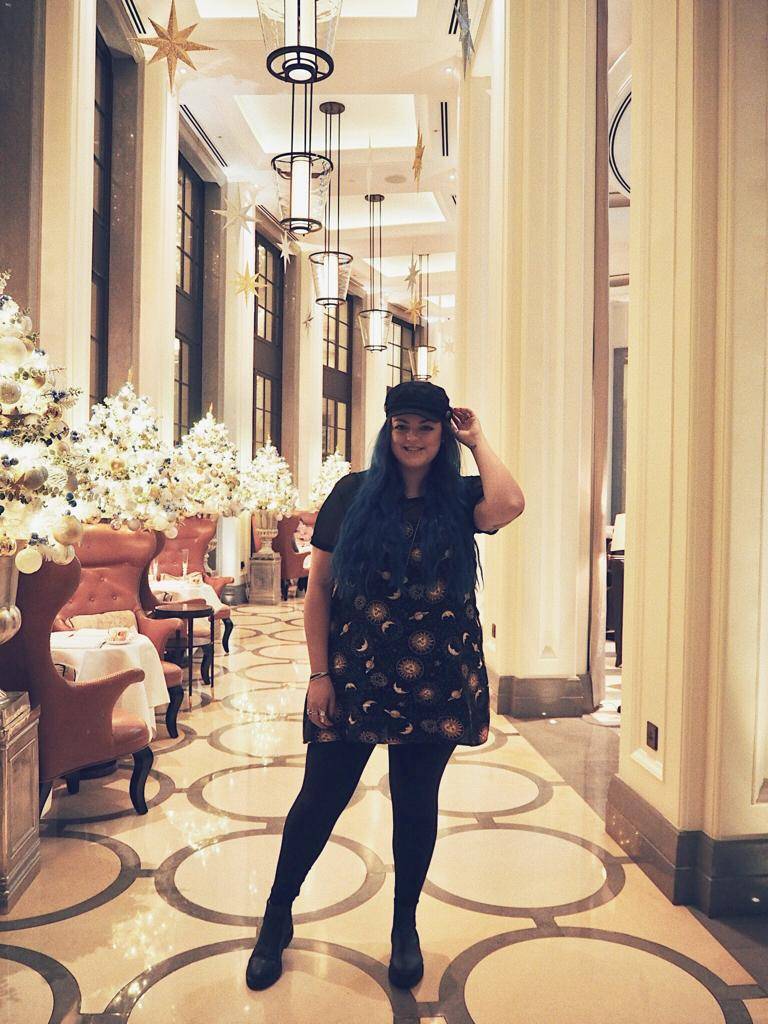 I'll end by saying it's ultimate goals to stay at one of the seven penthouses in the Corinthia Hotel. It would have been wonderful to explore one of them,. Sadly they were all booked out whilst we were there… Ah how the other half live!
This experience was gifted by Hotels.com, but all views in this blog post are my own.