It's been a long time coming (3.5 years of development in fact) but Vegan Ben & Jerry's Ice Cream is finally here! I went to an event last night for the UK launch of the non-dairy ice creams and as I sit and type this I'm practically salivating. Let's cut straight to the important bit…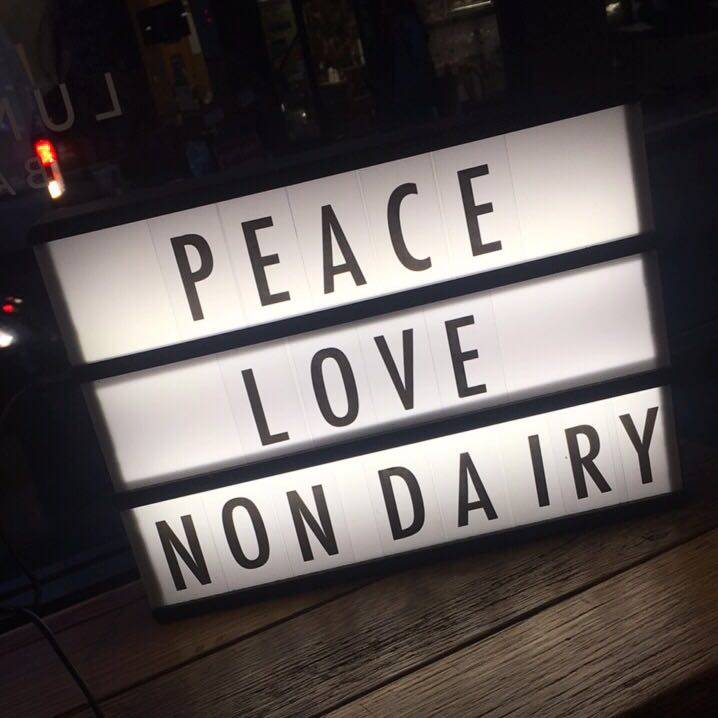 The Vegan Ben & Jerry's Non-Dairy Ice Cream Flavours
Whilst I understand they're in the process of developing some other flavours too, they've started with two best sellers and a brand new flavour (yep, you read that right), which are all almond milk based and vegan certified.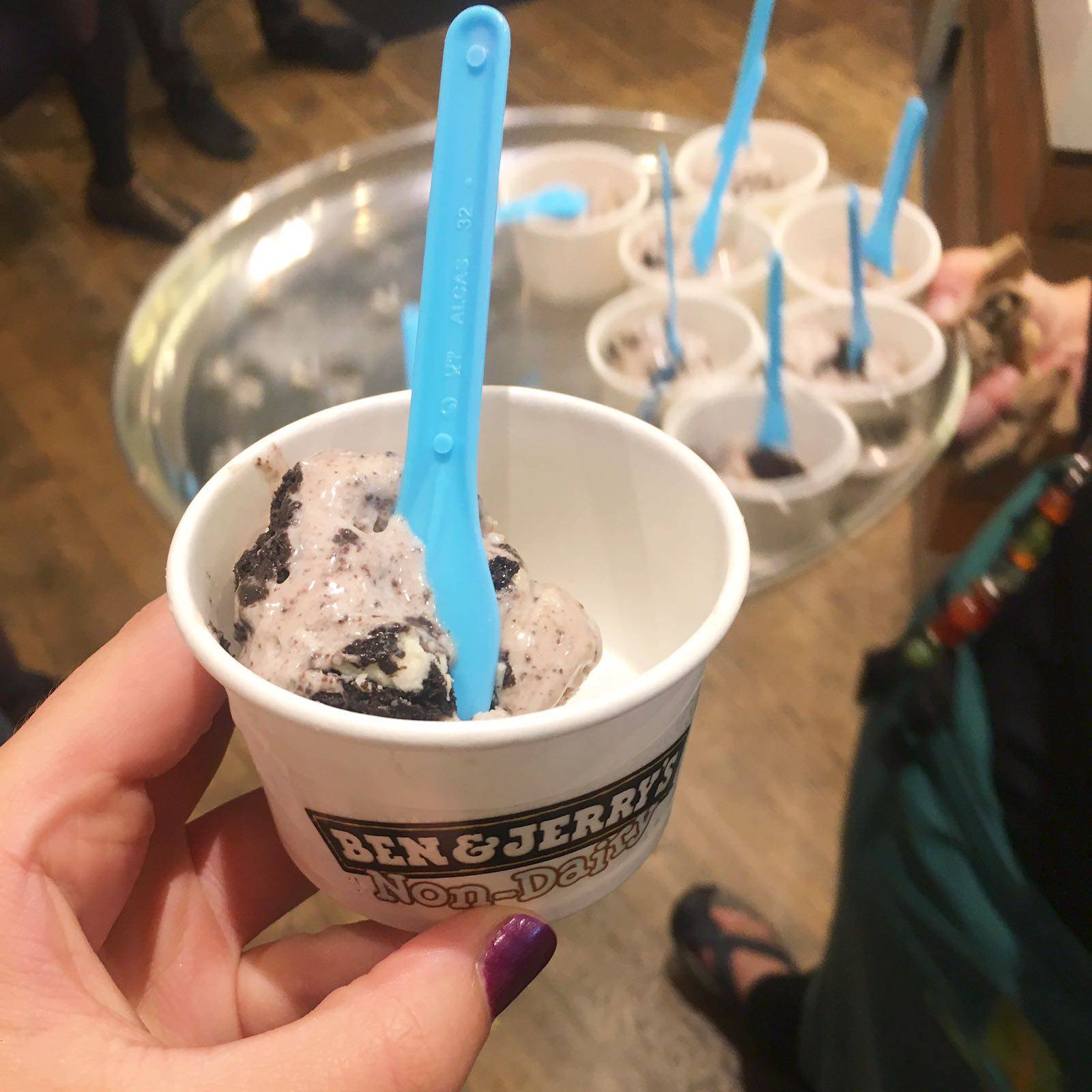 CHUNKY MONKEY – this was the first flavour I tried. Smooth banana ice cream (made with real banana), walnuts, and generous dark chocolate chunks. I haven't tried the dairy version of this flavour before, and I'm quite upset about all the years wasted going for other flavours, considering how much I loved this one! Definitely my favourite of the three… Just look at how happy I was after the first spoonful in the video below
Can confirm the #vegan @benandjerrysUK ice cream launched today is GLORIOUS! My face = pure happiness. More on my insta @luisachristie pic.twitter.com/aGrCV55Lpv

— Luisa-Christie Ⓥ ? (@luisachristie) September 6, 2017
CHOCOLATE FUDGE BROWNIE – rich and decadent, with possibly the most chocolatey ice cream I've ever tried in my life. Amongst the ice cream are chunks of soft, fresh tasting fudge brownie* – which surprised me as I thought being frozen amongst ice cream would mean it was chewier but this wasn't the case – I couldn't have been more wrong. I think this flavour tasted even better than I remember the "original" flavour with cow's milk to taste.
*The fudge brownies come all the way from New York's Greyston Bakery since 1988. At Greyston Bakery the baking is all part of a greater-good mission to help provide jobs & training to low-income city residents. If someone is looking for a job they put their name on the list, when it gets to their name, they are offered the job and trained up – simple as that. They "don't employ people to bake brownies, they bake brownies to employ people…" – love this so much. More info about the bakery here!
PEANUT BUTTER & COOKIE – although I like peanut butter, I'm not usually a fan of peanut butter 'flavoured' things, but I wasn't about to pass up on the opportunity to try this exclusively non-dairy flavour, so I had a little bit for good measure… And I am so glad I did because it was delicious. The crunchy peanut butter swirls amongst the vanilla ice cream with the cookies was really good. Wonderfully peanutty (just made that word up) and just the right amount of crunch from the cookies.
For the purpose of the event they also did a fourth serving which was the Peanut Butter & Cookie flavour sandwiched between two pieces of peanut butter cookie. It was tasty but oh so rich, one bite and I had enough sugar to last me the rest of the week.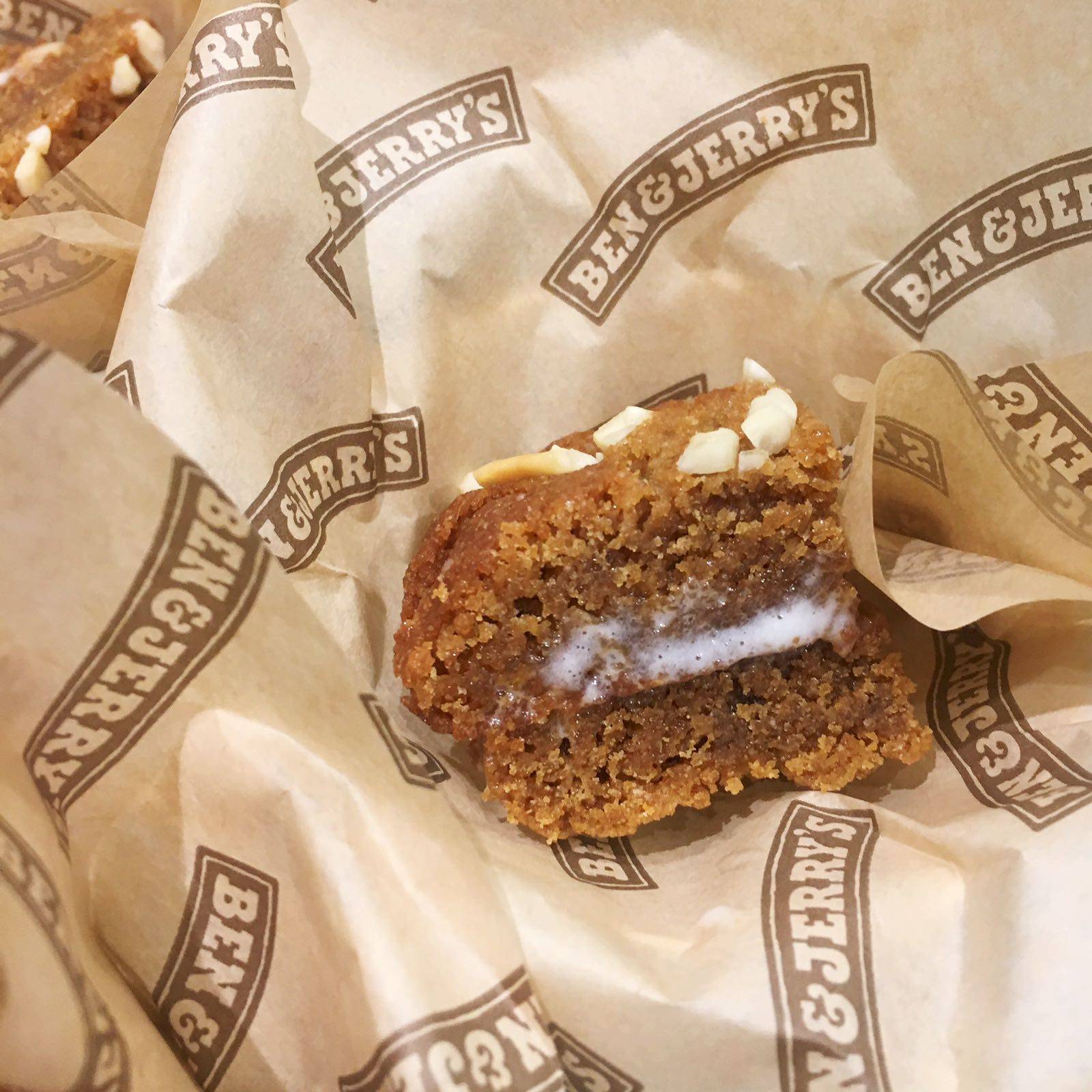 If I'm being completely honestly I do not think I would be able to tell the difference between the dairy and non-dairy options. The flavours were perfectly indulgent, the ice cream was creamy and the pieces of typically non-dairy foods (cookies/brownie) tasted true to memory, no funny after tastes or consistencies. I was also pleased to find out the flavours are the first ever non-dairy Fairtrade-certified ice creams in the UK! Not only do they taste good, they do good too – fully on board with that!
The UK Launch Event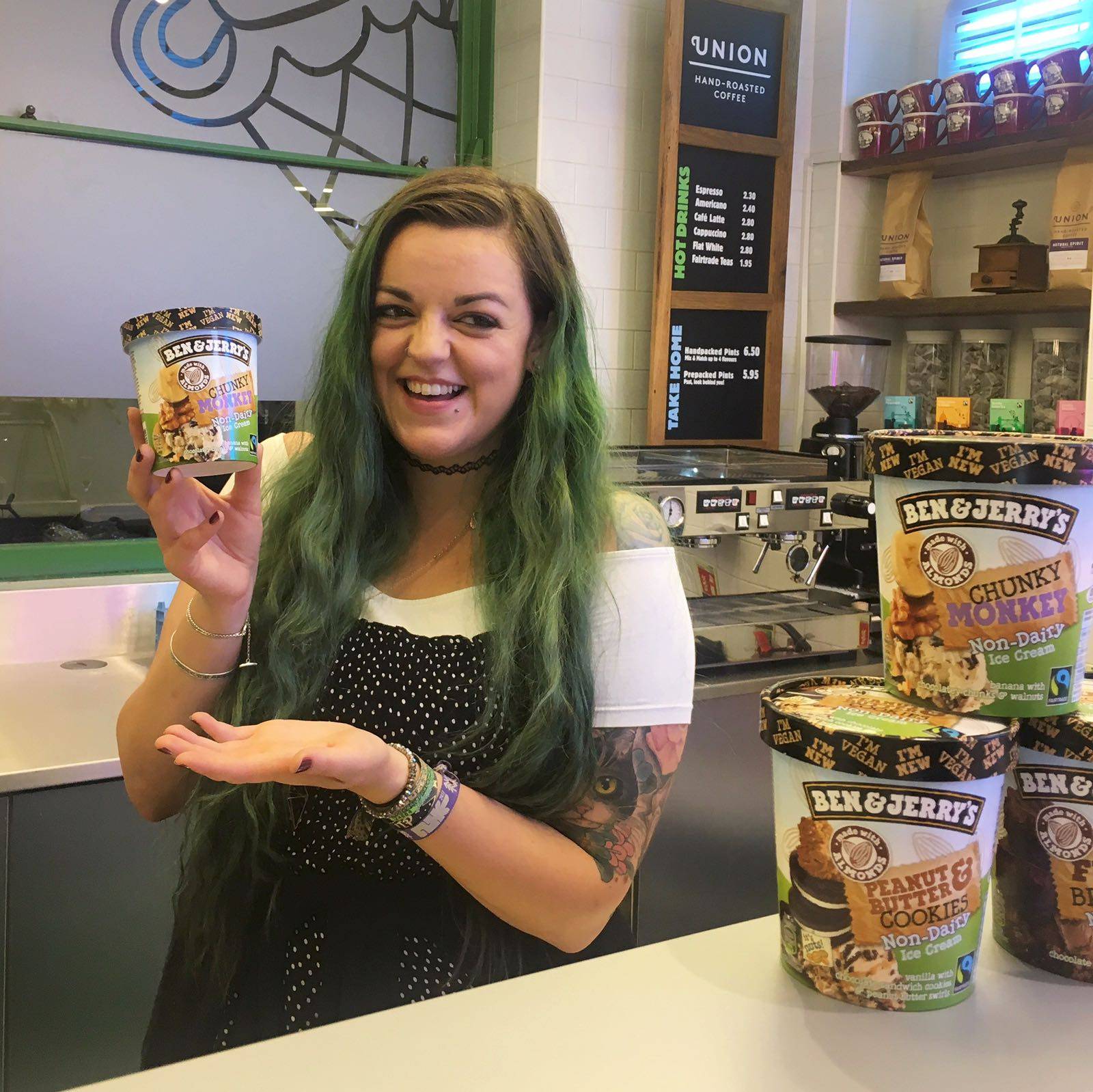 A couple of weeks ago I received the invite to this "top secret" tasting event at the Ben & Jerry's shop on Wardour Street. The fact there was even in a shop in Soho was news to me as it's opened fairly recently, and after checking that the event was in fact vegan friendly I kept the secret, not telling a soul until yesterday rolled around and news of the Non-Dairy ice cream had been released to the world and was all over the internet! Turns out the event I was invited to was actually *the* UK launch of the Non-Dairy ice cream – best event invite ever!!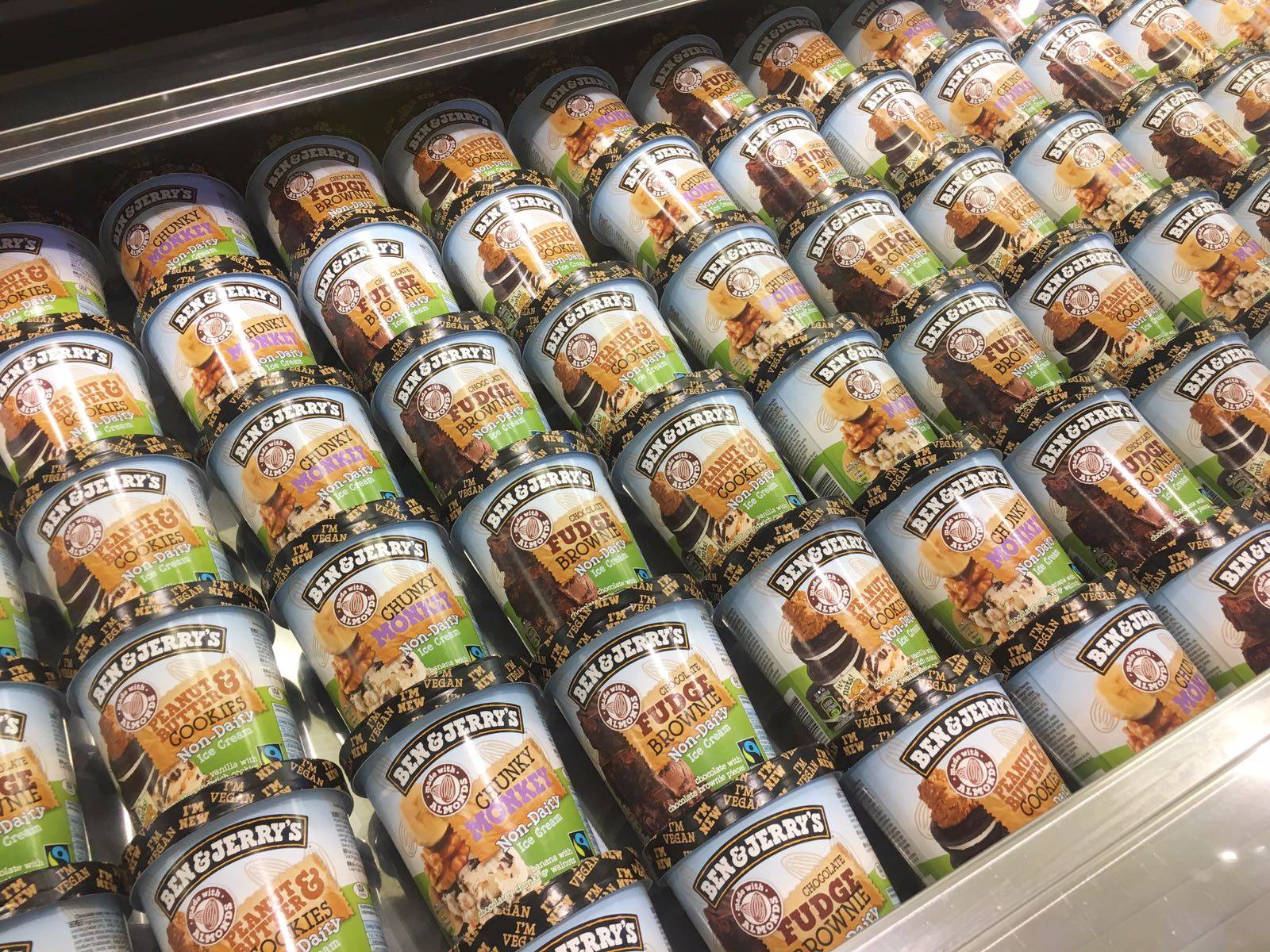 On arrival we were handed either a pomegranate fizz, mimosa or non-alcoholic cocktail before having a mingle and enjoying some savoury nibbles and canapes from Change Kitchen catering, which was all wonderfully delicious. They provided mini vegan sausage rolls, raw lasagne bites (courgette slices with cashew cheese, sundried tomato tapenade and wild garlic pesto), and arancini balls (Butternut Squash or Mushroom), as well as some dips!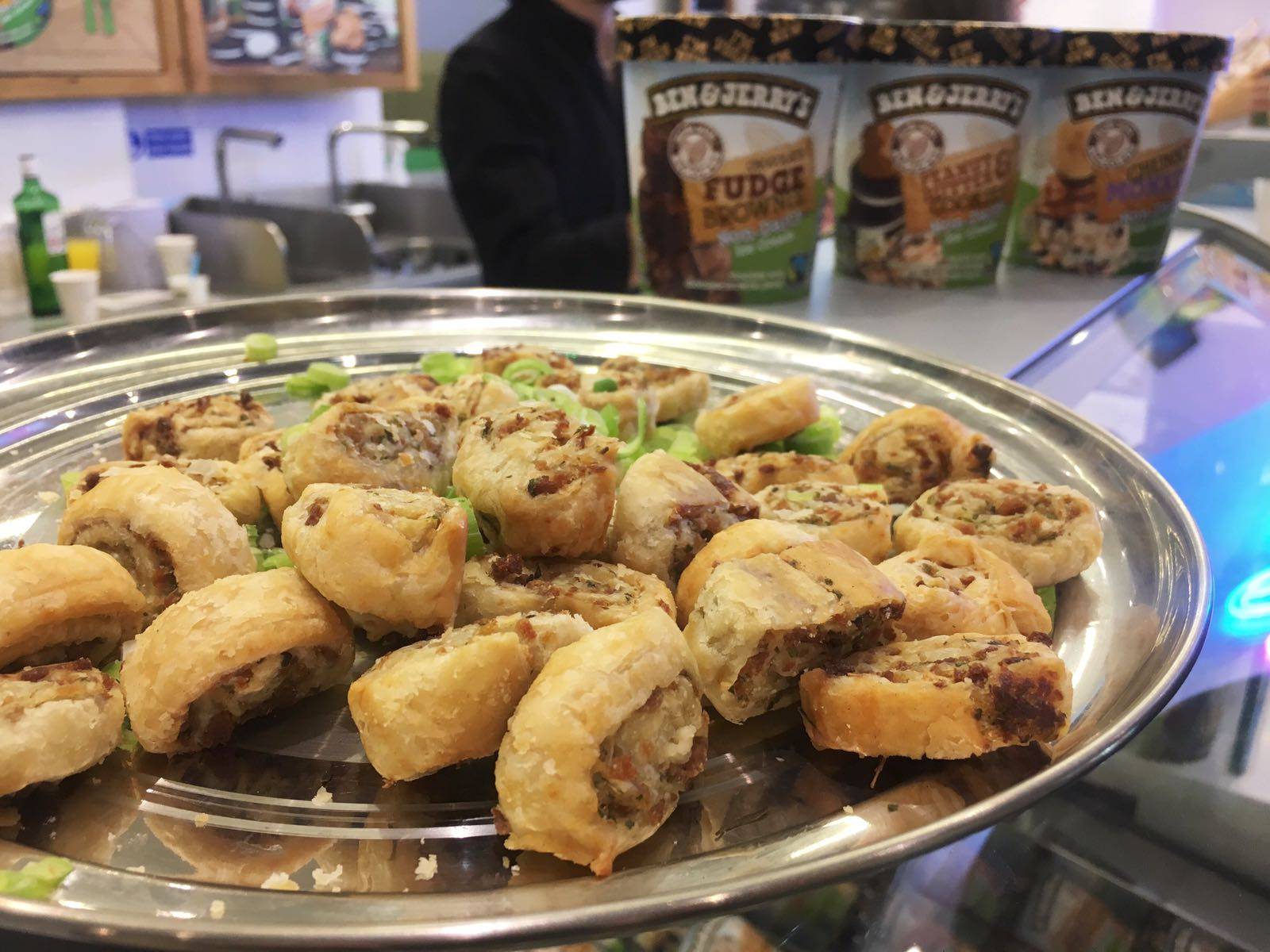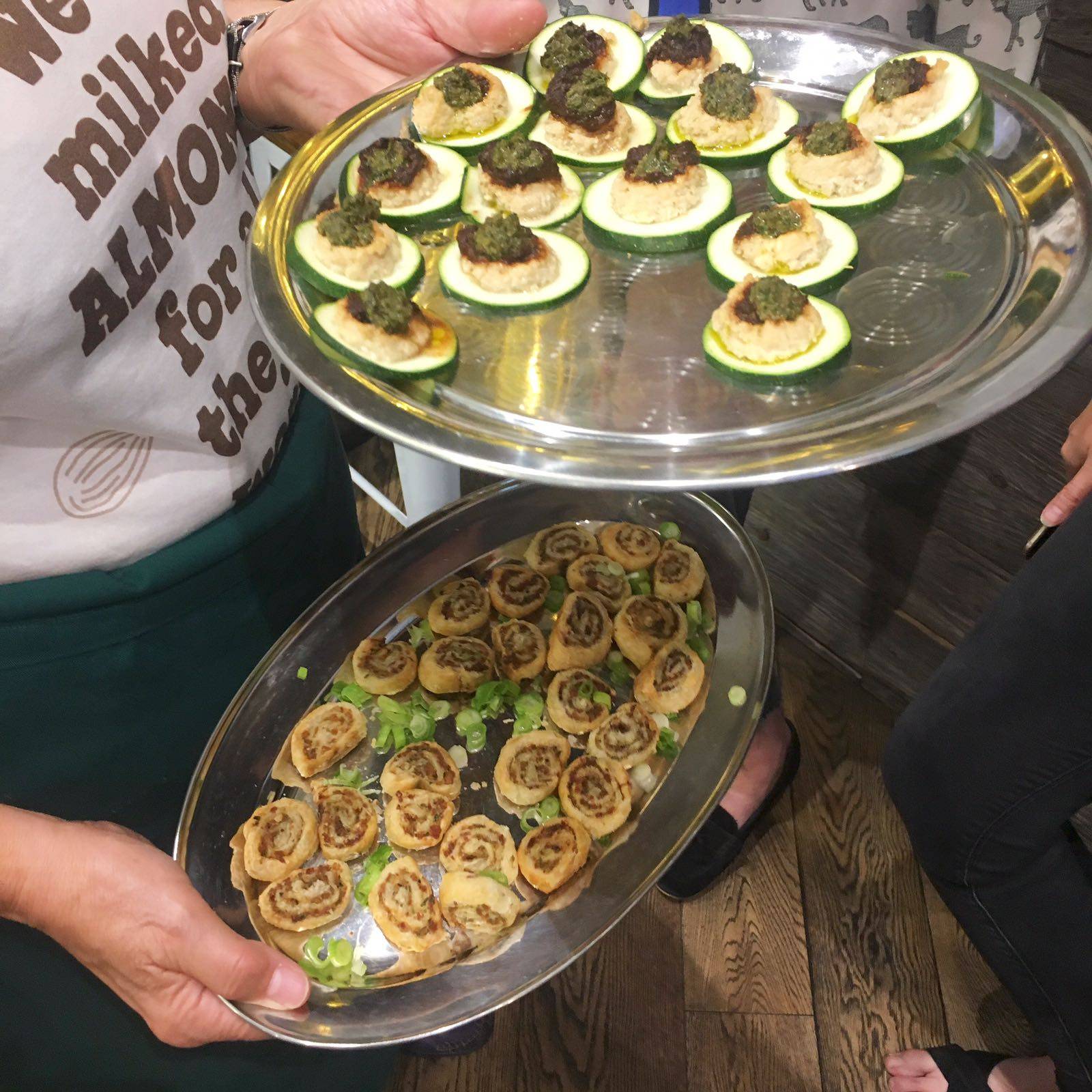 We were introduced to the ice creams by Ben & Jerry's Flavour Guru (best job title ever?), Andrea Ball. She told us that before they even got started on the specific flavours, the company made 50 batches of simply ice cream to ensure the flavour and consistency were just right before getting all fancy with the additional chunks and swirls. Also welcoming us to the event was Serena Lee from Vegans of LDN (which is a fab blog & instagram, that you must check it out).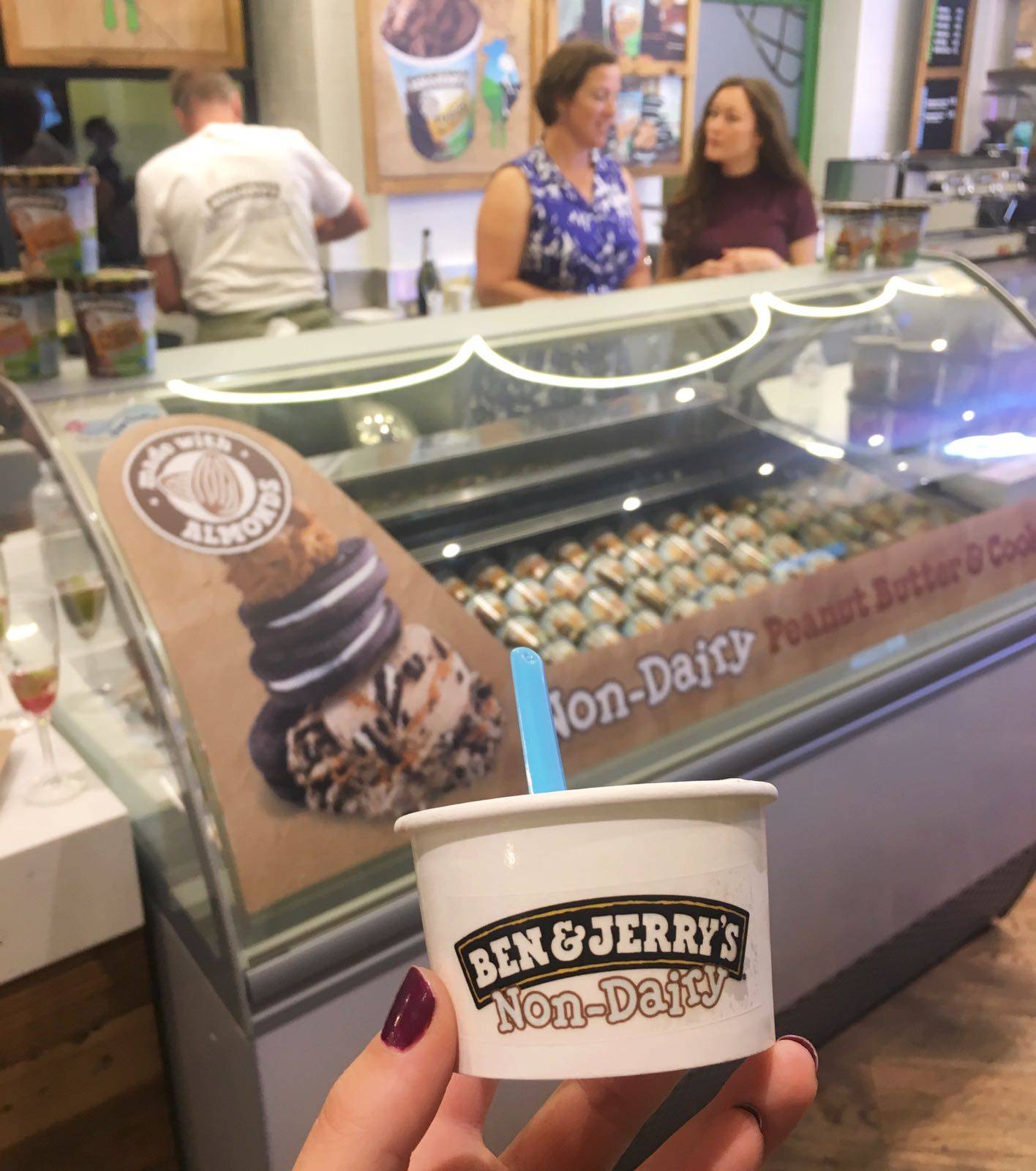 Before we left we were given a Ben & Jerry's tote bag containing a selection of goodies, including: vouchers to get a tub (or 3) of the non-dairy ice cream, a t-shirt with the slogan "we've milked almonds for all their worth" and a vegan peanut butter cookie (I can't remember where this is from at the moment but will update my blog once I check)!
Overall it was a such a lovely event and it was so great to finally meet fellow vegans who I've known of online: Serena (Vegans of LDN), Romy (Romy London UK), Jennie (The Nutty Noodle) and Nat (Tea and Cake), as well as some members of the Ben & Jerry's and W Communications teams.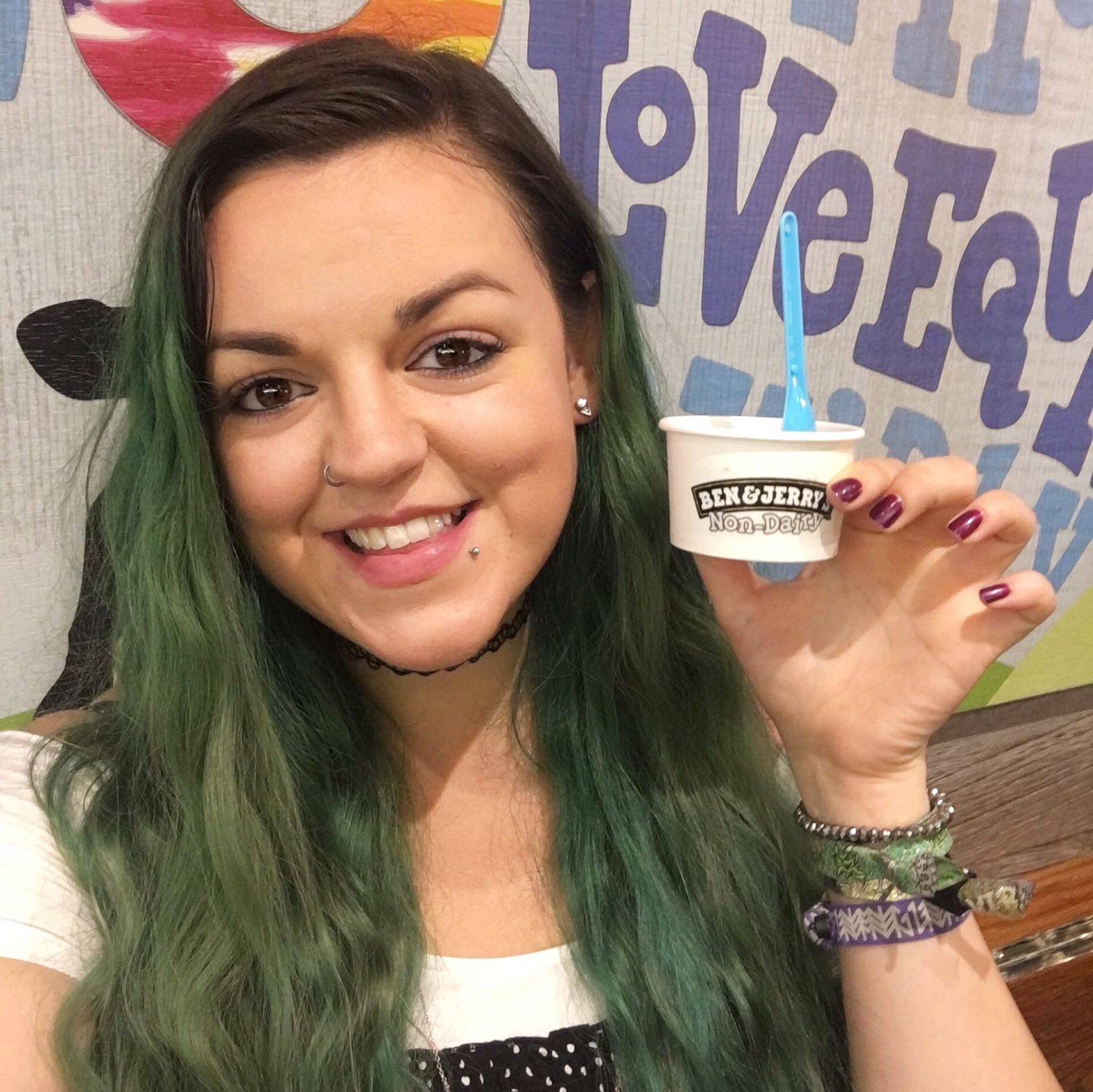 Was the Vegan Ben & Jerry's Ice Cream worth the wait?
100% yes. Since becoming vegan on January 1st 2016 I've dreamed about this day – and now it's finally here. At £5.99 a tub they are a little dear, however these are ice cream flavour cravings that only Ben & Jerry can fill – so definitely worth it for a treat. To find a store near you that will stock the Vegan Ben & Jerry's Non-Dairy Ice Cream from the end of September, visit their website:  www.benjerry.co.uk/flavours/non-dairy
(P.s. is it possible to get drunk on ice cream? I was definitely a little giggly when I got home last night and getting up this morning was harder work than usual. Are Ice cream hangovers a thing? Perhaps it was an excitement/sugar crash!)