Last Saturday I woke up incredibly excited because I was off to GoBoat in one of London's first self-drive boat trips around the Canals!
What is GoBoat?
Moored at Paddington Basin, just a stones throw away from Edgware Road station you'll find GoBoat. The concept behind it was inspired by something the founder had seen for the first time in Copenhagen, which he wanted to replicate it here in the UK! GoBoat's unique selling point is that you can be your own captain. So, aside from a short safety briefing before setting off, we were in complete control of the speed and direction of the boat – no license or training needed! This proved interesting for our group as some were certainly better at controlling the boat than others (but more on that later).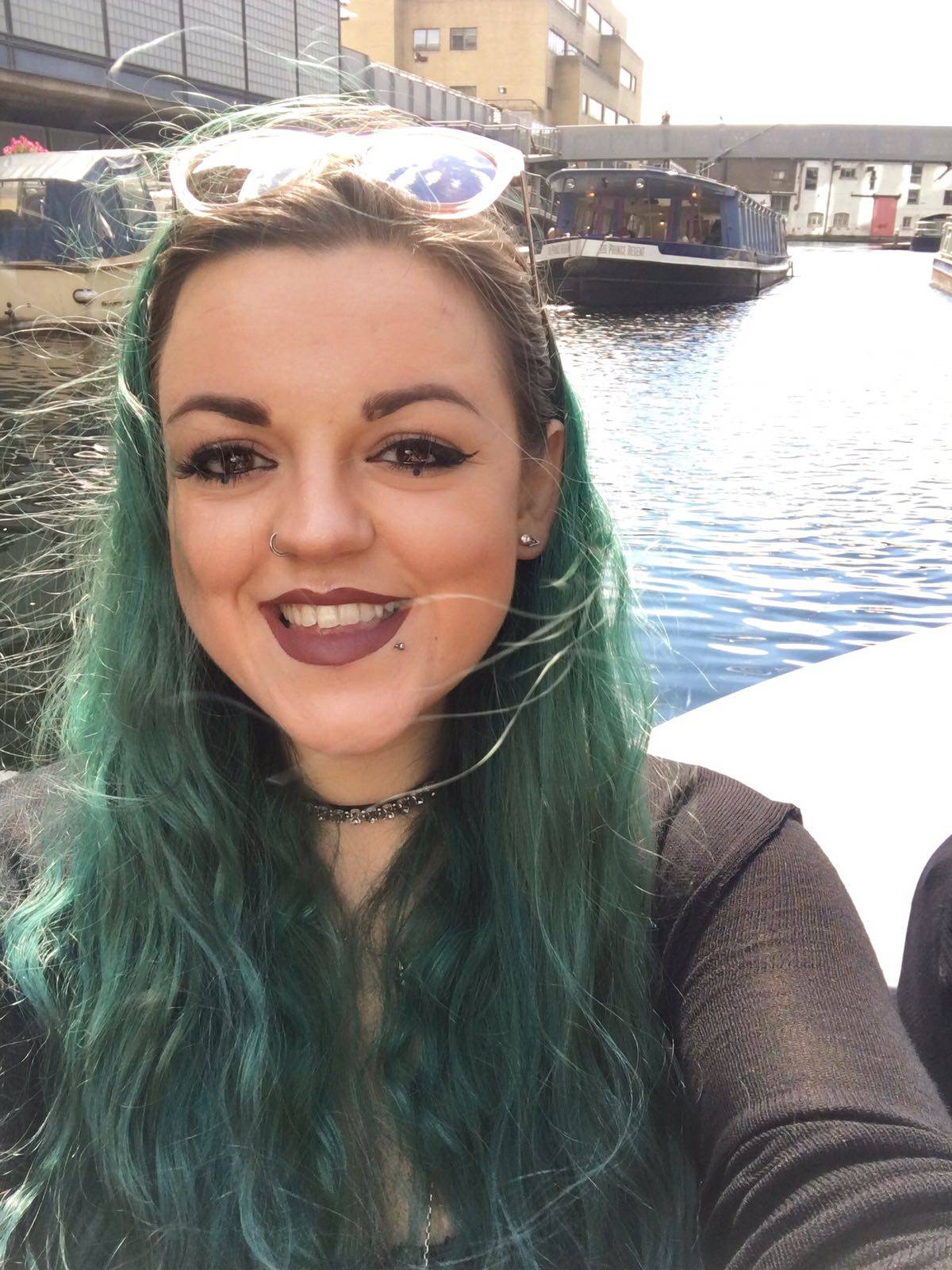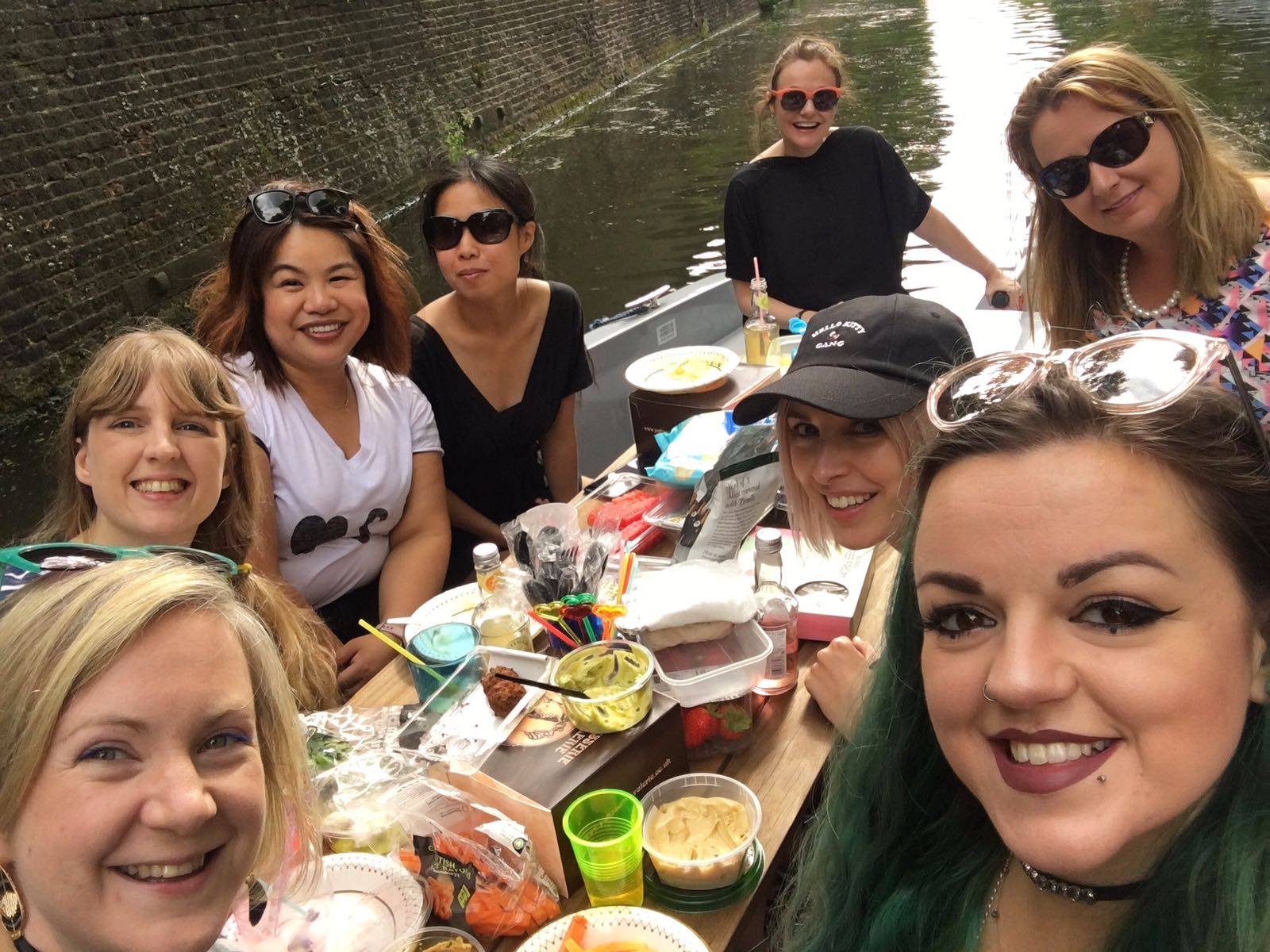 Our GoBoat Trip
When Kitty and I arrived, we met up with a group of others, making 8 of us in total. Joanne from Love Pop Ups London (who had arranged this trip) had organised goody bags for each of us with some treats for the afternoon. Fentimans provided the drinks: I opted for a bottle of Rose Lemonade, Tonic Water & Bloom Gin, and Rose Lemonade & Bloom Gin. And Emily Crisps provided the snacks: Crunchy French Bean Sugar Snap Peas and Black Edamame, and Crunchy Banana Fig. Everyone also brought along extra food, dips and cake – we had quite a feast. There are limitations on how much alcohol you can have on board, so if you do book make sure you check the website before heading down.
Worth noting: drinking alcohol is allowed on the boat, but for obvious reasons the captain (/those who wish to drive) must remain sober.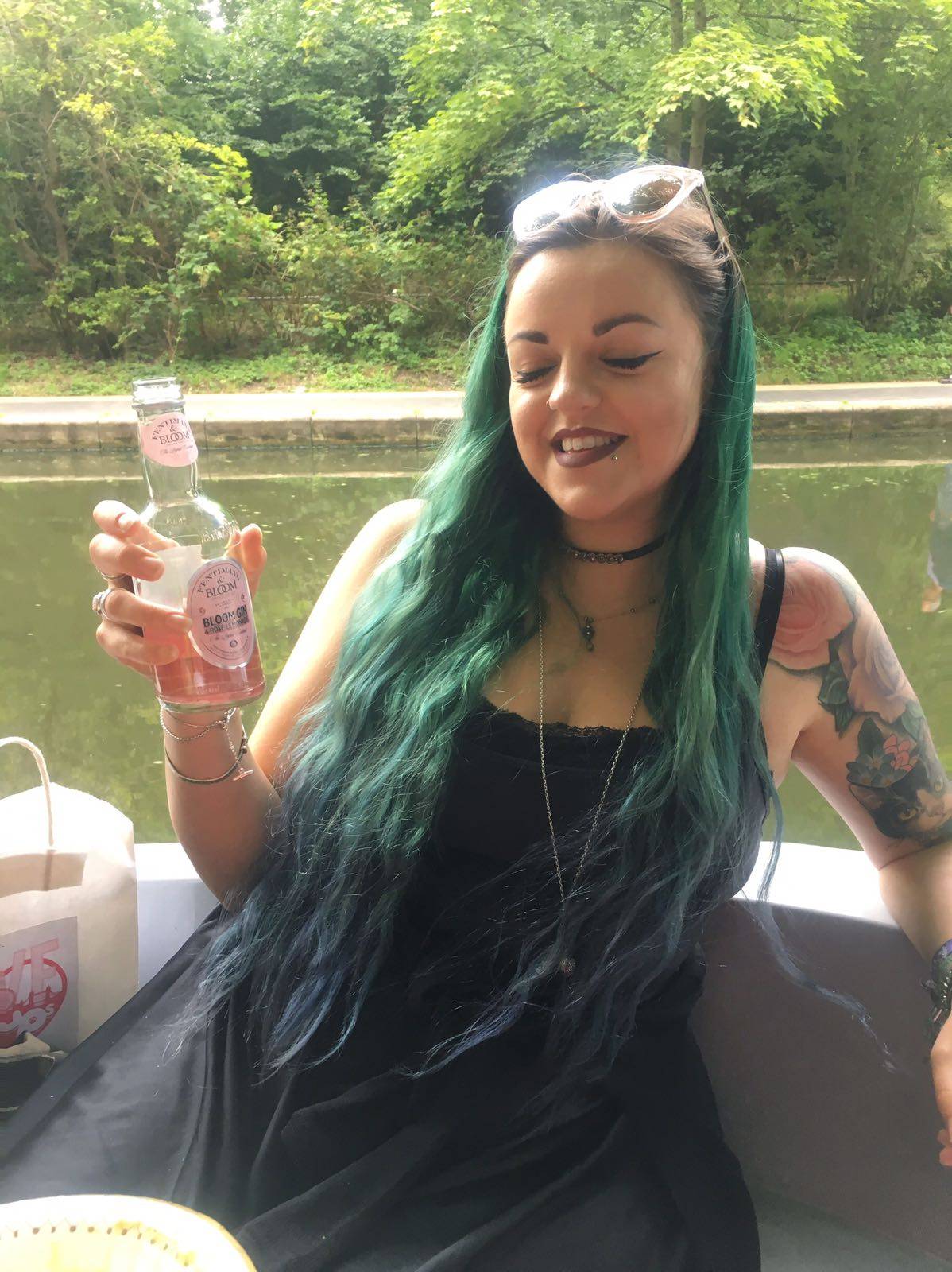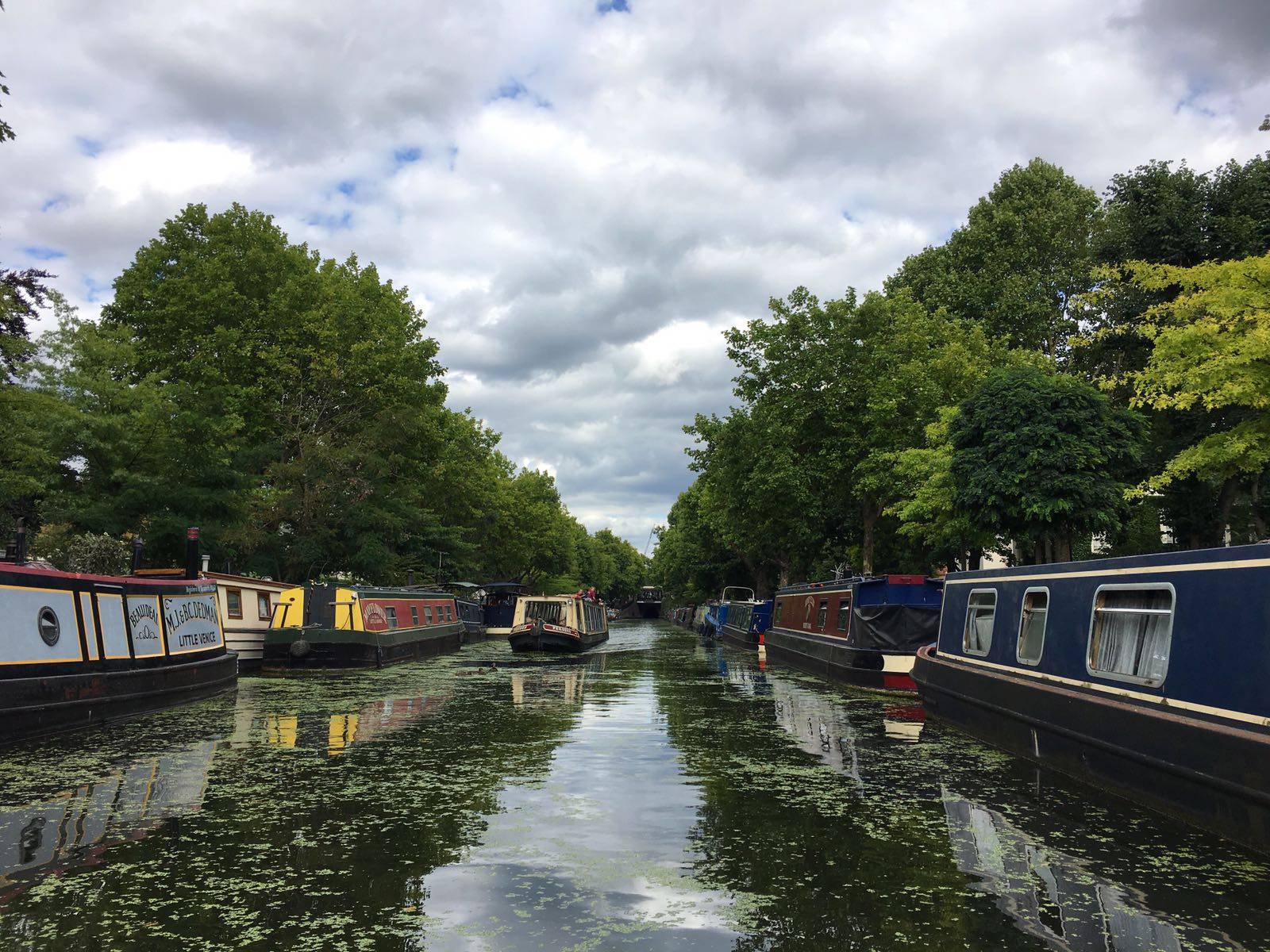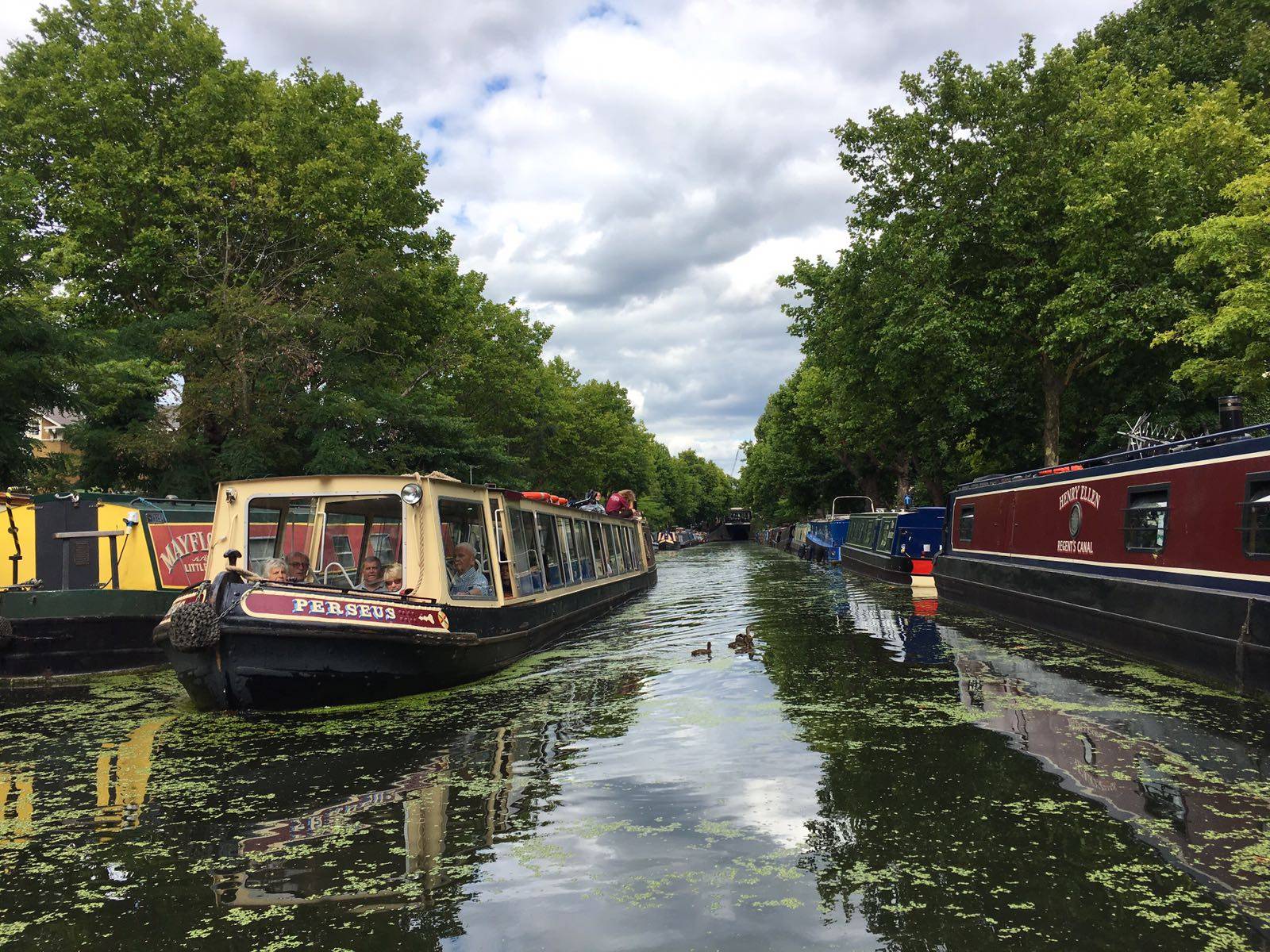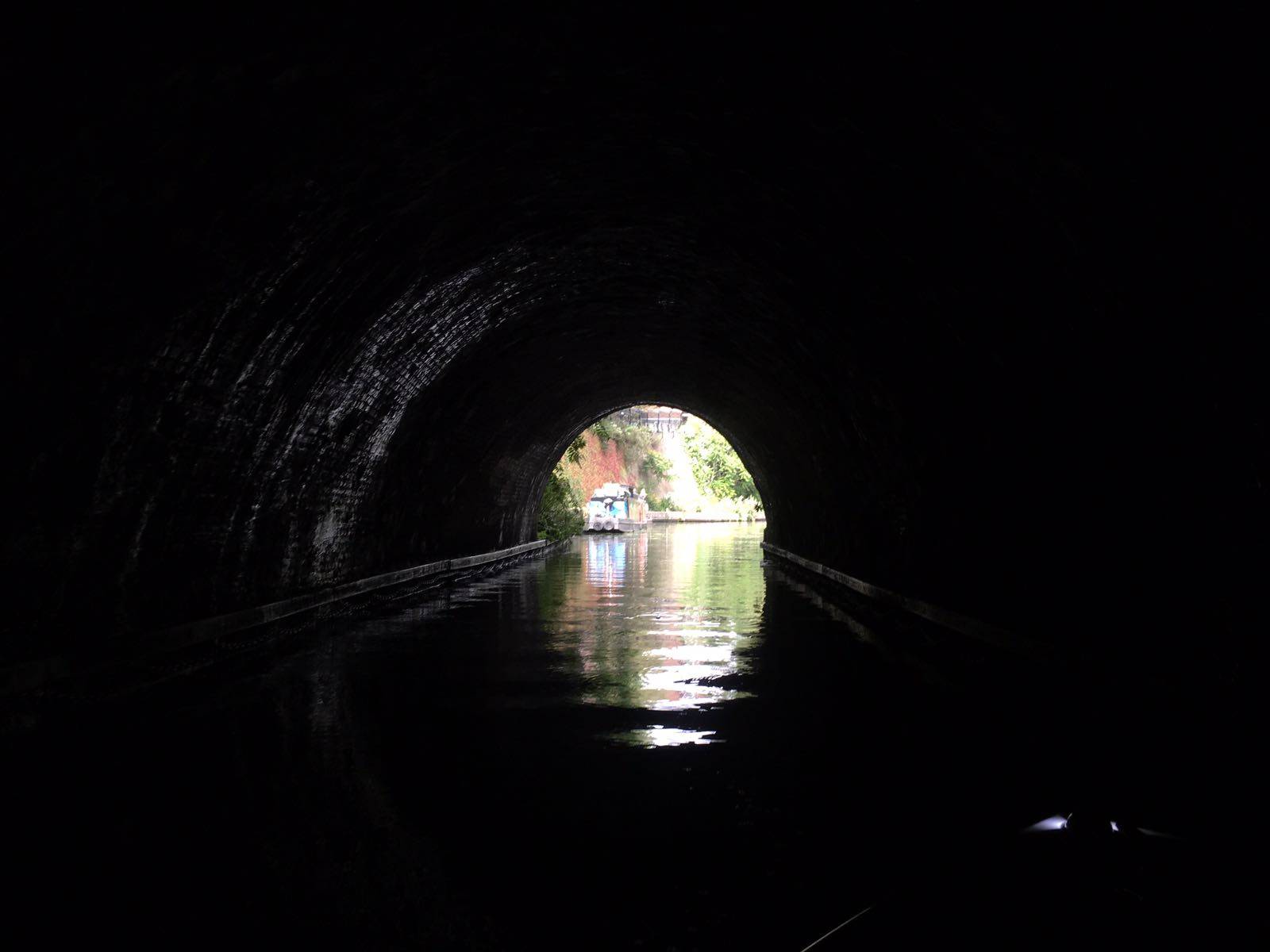 What happened on our journey?
The route we took was along Regent's Canal to Little Venice, and past London Zoo. We had hoped to make it to Camden Lock, but due to numerous close calls with dark tunnels (see above!), the river bank and other (stationary) boats on our way up, we had to turn around and head back towards Paddington Basin before making it to Camden. Something I want to mention here is that if you have cups/open dip pots and you hit something else (even at the slow speed we were moving at) you will end up covered in hummus, crisps, rose lemonade, and whatever other snacks you have open on the table… Just a warning!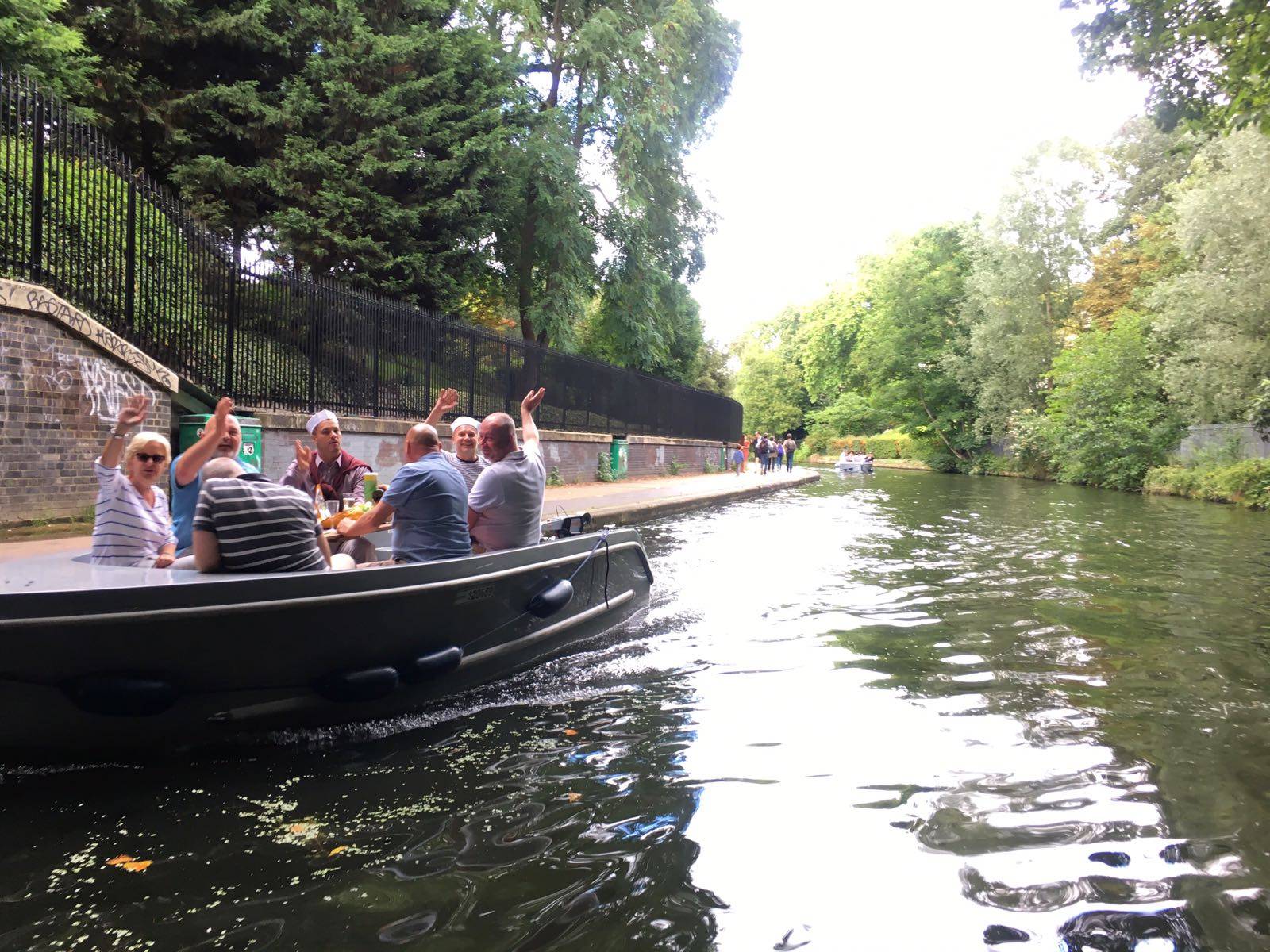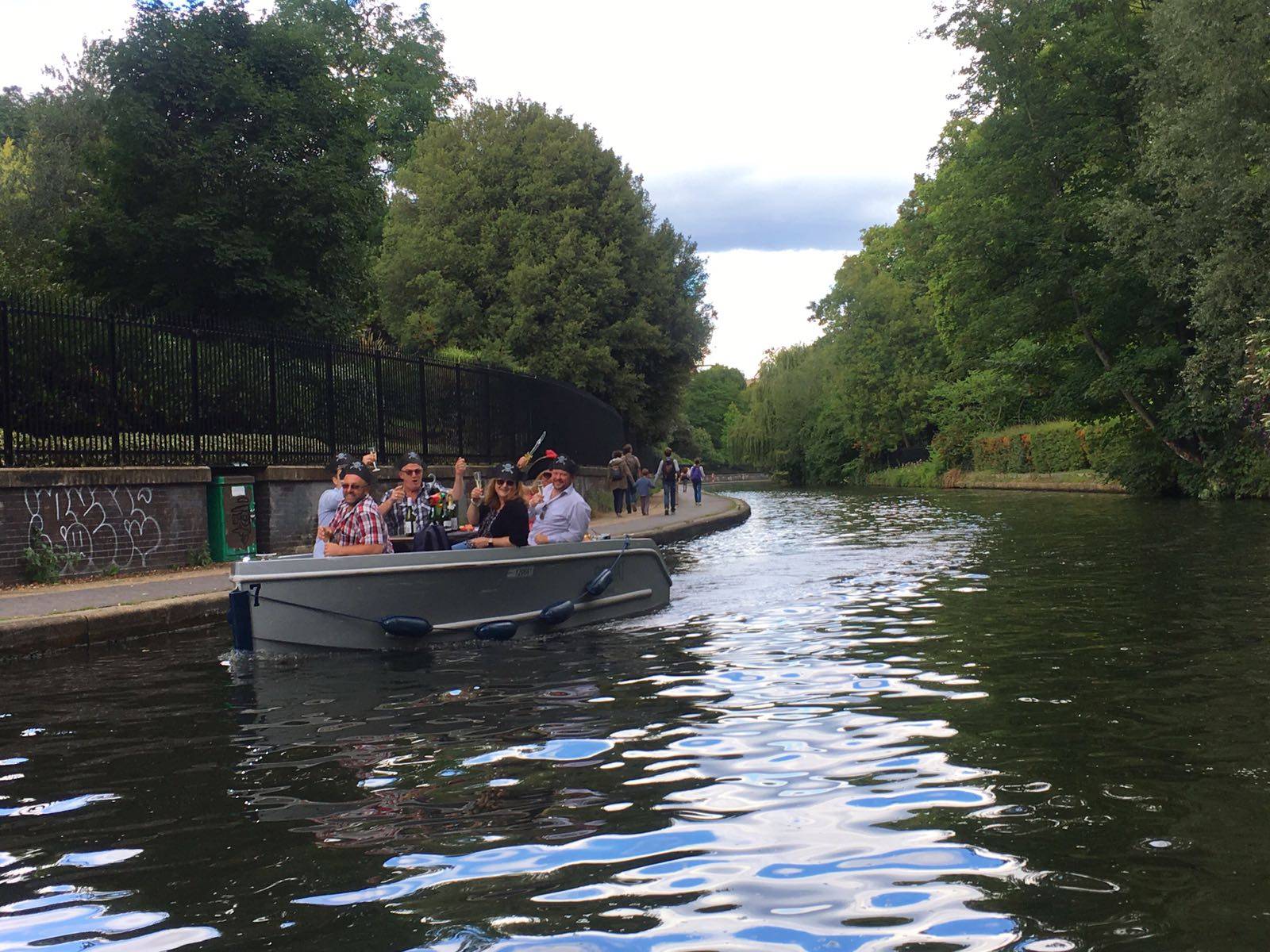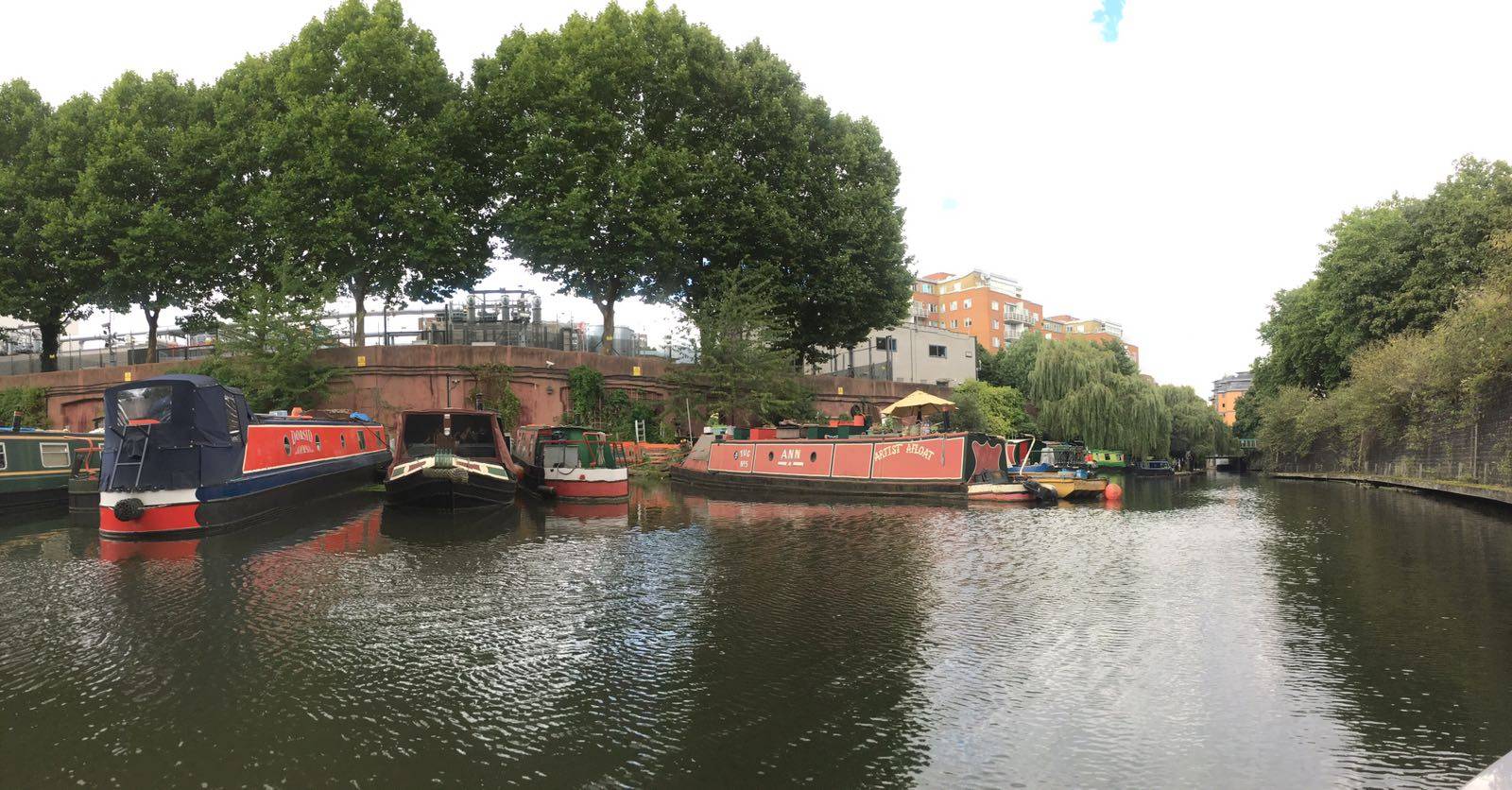 About the boats
Each GoBoat is quite simple in its design, and eco-friendly! They're made from 80 percent recycled plastic bottles, fitted with electric engines and sustainable sourced wood. It can seat up to 8 people and has a table area in the middle for drinks and snacks.
The 'top speed' is 3 and a half knots (approx. 4mph) which doesn't sound that fast, but trust me when someone is driving and not sure what they're doing and you're heading straight into some foliage by the side of the river it sure feels pretty speedy. It was also handy to know that in case of emergency the boats have GPS so you can be tracked down if you, ya know, crash and can't get back to the basin.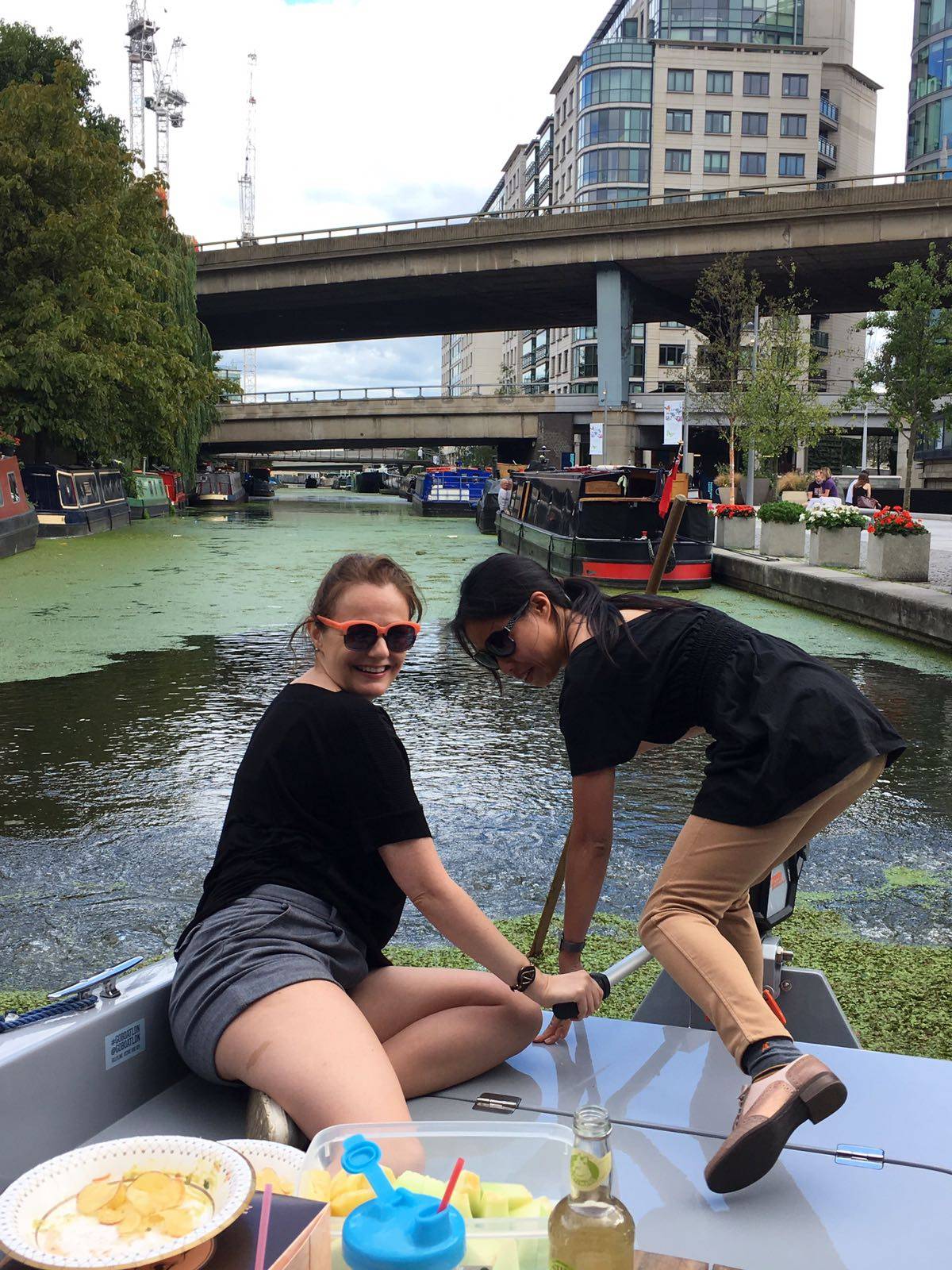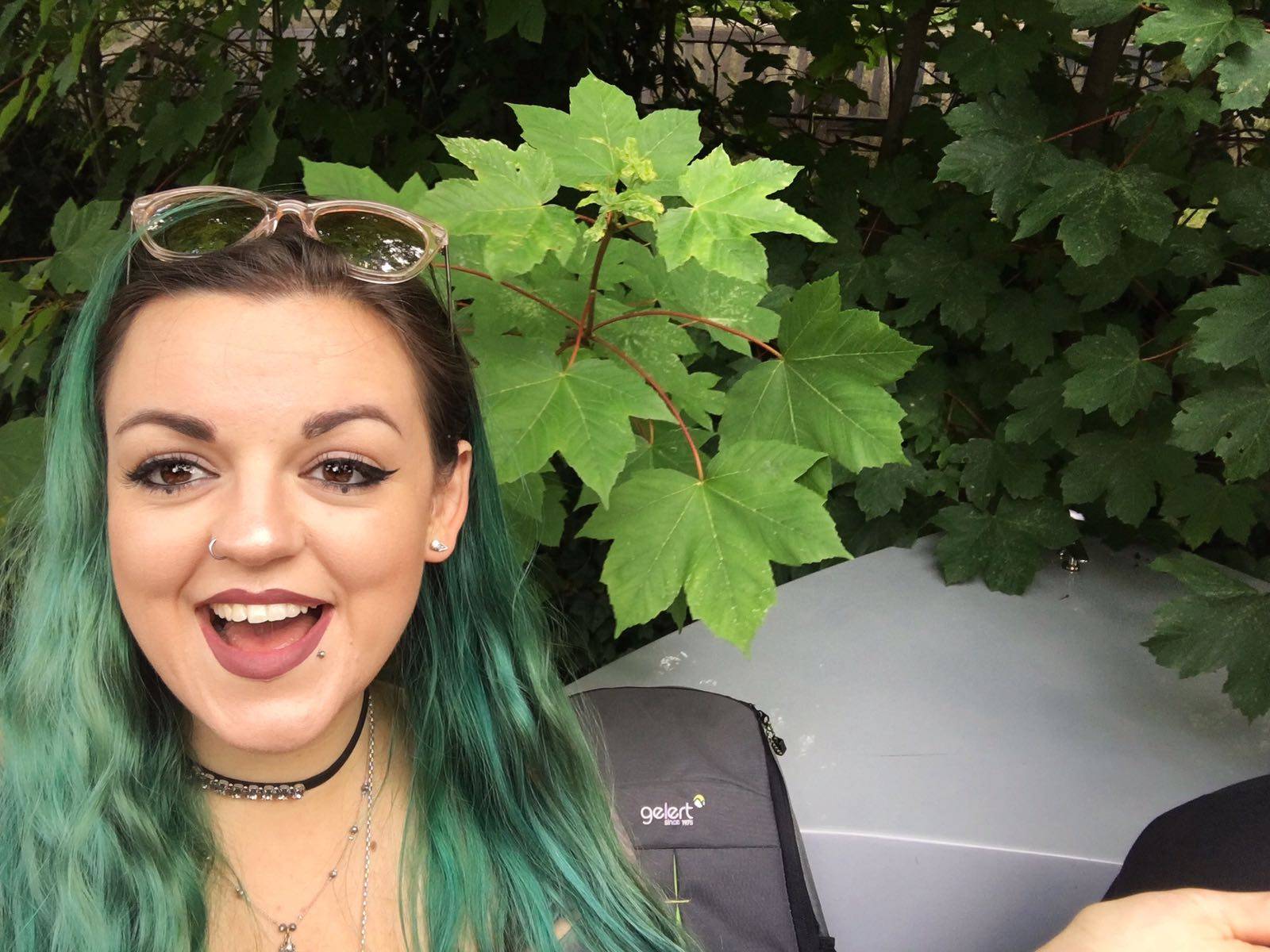 What did I think of the experience?
I had such a fantastic afternoon, and it actually turns out I'm pretty good at the whole being a captain malarkey. It was absolutely lovely seeing a different perspective of the city, away from public transport and the crowds. At points it didn't even feel like I was in London! Definitely something I would consider doing again in the future – could be a super fun date night, or perfect when family comes to town and wants to do something a little different one afternoon.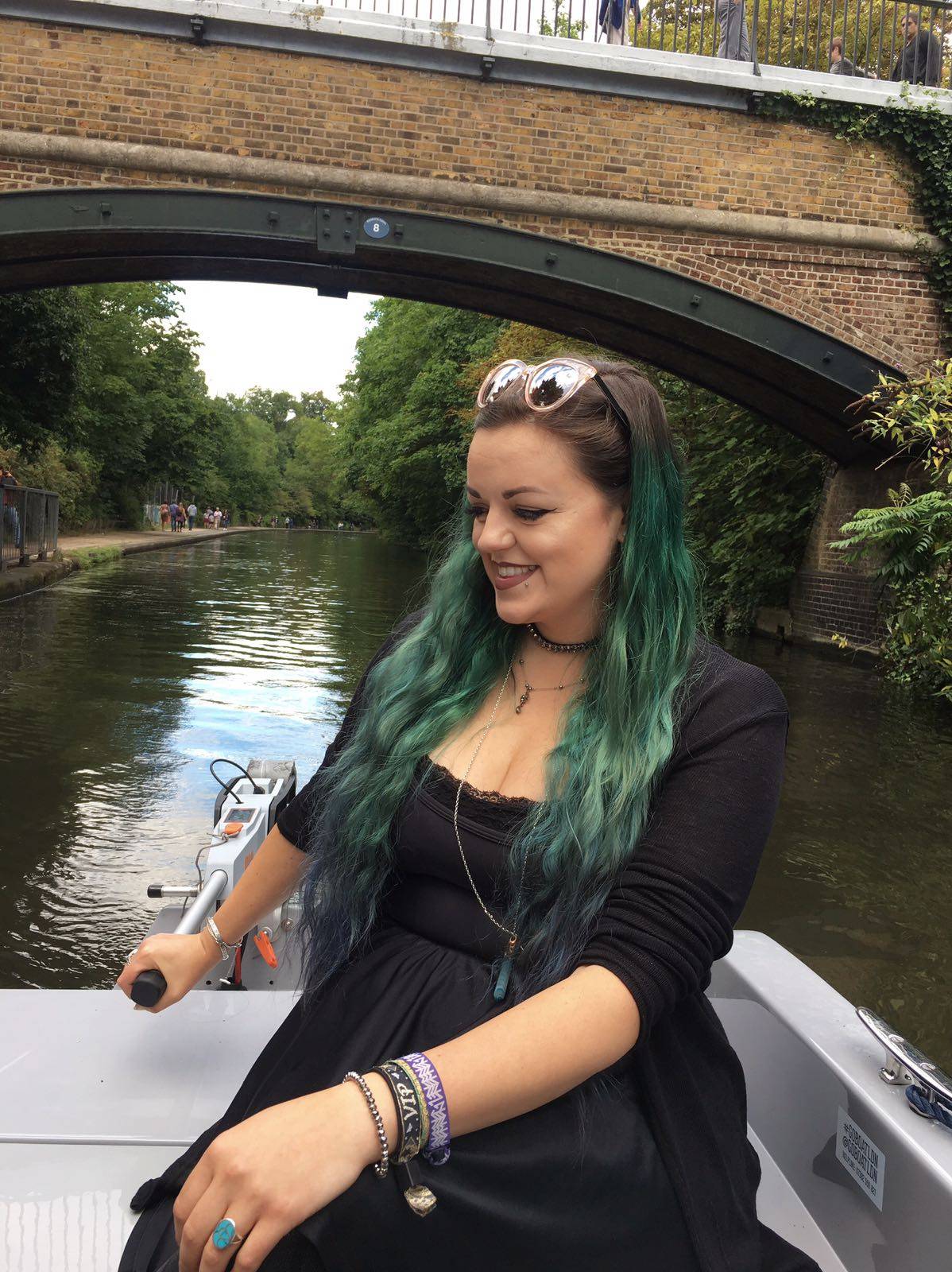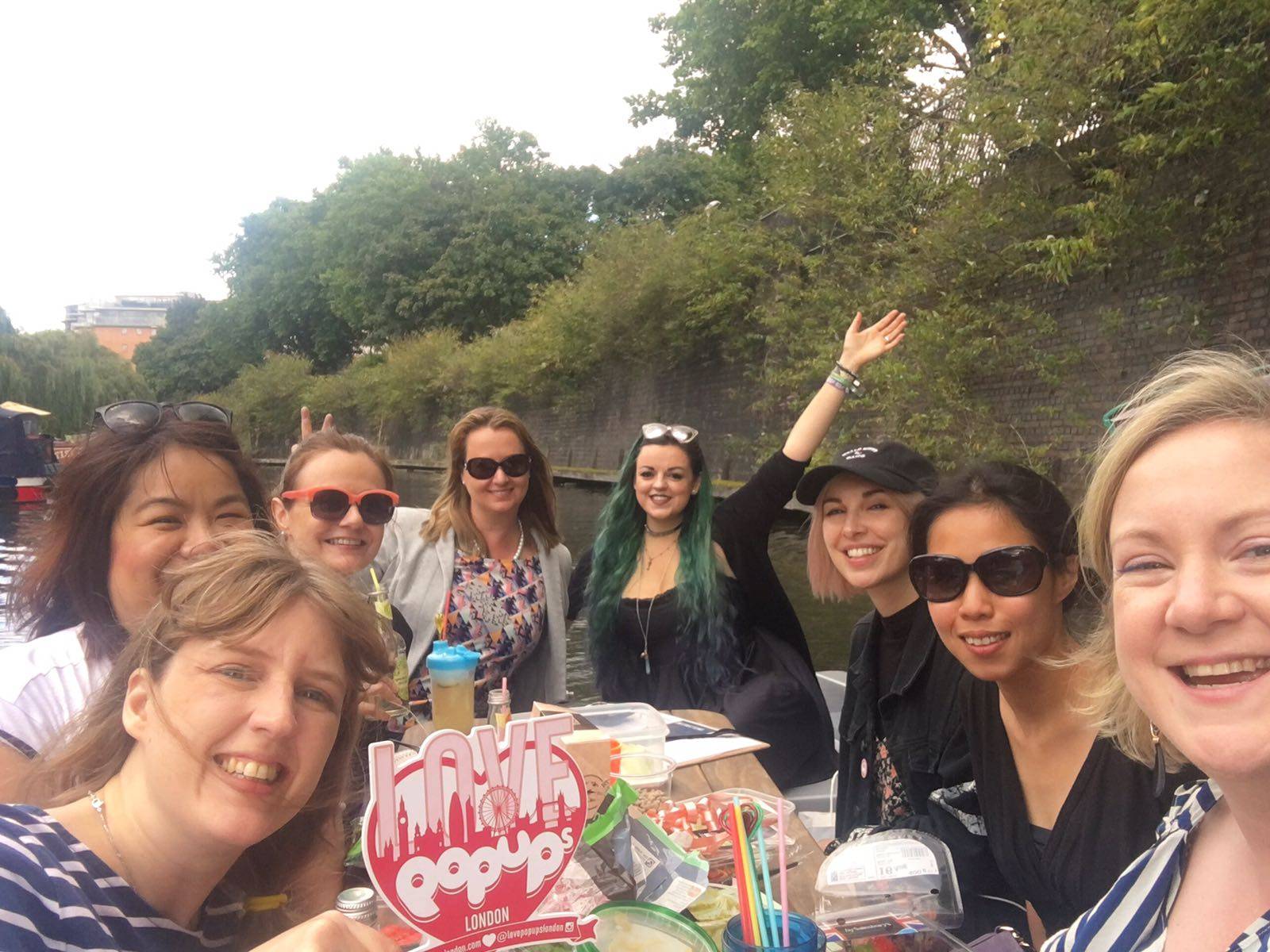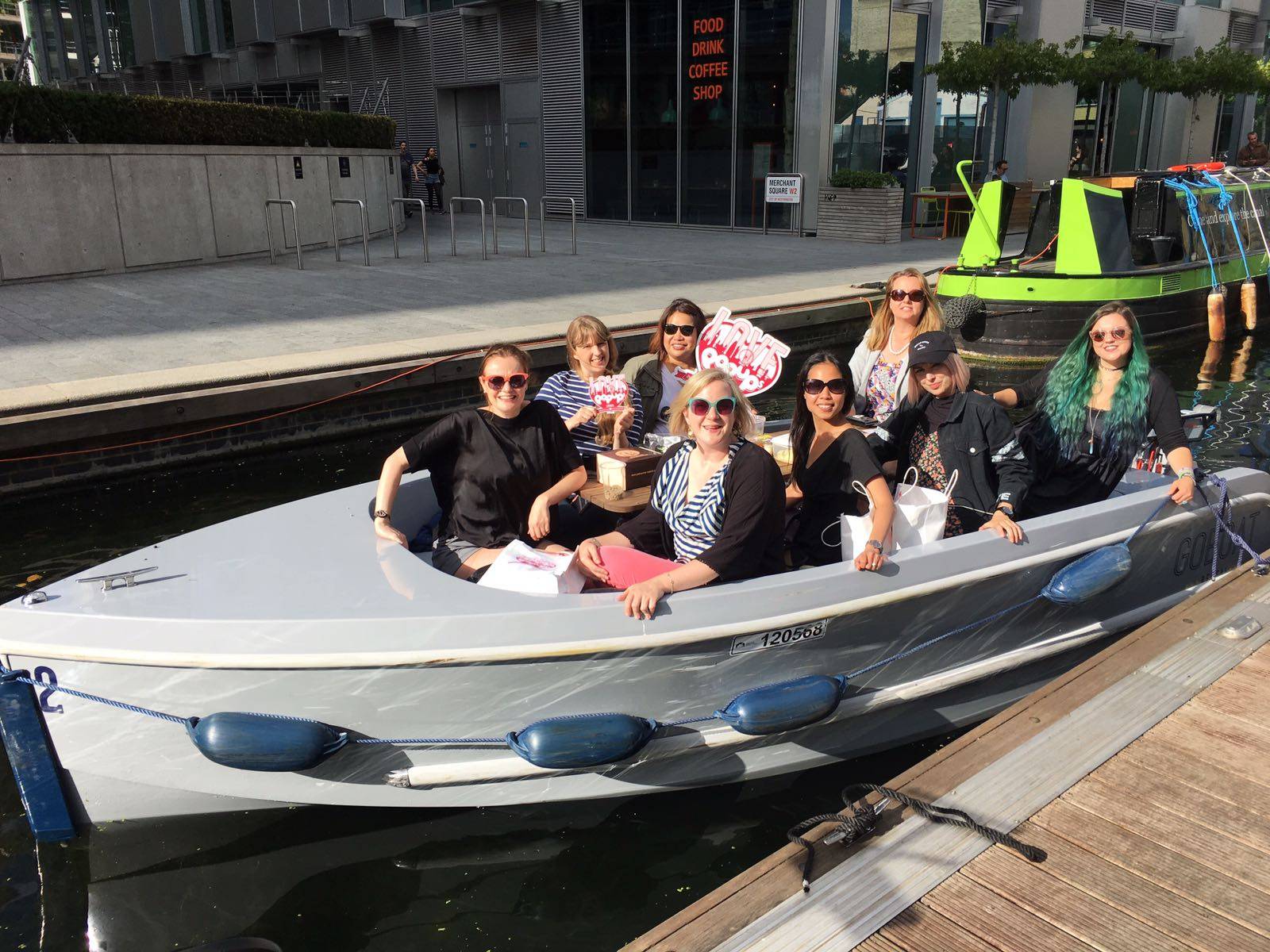 Further information + how to book
You can find GoBoat in Merchant Square at Paddington Basin until the end of Autumn. Open 7 days a week from 10am until dusk – which is around 9.30pm. Boats cost £55 for 1 hour, £85 for 2 hours, or £115 for 3 hours.
If this sounds like your idea of fun (and why on earth wouldn't it?), you can go to their website to book!