On Thursday I woke up at silly o'clock to head to Gatwick Airport because I'm going to Orlando for 2 weeks with some friends!! There's a lot crammed into our trip: visiting all four parks in Disney World, both Universal Parks, 4 days/nights on the Disney Dream Cruise Ship, a day on Nassau, and it's all focused around another friends wedding happening on Valentine's Day on Castaway Cay (Disney's island in the Bahamas)!

As you can imagine I was pretty excited about this trip, but also felt a little daunted as I've never done ~aaaanything~ like this before. And despite learning so much from friends who are seasoned Disney Park visitors I still feel a little out of my depth. So I rallied up some fellow bloggers that have traveled to Orlando, and done some of the same things I have planned & got their top tips ahead of my adventure!
(I've been trying to post this for a few days, but it turns out the WordPress app sucks a bit….!)

DISNEY WORLD – BE PREPARED
"Something dead basic but it's worked for me all the times I've been (Paris 6, Orlando 4, and Cali 3!!!) is to fill up at breakfast, they have HUGE portions there so you're good to go without worrying too much about stopping for lunch. You can just grab a snack if you get peckish! Means you get more time on rides than eating!!" Haydy – www.squibbvicious.com
"I used to work at Walt Disney World and have done a cruise on the Disney Dream! My top tip is to plan what parks you are doing on what days – look at the opening times when they are available to make the most of the day and plan your dining and fast passes accordingly. This way you make sure you see all the evening firework shows etc. On my last trip we were only doing five days at Disney and I made sure we saw everything we wanted to see just by maximising our time – even if it meant hopping between multiple parks." Kathryn – www.theglutenfreecheerleader.com

DOWNLOAD THE APPS
"Download the apps. Disney and Universal have great apps for the parks that can show you the wait times, the dining options, the times of the shows, where the restrooms are and more. Use the fast pass system to cut down on the queues and if you don't mind being split up, often just at the end, single rider queues can cut your wait time tremendously. Also consider staying at the Disney and Universal hotels for early entry into the parks." Mellissa – www.thediaryofajewellerylover.co.uk

MAKE PLANS – FAST PASSES & DINNER
"Planning is essential if you want to make the most of your time in the Disney parks – make use of your three fast passes per day to avoid long queues and then keep checking for more as the day goes on. Book restaurants ahead of time – you can even pre-order your food at some quick service locations so it will be ready when you arrive and you can grab and go" Fiona – www.savvyinsomerset.com
"We went to Disney and Universal over new year. My top tip like others would be to plan, plan and plan some more. Book your fast passes as soon as you are able." Nicola – www.clarkelife.com
"If there's somewhere you want to eat, book it in advance! We particularly liked The Crystal Palace as it was a great spot for our first full day in the parks. Dining with Pooh and friends was awesome and I would have been very upset had we not been able to dine there. People think you can just walk up and it's just not the case any more." Laura – www.weforgotthesperm.com
"Book Flight of the Avatar early as the queues were 2+ hours long but the Na'Vi River ride was quieter. Oh and stay for the evening shows, they are spectacular" Kara – www.chelseamamma.co.uk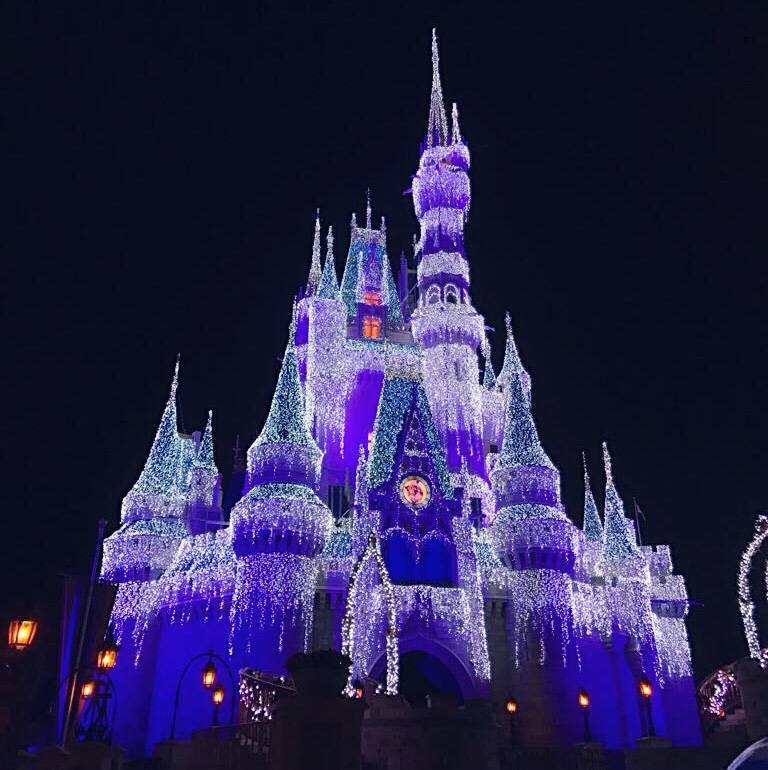 DISNEY WORLD – BE PRACTICAL
"A few practical things – have water bottles, keep filling them up and don't let yourself get dehydrated; lots of sunblock and keep out of the mid-day sun as it's intense and make sure you've got waterproof ponchos as Florida gets monsoon type summer storms. Plan what you want to see as you may need to queue for it." Nicola – www.someplacestrange.net
"My tip would be to plan a rest day half way through. A full week or 2 traipsing around the parks can get very tiring. We always take a day to relax around a pool or have a couple of hours playing mini-golf. It helps recharge the batteries before we hit the parks again." Pete – www.householdmoneysaving.com

"Animal Kingdom is the hottest park with the least shade, so try and head there on the coolest day" Kariss – www.shystrangemanic.com
"The earlier you can get to the parks the better. The parks are always quietest in the morning so get up and out, then head back to your hotel in the afternoon when it gets hotter for a rest around the pool! Also, Happily Ever After at Magic Kingdom is an absolute must!" Charlotte – http://www.charlotteruff.com
"My top tip aside from whatever anyone else has said it to enjoy what you're doing and not to worry about what you're missing because you can't do it all. Oh and get a Dole Whip float from Magic Kingdom" Angela – www.thelifeofspicers.com

UNIVERSAL PARKS
"If you're only spending a day in the Universal parks, make a plan before you go of your key rides in priority order. Once you're in (get there as soon as it opens!) head straight for your 'key' attraction (for me, it was Diagon Alley/Hogsmeade), because there's LOADS to see and do there!" Milly – www.mini-adventures.com

"I've been to Disney and universal (past 5 years and going again in July lol) I love it!! One thing I found is that universal is a must. There's so much to see and do. The Harry Potter part is simply stunning. The three broomsticks restaurant is a must! (Also I bought a Disney autograph book at magic kingdom and queued with kids to get photos with goofy etc I loved it and I am 38!)" Diane – www.studionailzandbeauty.com
"Get the Hogwarts express between the two universal parks both ways. It's different each way and so much fun!" Hayley – www.strangenessandcharm.co.uk

DISNEY DREAM CRUISE
"If you are doing a cruise you will meet all the main character there. So don't worry about meeting them at the parks. On the cruise they have a disco/party on one afternoon and all the characters come out and dance with you." Leyla – www.thisdayilove.co.uk
"When you do your Disney Cruise definitely go to the Senses Spa on board it is AMAZING. Also book to dine at Palo – it's only an extra $25 and the food is incredible and is on par with eating at one of the signature restaurants at Walt Disney World." Kathryn – www.theglutenfreecheerleader.com
"At dinner and can't choose between two meals or desserts at dinner on a Disney Cruise? You can ask for both [because food is included in the price]!" Emma – www.emmadrew.info

This is really going to be a holiday of firsts for me: first time in Orlando, first time at Disney World/Universal, first time at a wedding abroad, and my first time on a cruise. In fact I think it's going to be my first time sleeping overnight on a boat, so I'm a little apprehensive to say the least (especially as the room I'm in is the cheapest one – right in the middle of the ship… With no windows – eeek!)
Thank you to the others that contributed with their tips – there were just so many and some crossed over too, so I haven't been any to include all of them!
Watch this space for blogs post-holiday with pics and info about what we got up to! In the meantime I'm posting pictures on my Instagram feed & stories @luisachristie (lots of stories!). And from the wedding (taking place on Valentine's Day) with the hashtag #TheJoletteWedding
See you on the other side!

Shout out to some of my lovely friends who have been out to Orlando before & gave me permission to use their photos in this blog post!