As some of you know, for my full time job I work as a PR & Social Media Executive at a social music company called Instrumental, and the lovely Lissa (Girl At The Rock Show) seems to think that my job is quite "cool" (who knows where she got that idea) and thought that people might like reading about it, and has been encouraging me to post about it. So here we are, and I hope she's right :p
I thought my first work related post should be about the #CiderSessions project we're currently running with Jack Wills. Last week I was in the city of Belfast (which was the first time I had ever been to Ireland – very exciting) with several colleagues and two great artists: Orla Gartland (96k YouTube Subscribers) and Matt DeFreitas (120k YouTube Subscribers) who, thanks to YouTube have both made their mark as YouTube music influencers for Generation Z.
Orla and Matt each performed a handful of songs; some Christmassy, some originals, and some covers, whilst Jack Wills customers and passers by, enticed by the music they could hear through the shop doors, drank free Cornish Orchard cider.
The Artists
Matt DeFreitas (aka rolluphills)
Matt has a really rich and warm tone to his voice and the ability to make any song sound like his own. The great thing about Matt, is that although he is incredibly talented and a good looking chap to boot, he's very humble and modest – there's no arrogance in his performance style, he comes across as very relaxed and mature.
Matt's YouTube following has recently gone up by thousands thanks to his brilliant covers of number one singles from One Direction and Justin Bieber in particular. Make sure you check out his channel HERE.
Straight up, Orla is an absolute hoot. She is animated in her performances, clearly passionate about making music, and very very funny. At every moment throughout her set, the audience was either laughing, singing along or completely engaged with her performance.
I'm particularly a fan of the mash-ups she does. My absolutely favourite being a mixture of 'Running Up That Hill' (Kate Bush) and 'Time After Time' (Cyndi Lauper)… A little birdy tells me there might be a cover of this on her channel sometime soon – keep your eyes on Orla's channel, I assure you, you won't be disappointed.
The Cornish Orchards cider is pressed, blended and bottled at Westnorth Manor Farm in Cornwall and is available at the event in two flavours: 'Gold' – which has a more traditional flavour and 'Blush' – the fruitier of the two (and my personal favourite). The cider has no artificial sweeteners, flavourings or colourings and are 100% Vegetarian/Vegan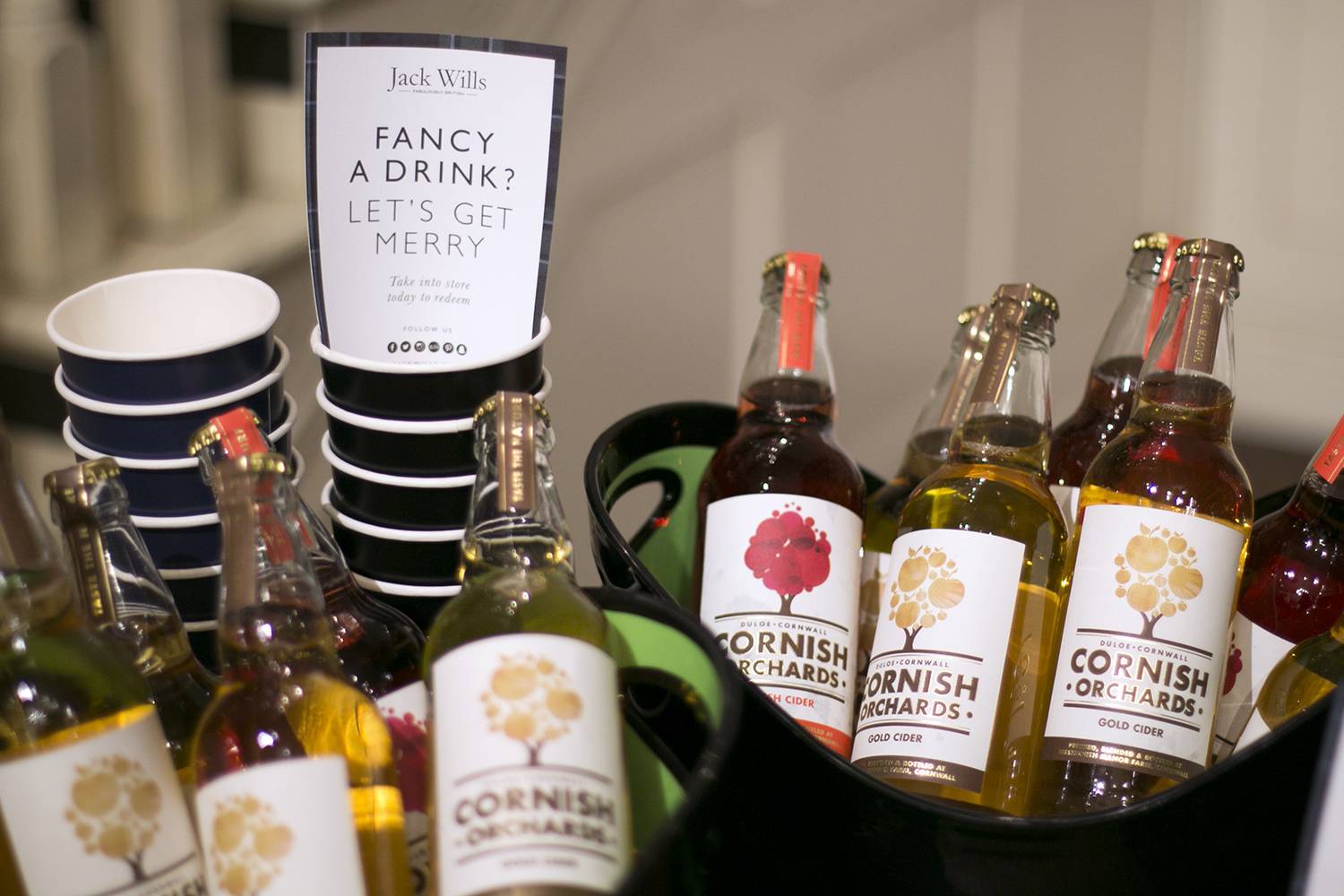 If this sounds like a fun evening you would have enjoyed, we're actually running a second Cider Sessions event, this time in London, at Jack Wills' Covent Garden store (136 Long Acre, London WC2E 9AD) this Thursday 3rd December.
Musicians Bethan Mary Leadley (aka Musical Bethan with 270k YouTube Subscribers) and Hobbie Stuart (335k YouTube Subscribers) will be performing from 6pm – expect to hear some of their most popular covers, brand new originals and perhaps even a couple of Christmas classics. The evening is totally free to come down, but get down early to ensure you get in – we're expecting it to be pretty busy!
If you're still unsure and would like a little more persuading, check out Instrumental's playlist, including music from all of the artists I've mentioned.
Overall the Belfast evening was absolutely great, and both Orla and Matt were an absolute pleasure to be around and watch perform, and now I'm really looking forward to the London session on Thursday!
Thanks for reading and see you on Thursday!
Ta ra for now,
Lx
P.s. Slightly relevant side note: does anyone else see a very dapper little raptor holding a cane when they look at the Jack Wills logo? I think it's supposed to be a bird with a top hat, however I much prefer thinking it's a dinosaur with a fancy hat.