Getting invited to a festival as a blogger is an awesome feeling, but when you get invited to a festival and they will provide you with a new outfit, it's a really awesome feeling! That happened to myself and a handful of others earlier this year when the Debenhams PR team invited us along to the Sunday of Wireless, for a fun day as festival VIPs in the sun!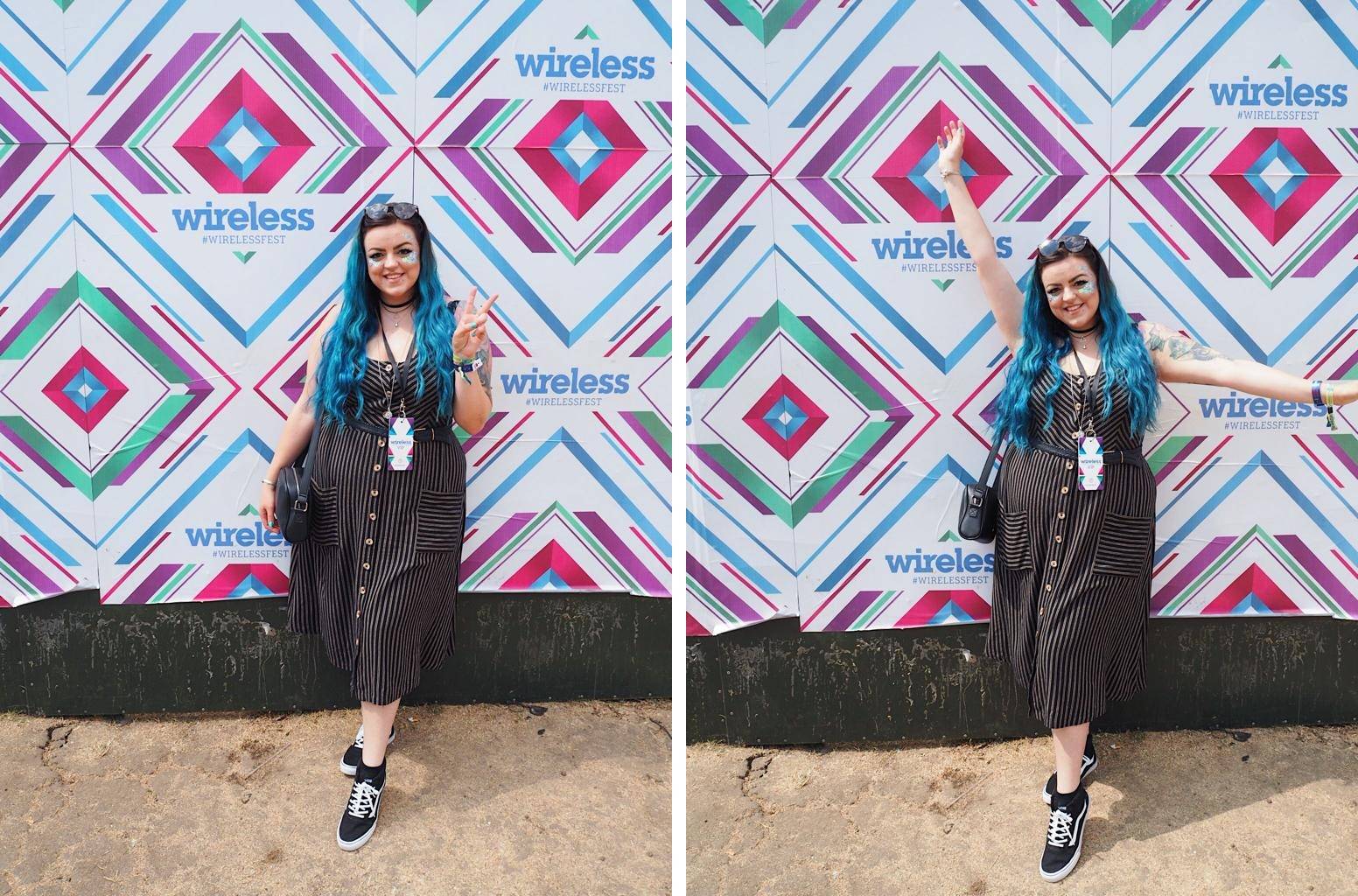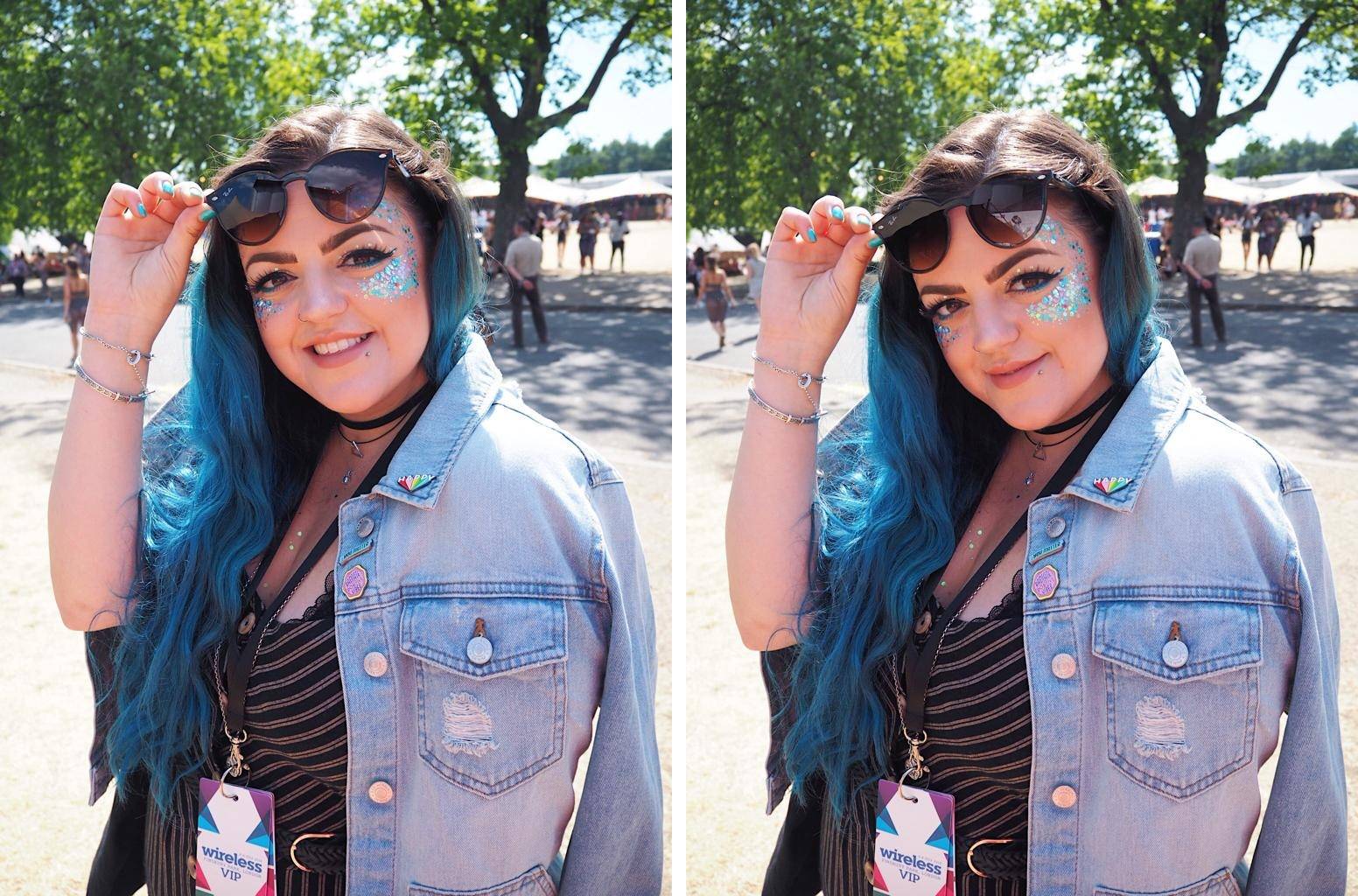 THE OUTFIT @ Wireless Festivals
In July, amongst a hugely busy Summer 2018 (which I'll be honest with you, I am still recovering from/catching up with blog posts from!), I finally got to experience my first ever Wireless Festival in Finsbury Park, London. Dressed in a new midi dress from Warehouse via the Debenhams website, a pale blue denim jacket from Red Herring, and a pair of canvas high top Vans, from the Women's Trainers page!
I'm a sucker for a midi dress and this was perfect in the heat we experienced this summer! The denim jacket didn't stay on for long due to the heat, but I personalised it with some cute pins for when I was wearing it at least! The Vans were a style I had wanted for a long time… when I bought them I hadn't realised that the white strip is actually leather, which is a shame and not something I usually buy as a vegan… But I have them now and they're comfy so I'll wear them until they fall apart. There were some other super cute trainer and outfit options that the other bloggers went for and it was so nice to see how different our choices were. Make sure you check out their blogs by clicking the respective links at the end of this blog.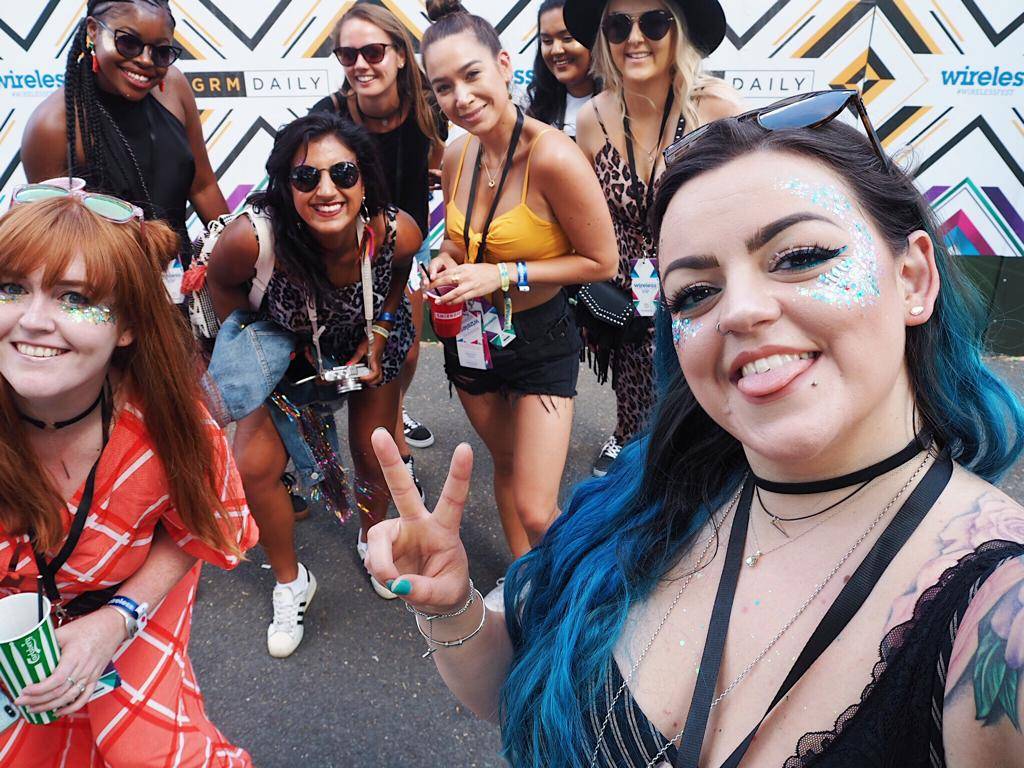 THE LINE-UP @ Wireless Festival
The line-up originally consisted of DJ Khaled and Cardi B, but sadly both had to cancel! The unannounced headliner ended up being the rather well known: Drake, and although he's not someone I would buy tickets to see, I wasn't going to miss the chance to see him at a festival.
In the afternoon lead up, in between taking photos, and hanging out in the VIP area where we had access to a free bar and free food (felt incredibly fancy!) – we caught some ofGiggs, Dave, Lil P ump, Lil Uzi Vert, and Rick Ross' sets… Oh and I met a very friendly Brooklyn Beckham in the VIP bar!
The music on the line-up that day wasn't my usual rock/pop punk that I find myself watching and dancing to at festivals, but it was still a lot of fun, with a group of people I hadn't hung out with before!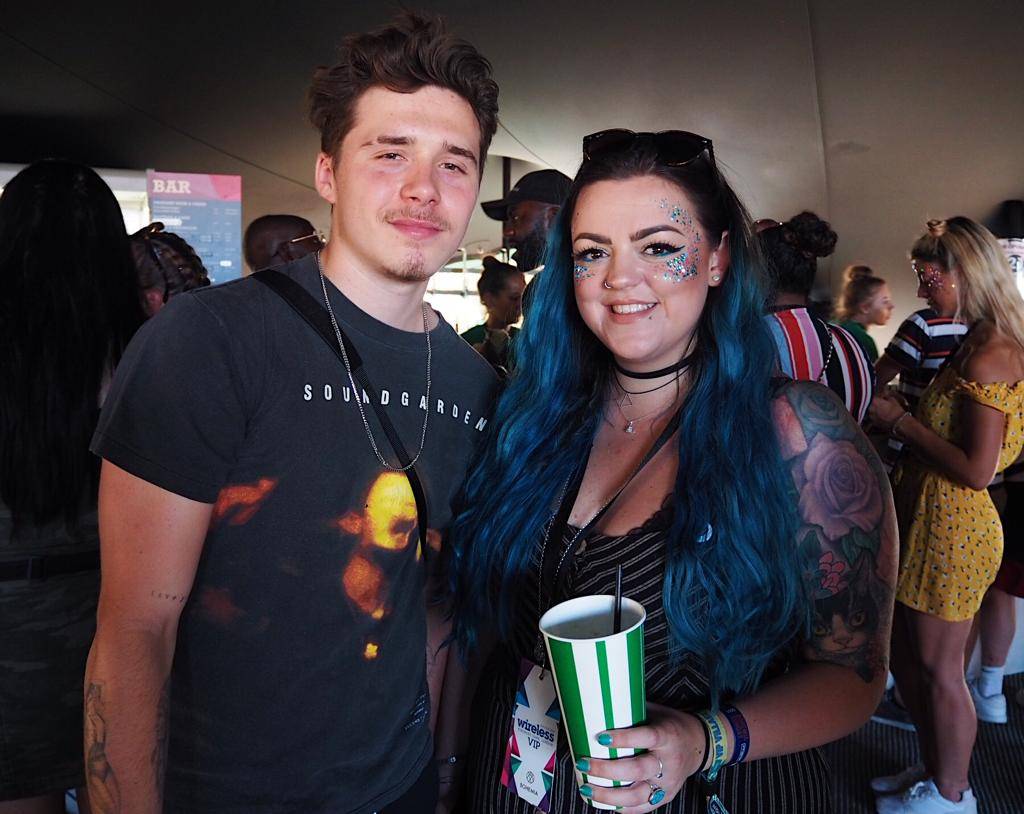 THE BLOGGER BABES @ Wireless Festival
In total our group consisted of more than 10 bloggers, including my festie-bestie Jessi of Where's My Tent. I love that I got the chance to meet and hang out with so many other babes that I didn't know before. Not only was the company great, the weather was absolutely gorgeous, too… I usually prefer a weekend festival where I can get fully engulfed in festival life (even if it does mean living in a tent). However, in this summer's heat it was nice to attend a festival that lasted just one day, to get that bit of sun, enjoy a drink, festival food, live music, and then have a warm shower and cosy bed at home at the end of it.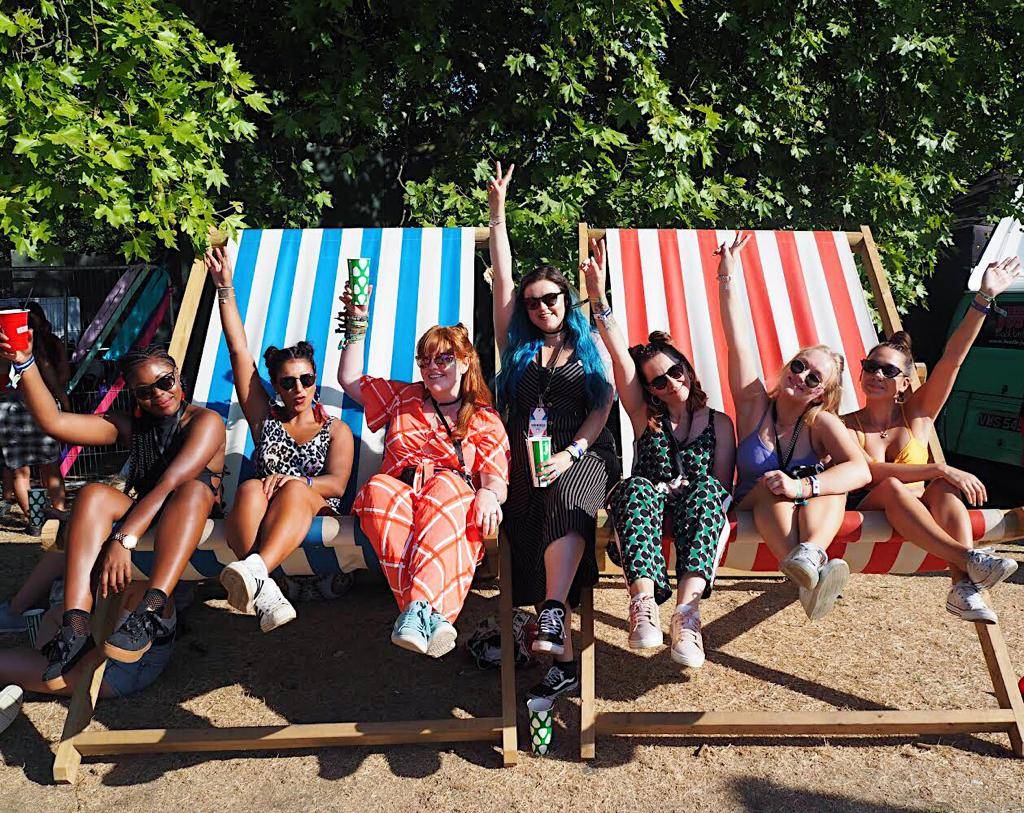 THE FOOD @ Wireless Festival
I gotta take a moment to mention the food: on our VIP lanyards we had tokens for free food (win!), luckily there were two vendors that had vegan options so I could have something different for lunch and dinner. The first I had for lunch was a Buddha Bowl, which was delicious and seemed pretty healthy – always nice to get some vegetables in you at a festival! The second, which I had for dinner on Jessi's recommendation, was Mama's Jerk. Something I had never tried before and from a stall I didn't even know did vegan options!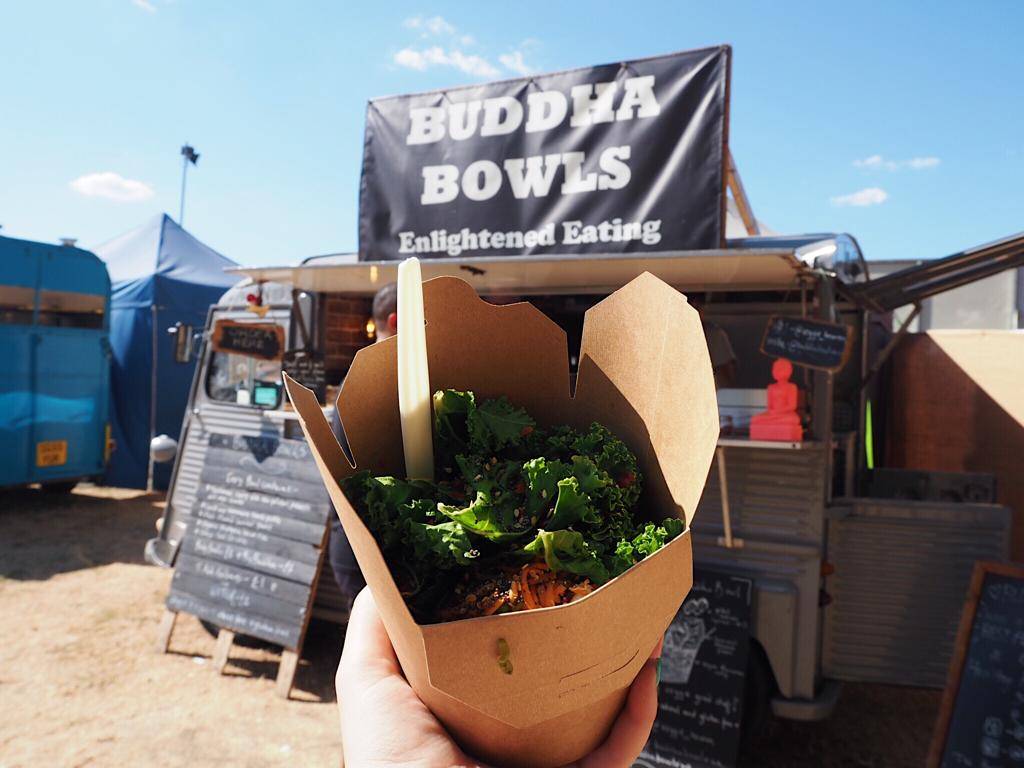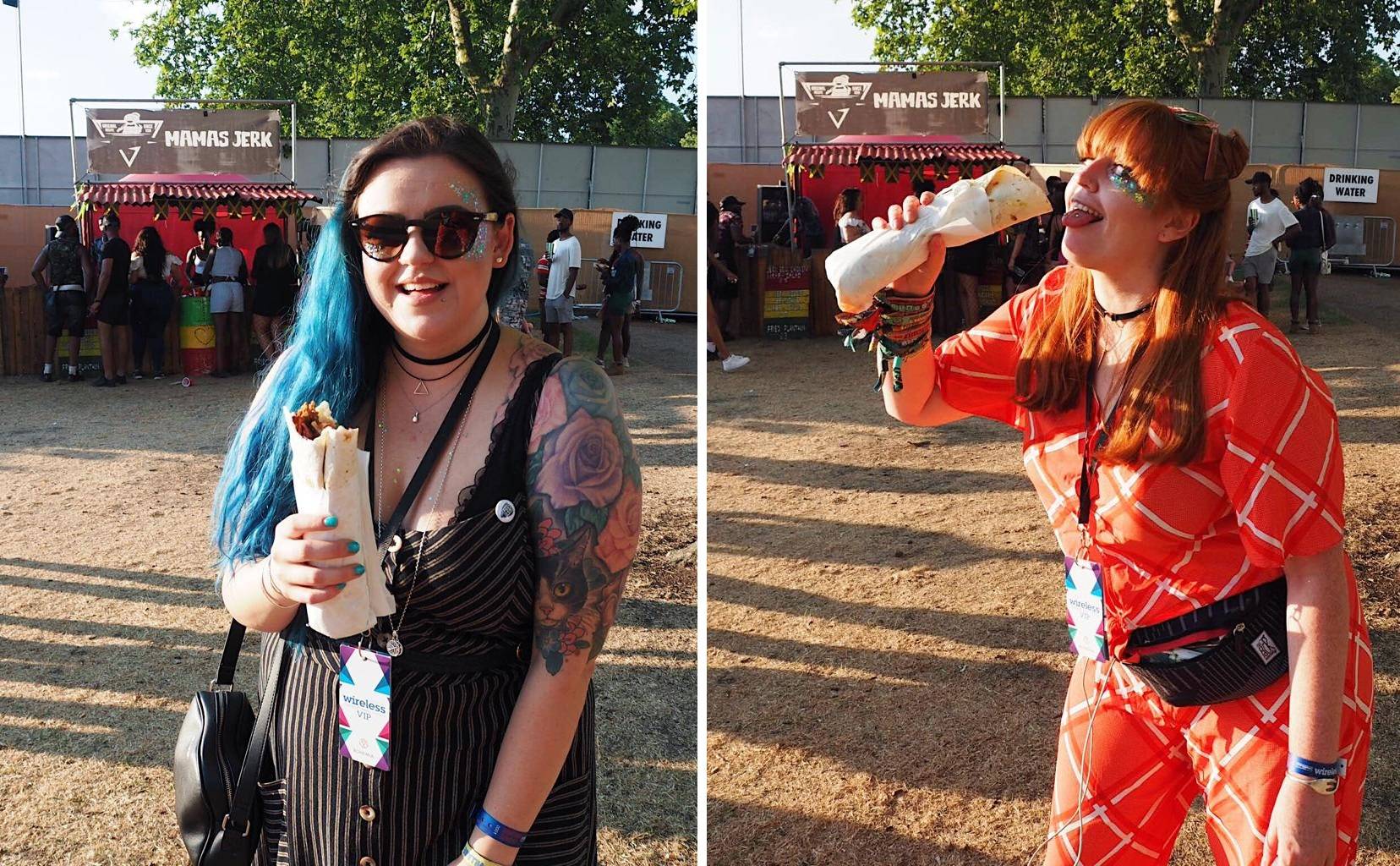 How was my first Wireless Experience with Debenhams?
Overall it was such a fun day, not only for the live music, but also for the food, the fellow bloggers and the friendly Debenhams team too. I also feel pretty lucky I was one of a few thousand (okay more than a few… More like 50,000 or so) that were able to see Drake live in 2018 at a festival on English soil… I've never been a particularly huge Drake fan – however he does have some bops, and it was pretty cool to see him perform at a festival in a park in London whilst everyone completely lost it (even if he did only play for a v short amount of time)! The fact people were climbing trees (yes, plural people!) to get a better view was both impressive and terrifying… Spent the whole set (all 20 minutes of it – lol) on edge worried someone would fall! Check out the pics I took at the end of this post…
I'll end this by saying how completely spoilt we were by the awesome Debenhams team and I feel very lucky to have been invited along. Hopefully I'll get the chance to collaborate with them again in the future!
Lx
ps. make sure you check out the other bloggers that went along by clicking their names below!
Jessi of Where's My Tent – who is one of my close pals that I've known for many years! We've spent a lot of time with her over the past few summers and sure I will for summers to come
Lucy of AbsolutelyLucy – who travels a bunch – very jealous of her adventures and colourful instagram feed.
Giulia F Smith – who is super sweet and blogs about her life in London, relationships & travel.
Noelle of ByNoelle – who is really friendly and originally from Sweden – she blogs about lifestyle and travel.
Richael of Shell La Belle – who is an Irish sweetheart, that I've had the pleasure of meeting again since who covers lifestyle and fashion on her blog.
Martha of MarthaDahhling –  who is a fabulous lifestyle blogger and focuses on fashion, food and travel.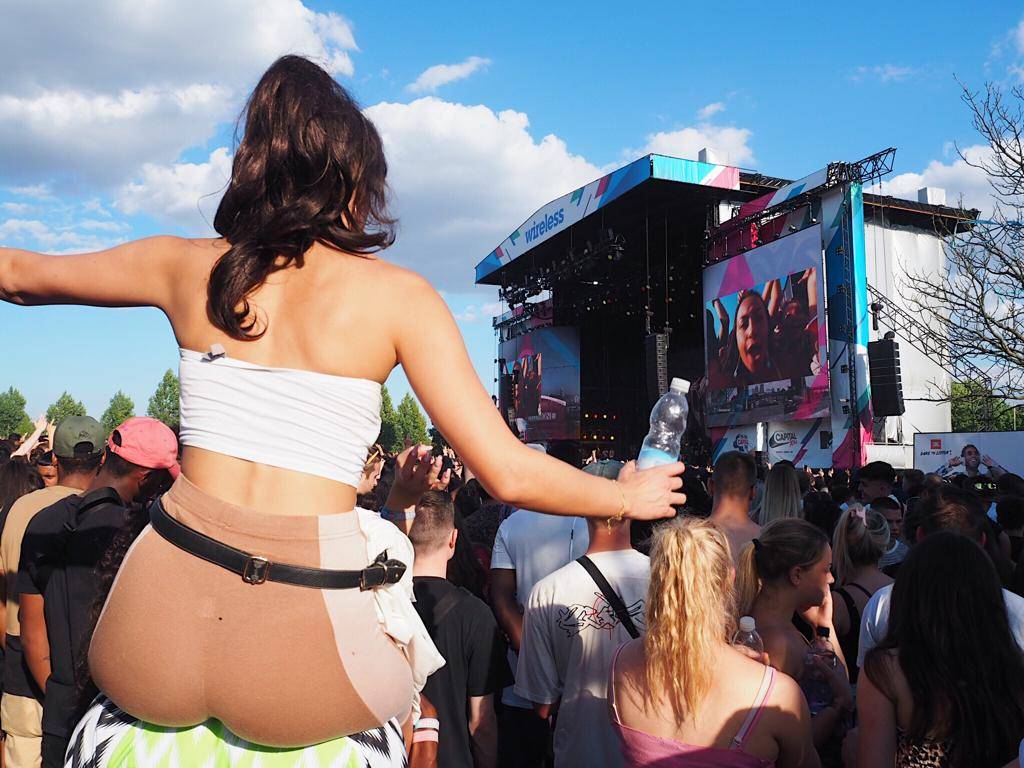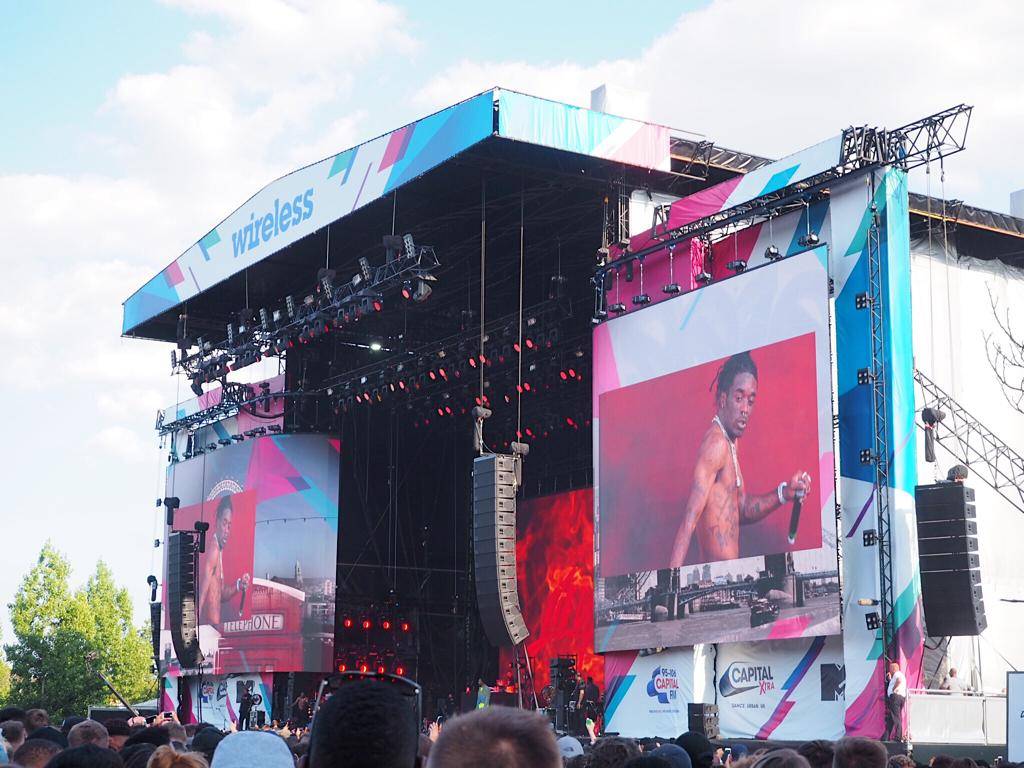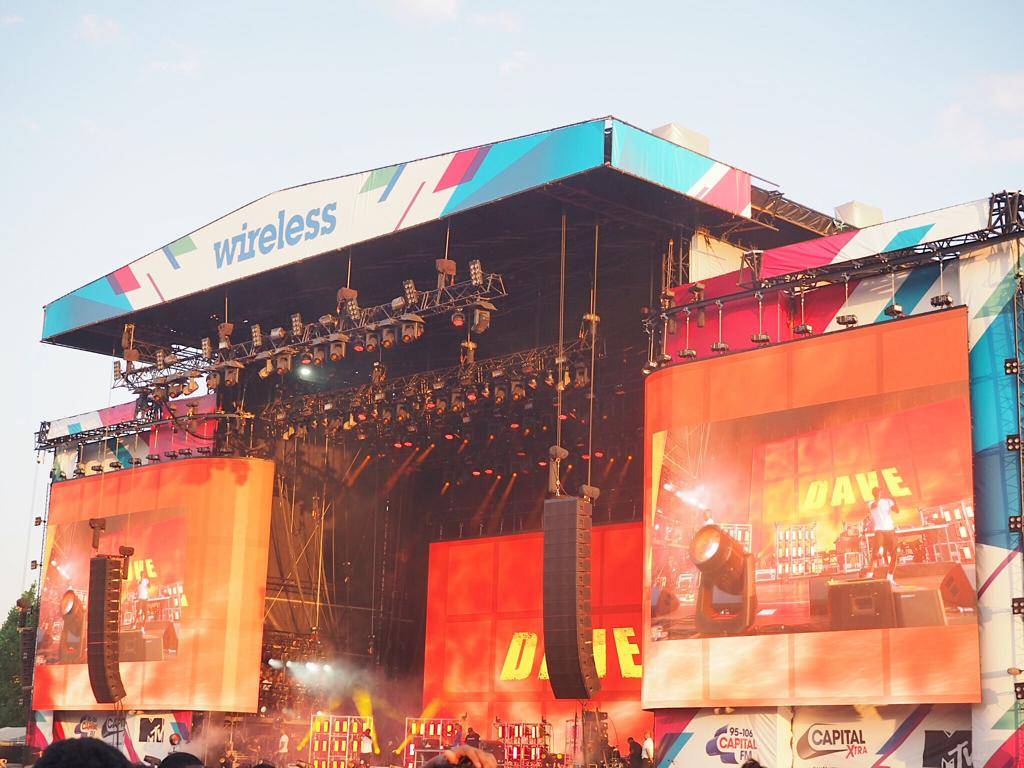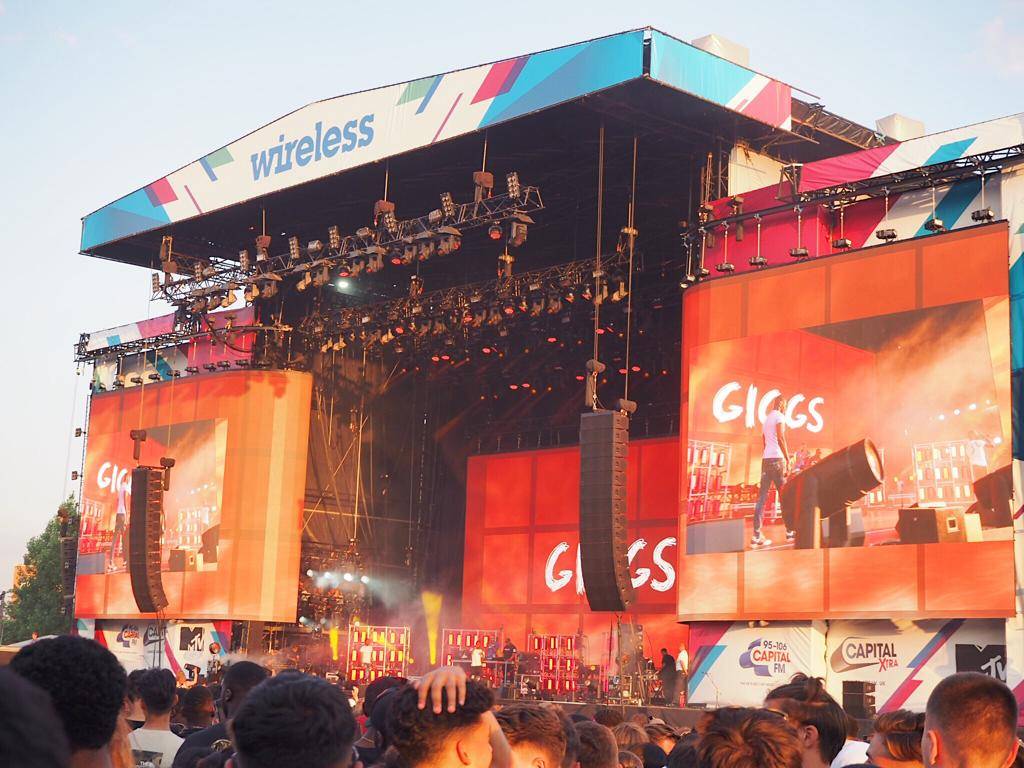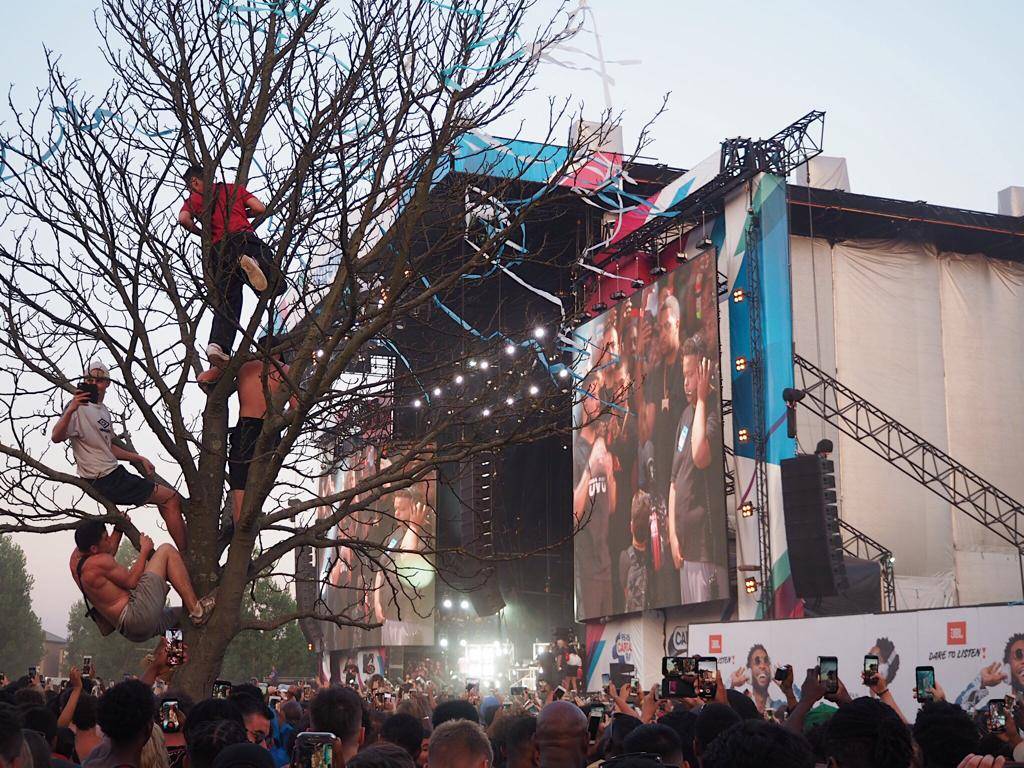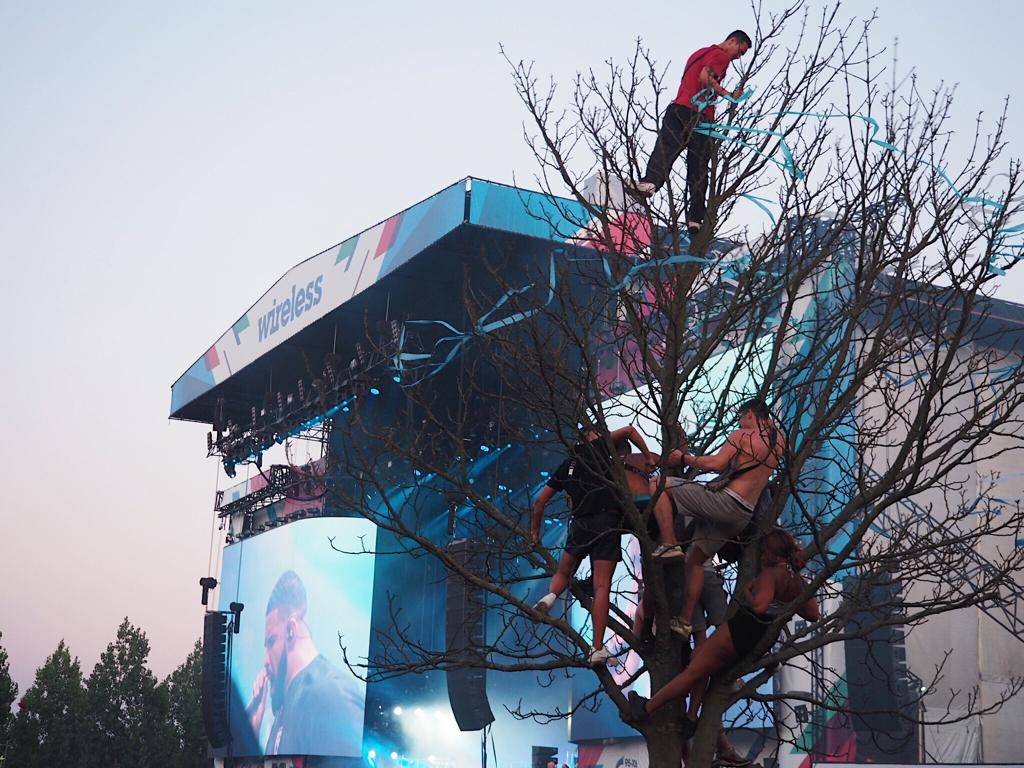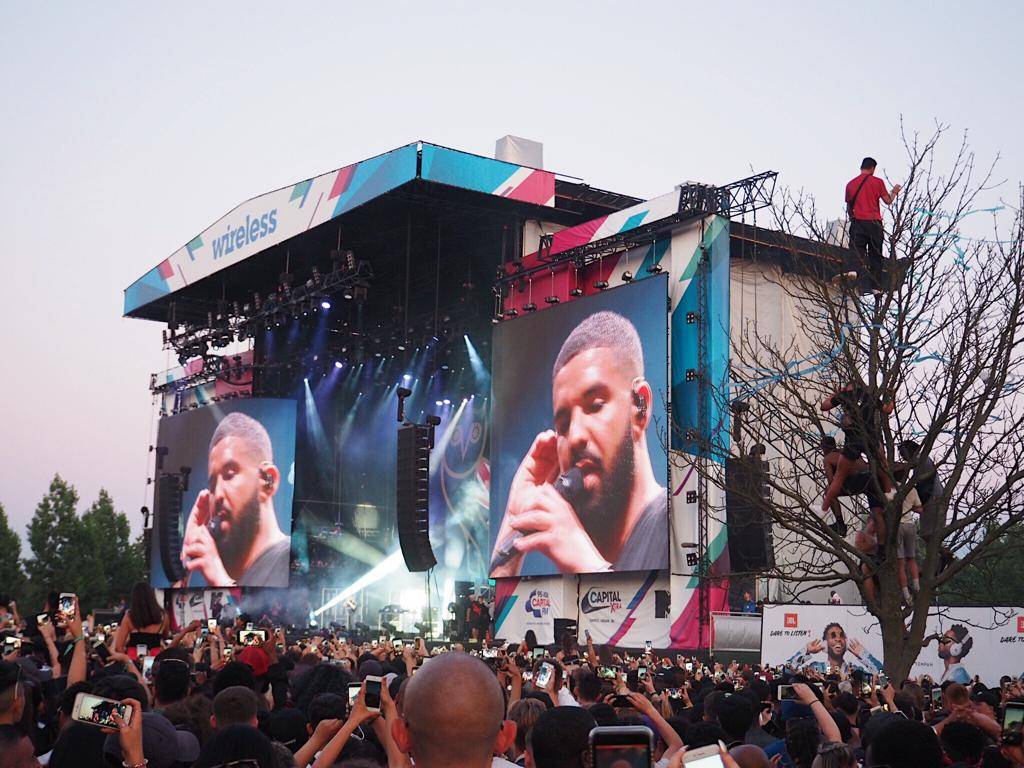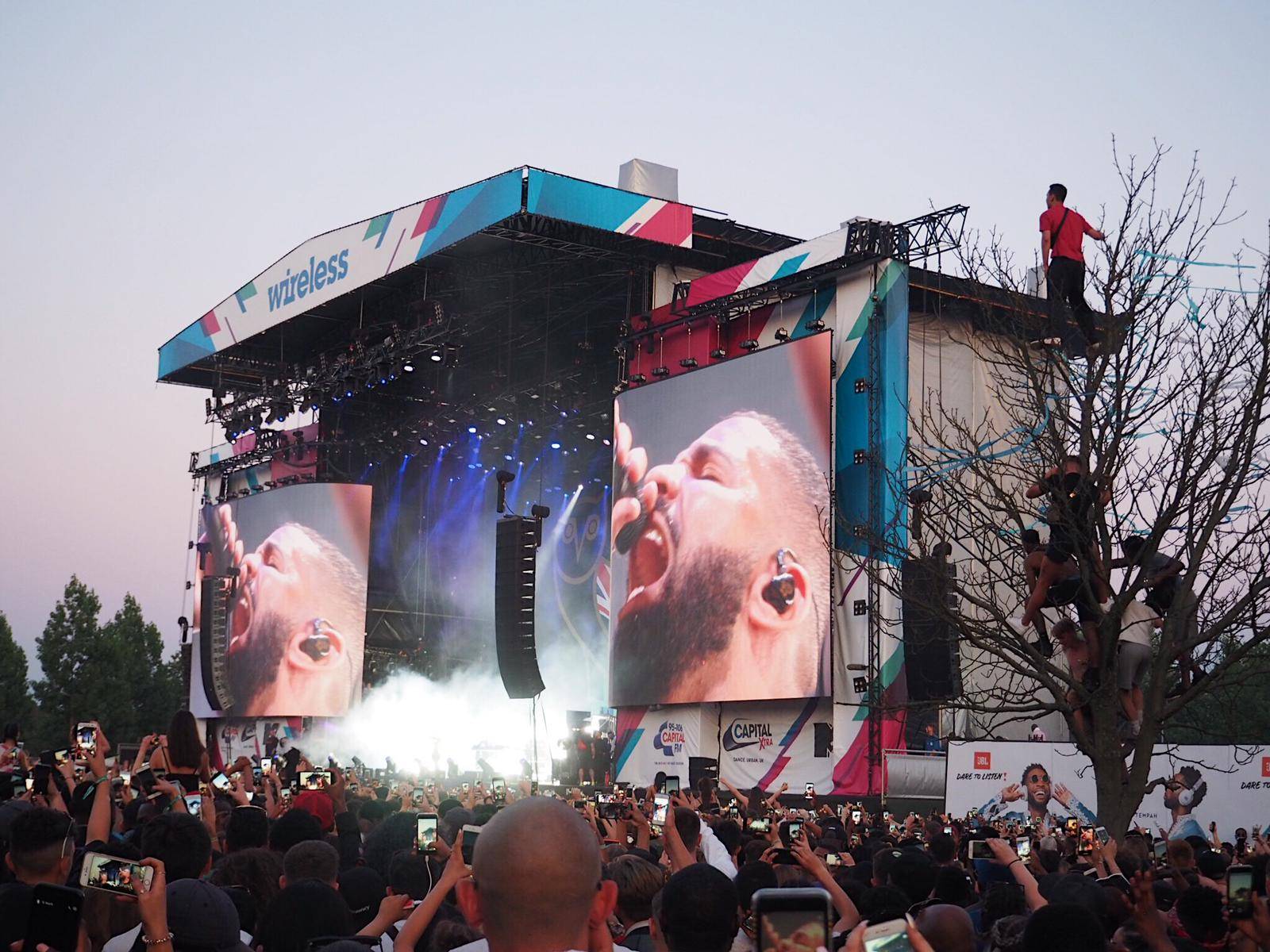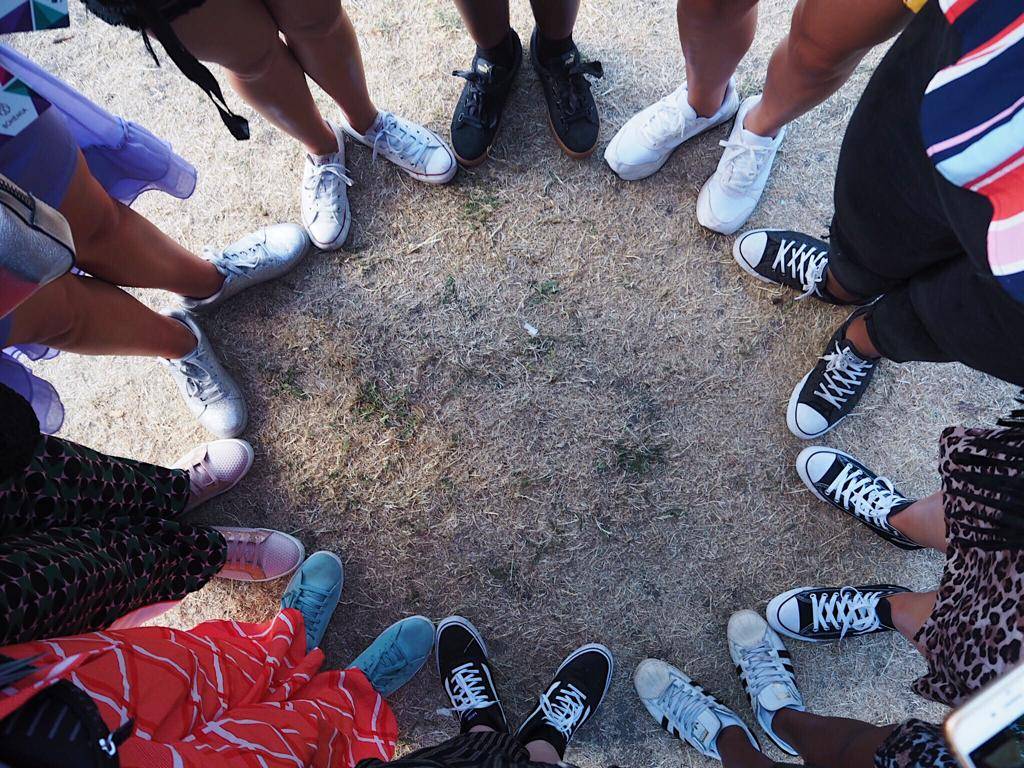 If you enjoyed this, check out my 'FESTIVAL' tab for more!