Somehow it's already June and festival season has begun. On Friday I'm off to Download 2017, in Donington Park (East Midlands), to have a day frolicking in the (hopefully not too muddy) field and listening to rock/metal music.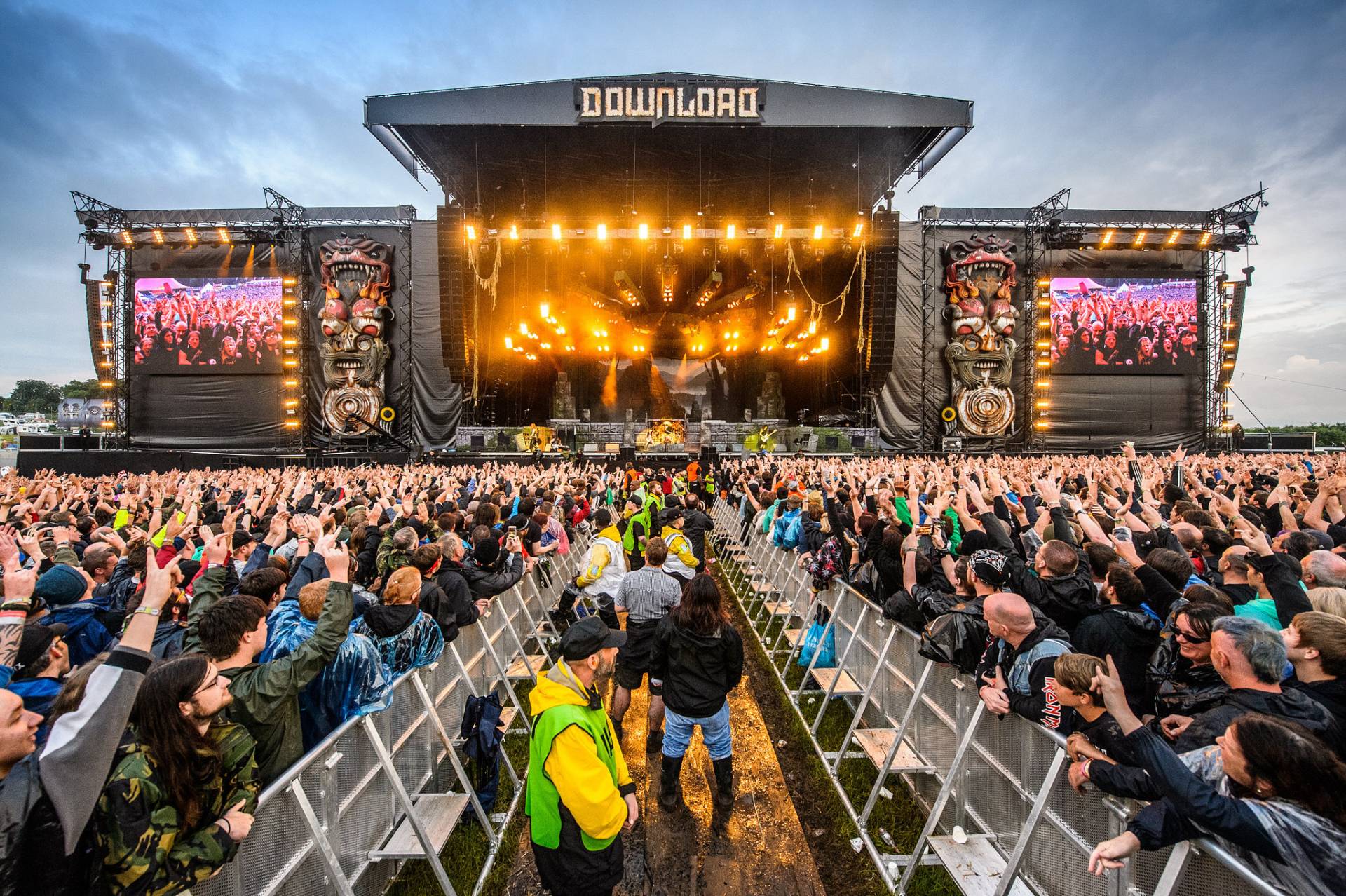 Download 2017 will be my first year going to the festival and I'm pretty excited. I've heard so many good things about the people, music, and festival atmosphere as a whole, I think it's going to be great fun… Also quite nice easing myself into it with just the one day for my first time.
The Download 2017 line-up is pretty impressive across the weekend, but the two bands playing on Friday that I am most excited for, are:
YONAKA (Dogtooth Stage @ 4.20pm) – who I work with at my job (check 'em out). Seeing them play at a festival of this size is going to be absolutely amazing!
System of a Down (Main Stage @ 9.10pm) – seeing Prison Song and Chop Suey live is going to be all kinds of awesome!
DOWNLOAD 2017 – WHAT CAN I EXPECT?
As something  a little different for this blog post, I thought I would enlist the help of the blogger community, who, like me, also bloody love a festival. I figured it's all very well me retelling what I've heard from others, or looking at pictures of previous years to see what it's like. I thought getting the inside scoop from those that have been before and loved it would be a little more interesting. Make sure you click on each of the links to check out their blogs!
1. Make sure you see some bands you've never heard of before and not the same old bands you see time and time again. I'm always discovering awesome new bands which I have later fallen in love with due to Download Festival. – Rhian: www.rhianwestbury.co.uk
2. Download isn't like some other festivals, it's one where people really care about the music and the community, over fashion and social media. Take it old school, wear what is comfortable and lose yourself to the music! You'll make friends for life! – Kariss: www.shystrangemanic.com
3. DROWNLOAD! Be ready for wet. But unlike other festivals, nobody cares and you make friends everywhere. None of this "festival fashion" malarkey and glitter, here. – Kaye: www.lifeandstylesofklf.co.uk
4. Check out The LaFontaines if you get a chance – they're amazing! Oh and the SG ballroom blitz and the NXT wrestling will be super fun! Everyone is very friendly, but it tends to get a bit muddy hence earning the nickname 'Drownload'. There's plenty of fun things to do in the main village, when I went there was an oxygen bar, fairground and tattoo studio! It's an experience you'll never forget and you'll definitely make friends for life. It almost feels like going home. – Sky: www.skyphoenixrayne.wordpress.com
5. Scope out which bands are on your must see list and then use the rest of your time to discover some new music in between them playing. Also keep yourself hydrated! – Carla: www.rtoatsblog.com
6. Download is like home for me. It's unlike any other UK festival I've ever been to. Be prepared to get very muddy and wet but also take sun cream just in case! There's not a lot of shade when the sun does show up. Also don't just stay at the main/second stage there are some great bands on the smaller stages too! – Ky:
www.snapshotsandadventures.com
7. Bring good wellies/walking boots, bumbags are the best for not losing your stuff in moshpits, and if you're seeing a band on the second stage straight after a band on the main stage, it can feel a bit like a stampede! Go around "the long way" it's a lot quicker! People at download are so so friendly, make friends with the people camping around you, partly for security (they may spot someone going in your tent that's not you) but mainly for awesome evening campsite parties! Don your band tees and have the best time! – Jessi: www.wheresmytent.com
8. Look out for the old school bands, as they'll always put on the best show. Sum41 and Good Charlotte are there this year, right?! If they're trying to make a comeback then they tend to go all out (and it also gives you an excuse to dig out the hoodie from when you were like 13. – Bex: www.retroent.com
9. Download is a big ol' community, so take advantage of everything that goes on beyond the bands. If you're camping the village is packed with entertainment on the Wednesday and Thursday, and on festival days once the bands finish. – Milly: www.mini-adventures.com
10. Don't be shy, try a she-wee which will save time queuing for the stinky loos and get more time seeing bands. Also if they still do it, collect cups and exchange them for money, means you can afford the drinks! – Lilla: www.lillaloves.com
11. Leave all your expectations of download festival goers at home because they are the nicest bunch of people you'll meet. Make sure to get some sturdy boots there's soo much walking & wellies because my god does it get muddy. But all in all I would say just throw yourself into & enjoy as much as you can!! – Shelley: www.bybusby.co.uk
12. After going to Reading for many years, we went to Download and it was an entirely different vibe for all the right reasons! Yes it was wet and muddy (we lost 2 tents in the storms) but that is what it is all about! There is no other festival where we've been on the Waltzers listening to Rammstein. Can't wait till MiniMonkey is a little older. – Sinead: www.cheekimummy.com
There are still tickets available for each day + the whole weekend too, so if this sounds like something you fancy, get yourself a ticket and I'll see you in the field, cold cider in hand! Get your Download 2017 ticket here.
If you've been before or are going again this year, I would love to hear any more last minute words of advice to add to the above to ensure I have the best possible time… Comment on this blog post or tweet me @luisachristie!
All images thanks to Download Festival's press pack with photographers credited in the captions.