So here's a blog about the time that I rode inside a Killer Whale in the River Thames… Nope you're not reading that wrong. That is a real sentence I just wrote and it was just as bizarre and completely awesome as it sounds! The company 'Predator Adventures' has recently landed at Royal Victoria Docks in East London. It's the perfect activity for the adrenaline junkie that doesn't want to leave the capital, but wants to try something a little different.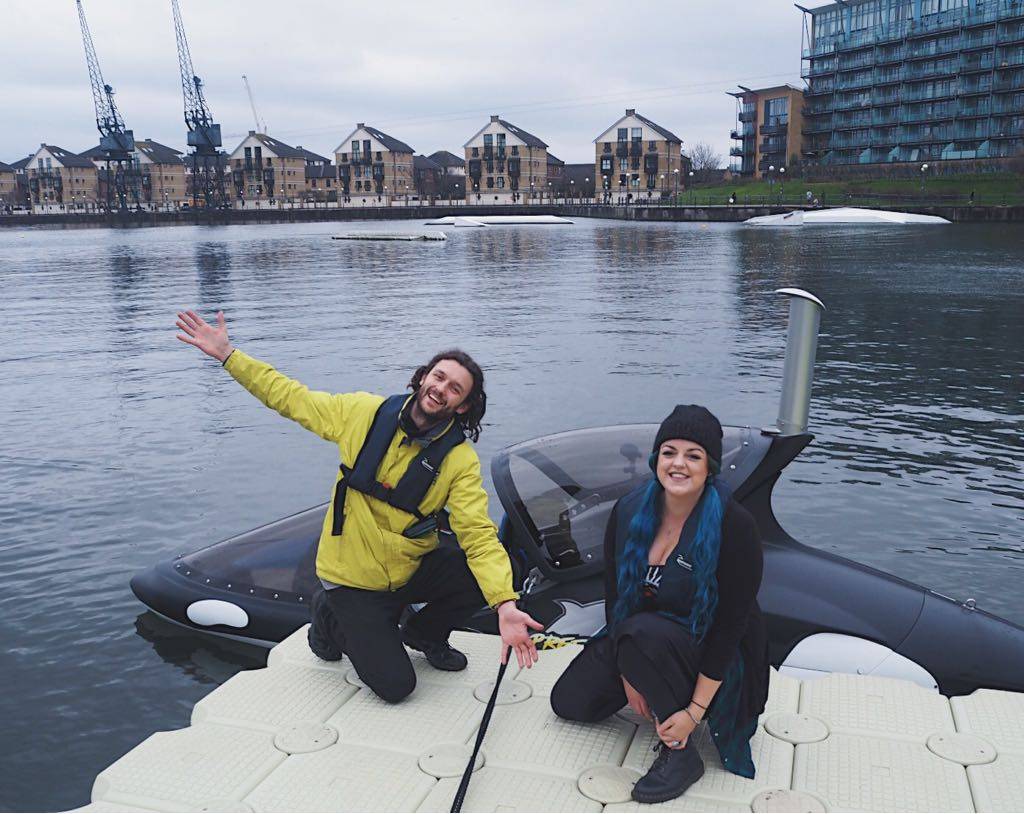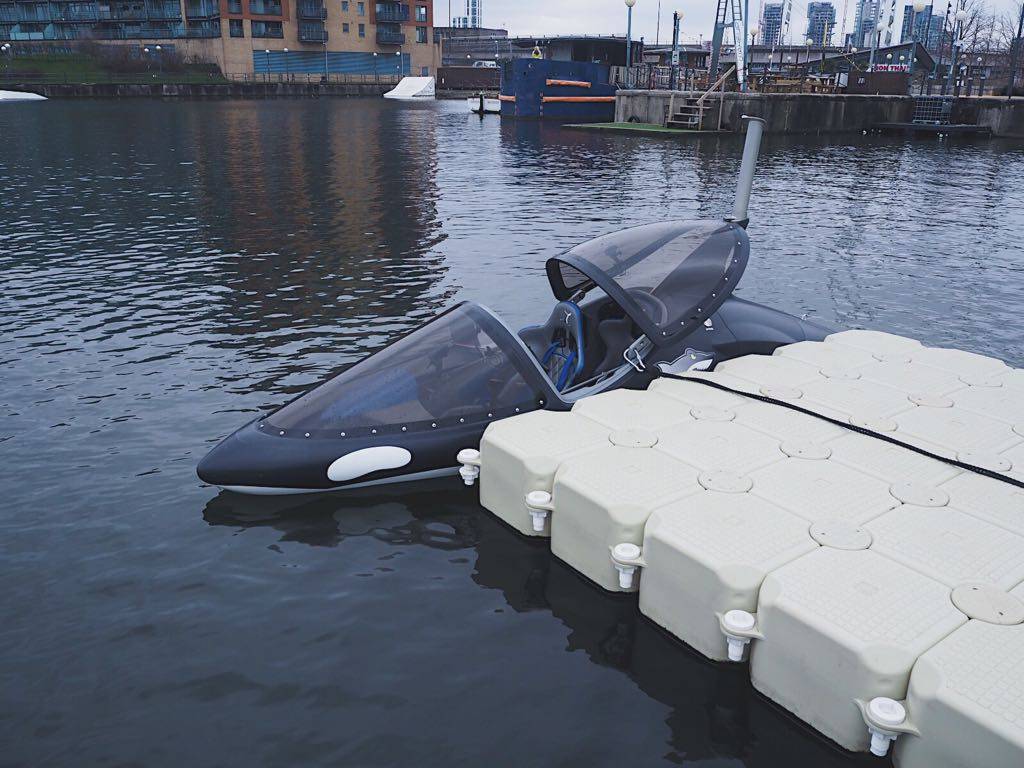 Somewhere between a whale, a submarine, a jet ski, and a fighter jet, is where you'll find the Killer Whale Seabreacher Watercraft. Designed in California by two friends, Seabreacher Watercrafts come in a range of animals, with Predator Adventures having the Killer Whale model. The machines combine the adrenaline rush of an extreme sport (top speeds 50mph above the water and 25mph under the water) but with the added fun of being able to go under the water (whilst staying dry)… Predator Adventures uses these wonderfully unique machines for their unusual water adventures in the River Thames (and you'll be pleased to hear the water was a lot cleaner, and greener than expected).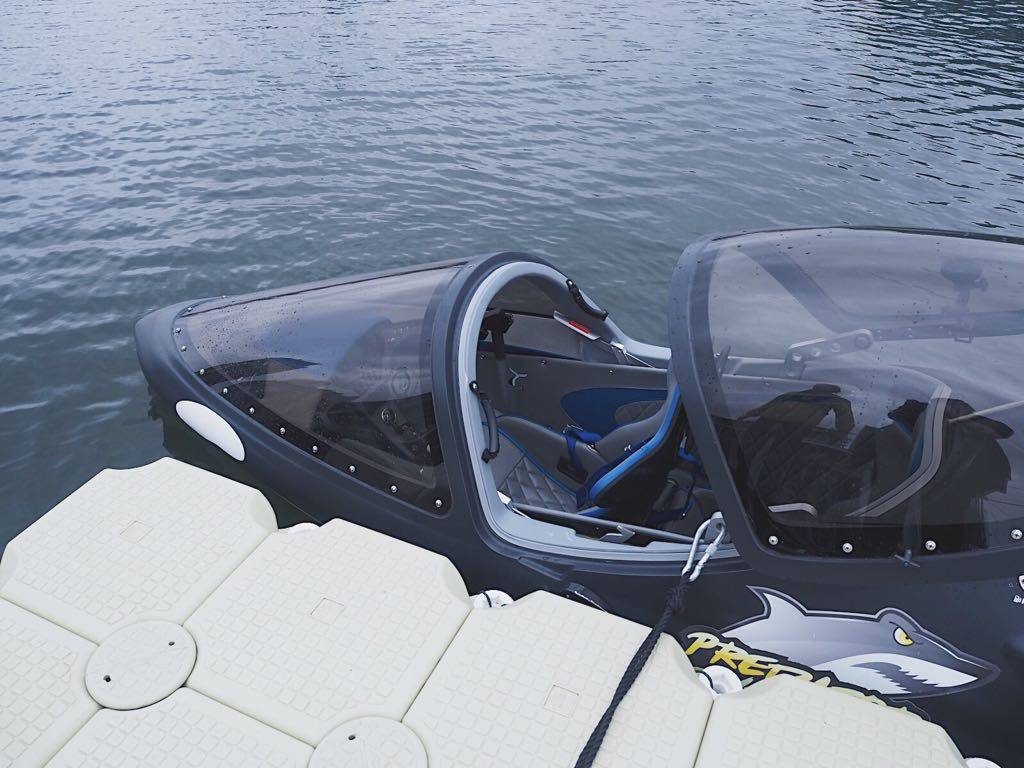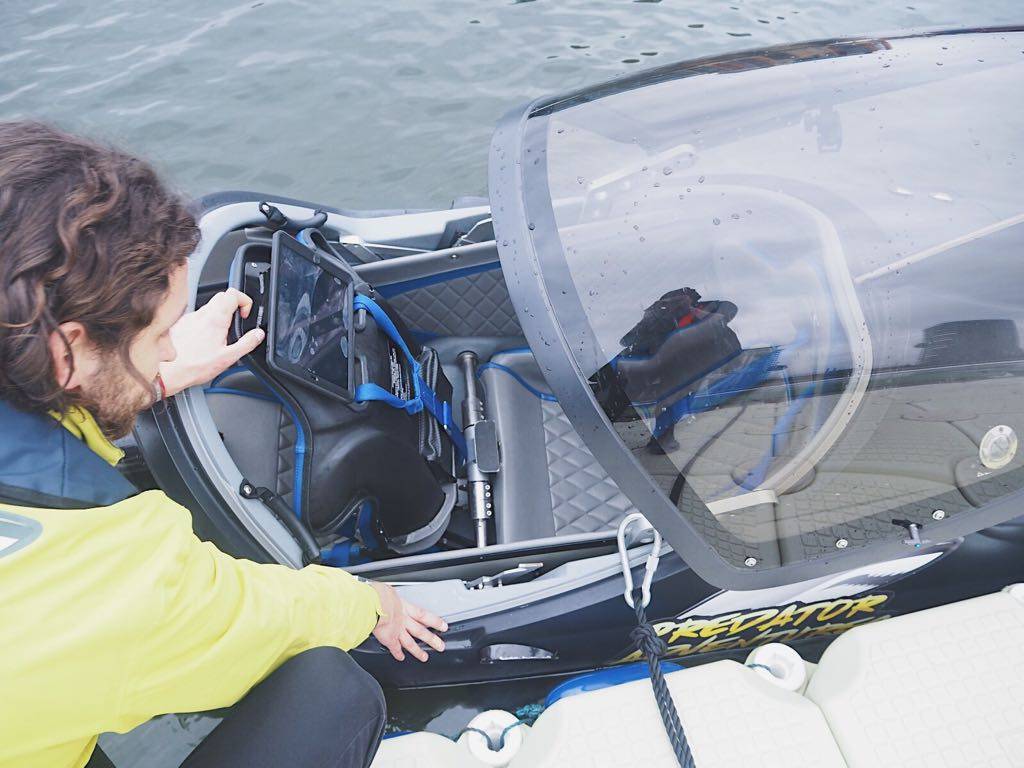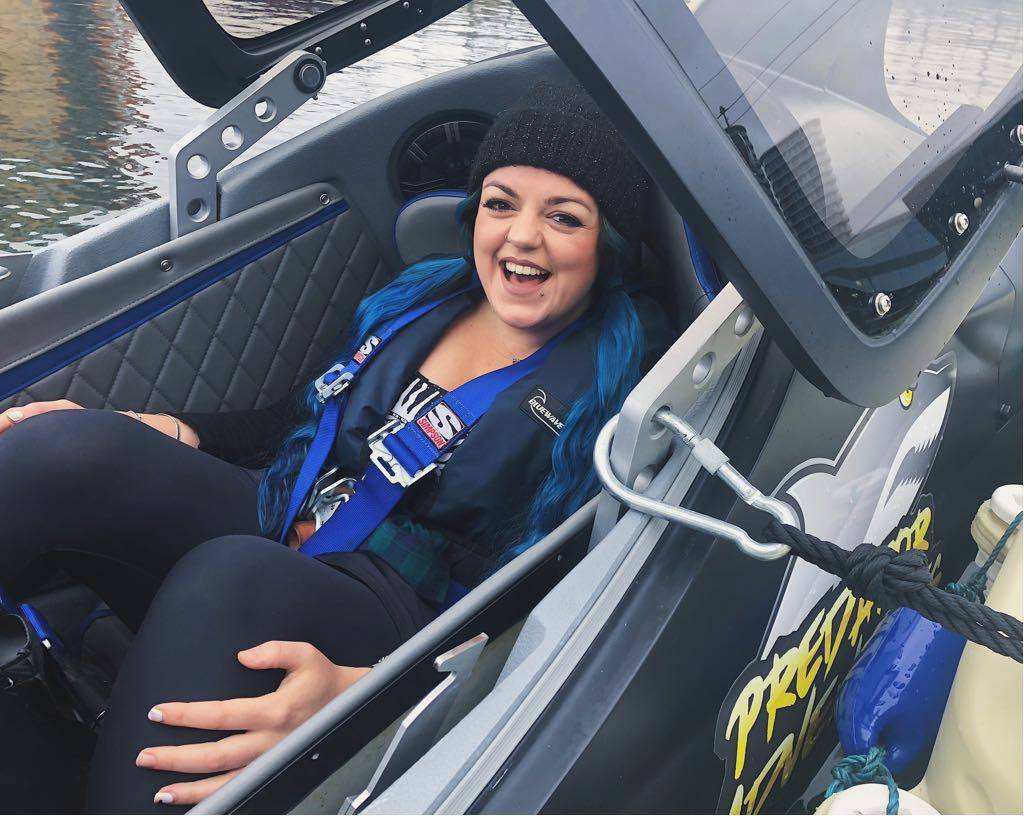 Now here are the cold, hard, facts for those of you that curious about what actually happens when you're inside the, er, whale…
– there's space for two people (driver and passenger)
– you have to wear a life jacket (duh)
– you will be strapped into your seat (similarly to on a rollercoaster)
– you will can dive up to 5 meters underwater
– you will jump out of the water (sometimes vertically) up to 18ft
– it has a 300HP engine (pretty powerful)
It's worth noting that although two people can fit inside the whale, someone from Predator Adventures will always be in the front as the driver, with the customer in the back seat as the passenger.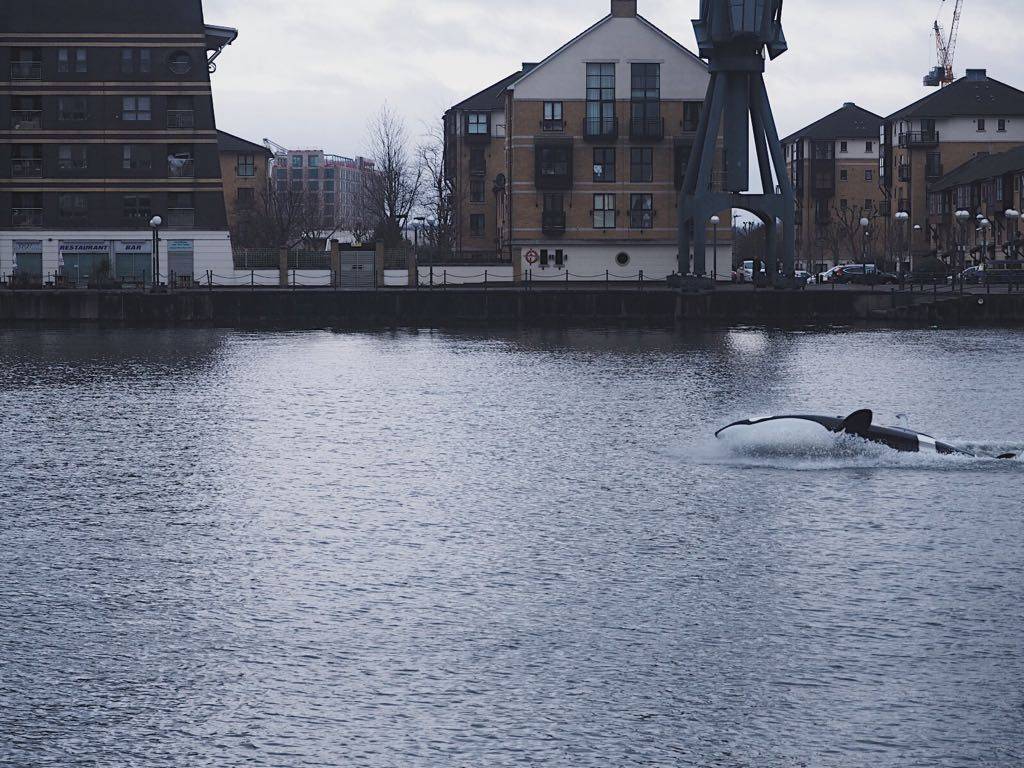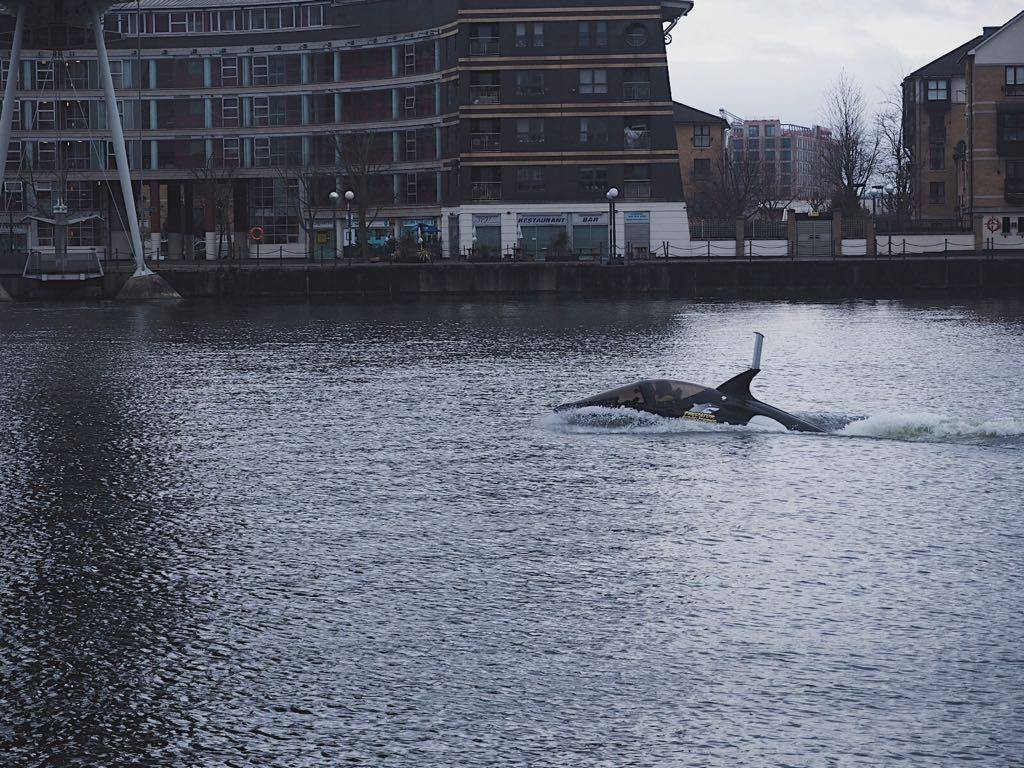 Rides start at £75 per person dependent on day/time, which I think is pretty reasonable. They're the only UK operator, and only the fifth in the whole world. It's not your few-times-a-month activity, it's certainly a treat or something for a special occasion. When I told my friends what I had been up to this particular Saturday, they all thought I was completely losing it. It's not until you hear a little more about it, and see some photos (and maybe even a video… scroll down) that it all starts to make sense. It's fun, exhilarating and my only qualm is that it felt like it was over too quickly. I can imagine having a go in crystal clear waters in exotic countries would be incredibly cool too, so that's another one to add to the bucket list. But in the meantime, for those of us in UK on a budget, but still wanting a treat – I reckon the Predator Adventure is the perfect thing to hit the spot! I also want to take this opportunity to say that the customer after me was a grandad who had been given the experience from his family for his 70th birthday – what a freakin' awesome gift!
Overall I had a fantastic time, Adam from Predator Adventures was really lovely too! It's possibly one of the most unique and fun things I've done since living in London!
For more information about Predator Adventures and to book your tickets, check out their website HERE!
p.s. if you're not local to, or visiting London anytime soon… There are also Seabreacher Watercraft experiences with other companies in different countries around the world, including: New Zealand (Queenstown), Mexico (Cancun), Holland (Rotterdam), and Dubai…
For now I'll leave you with some delightful unedited screenshots from my my GoPro that was inside the whale filming me. It's a gorgeous angle, and uses a fish eye lens, so please bear that in mind… The plan is to chop the 10 minute video up into something that lasts less than 2 mins and shows how much fun I was having. Would anyone watch that? Let me know in the comments/or over on twitter @luisachristie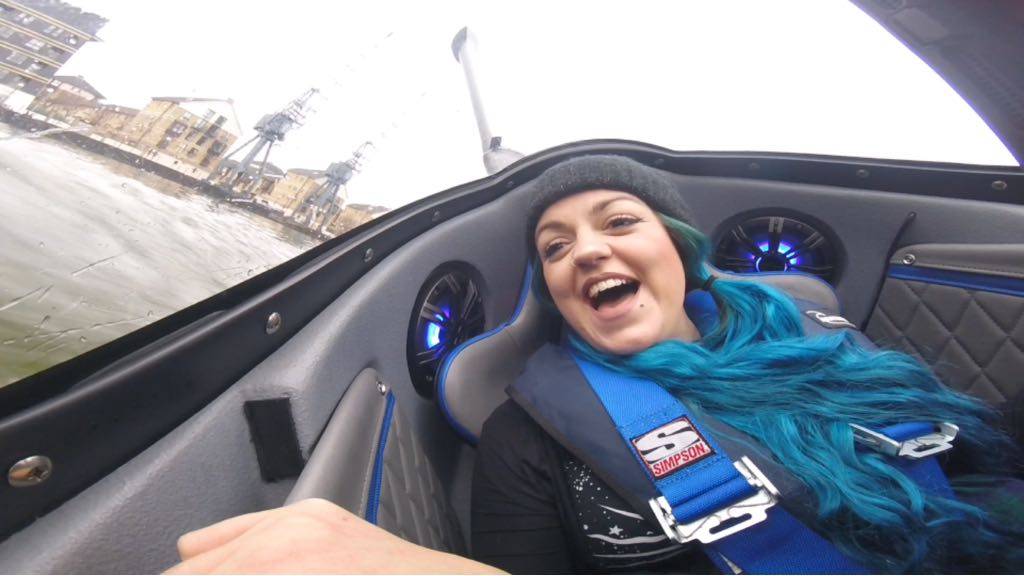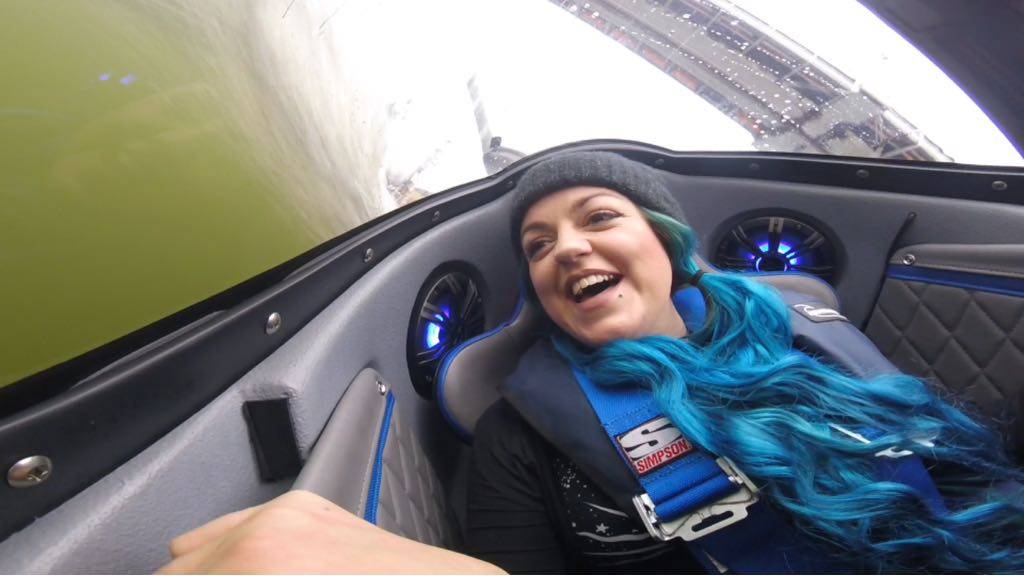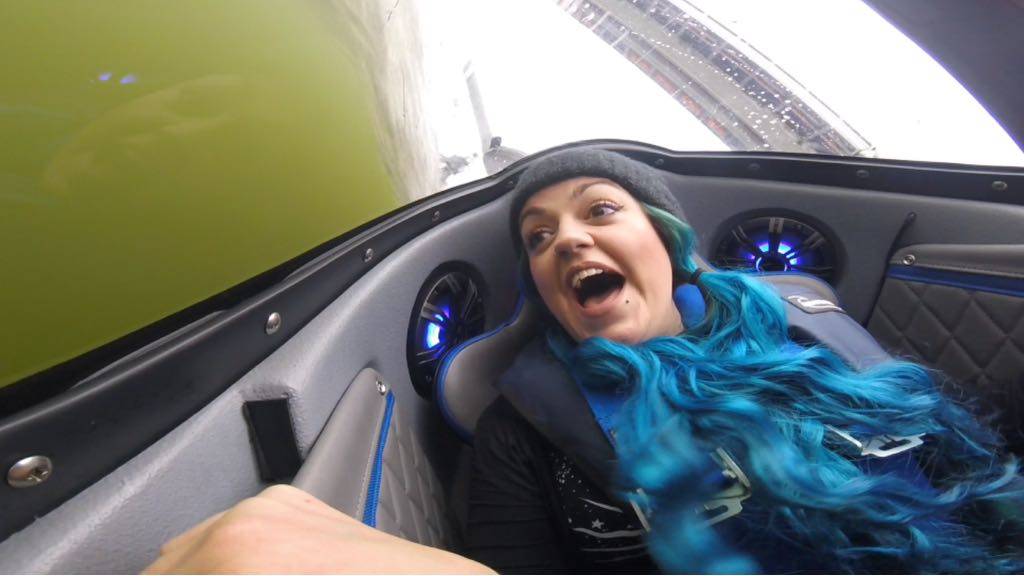 This activity was provided free of charge by Predator Adventures. However this review is an honest reflection of my experience.