As far as vegan options in London go, it can be quite hit or miss. However, one place that is always a HUGE hit for me is the incredible Purezza. Which is on Parkway, just 2 minutes walk from Camden Town Station
Purezza (which means Purity) first opened in Brighton in 2015 as the UK's first all vegan pizzeria. Since then they opened up shop in the bustling area of Camden in early 2018.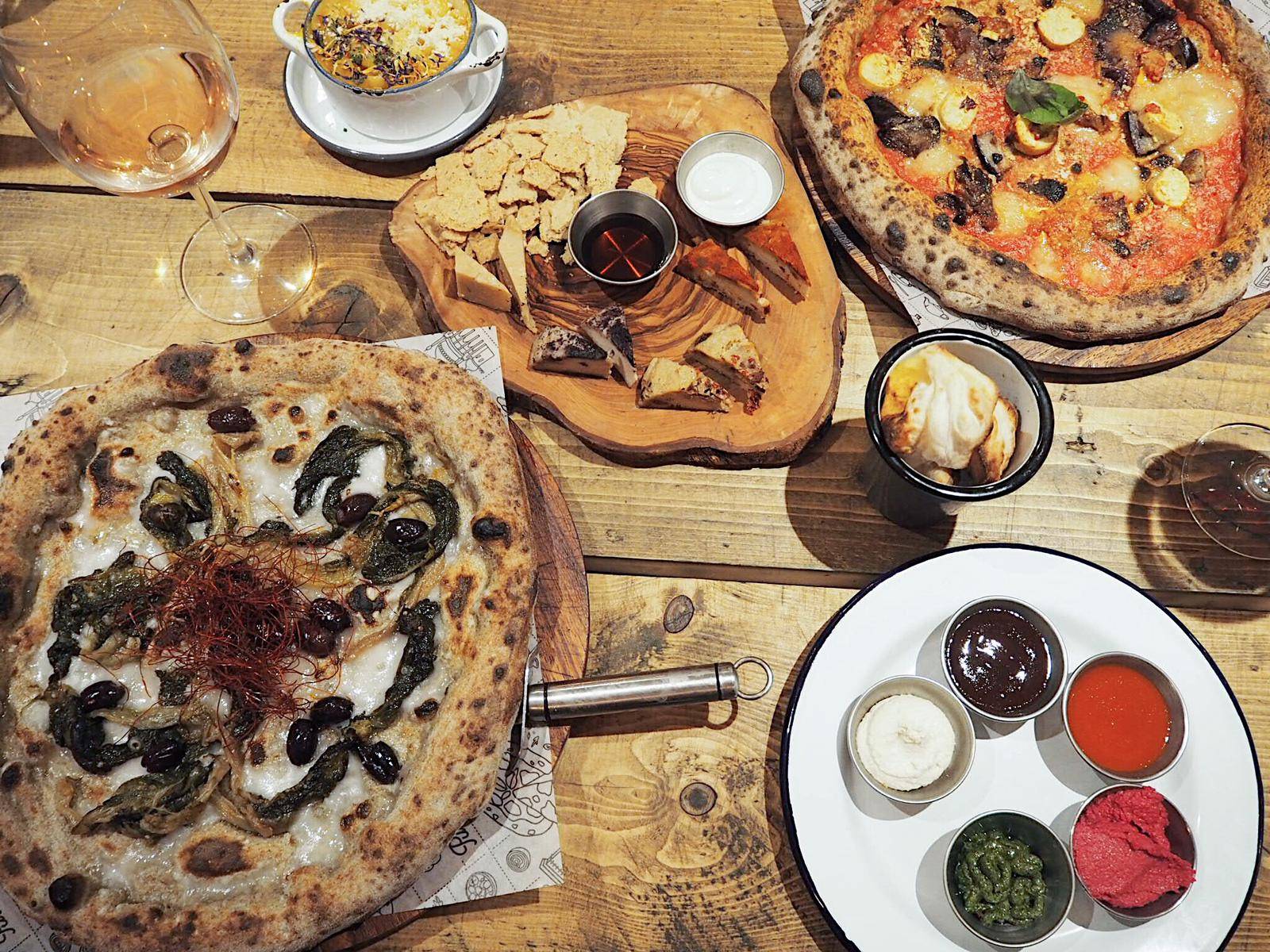 A Varied Menu
Since the London restaurant options I've been back numerous times, and it's not just the pizzas that keep myself and others coming back for more. Alongside a plethora of pizza options, their awesome menu includes: soft dough balls with a melty vegan cheese center, a gorgeous mac and cheese, homemade raw vegan cheese platter, flavoursome calzone, a delicious vegan lasagne, and a selection of dips for dunking your crust into… And that's without getting started on the deserts. The most unique of which being the Oreo Pizza.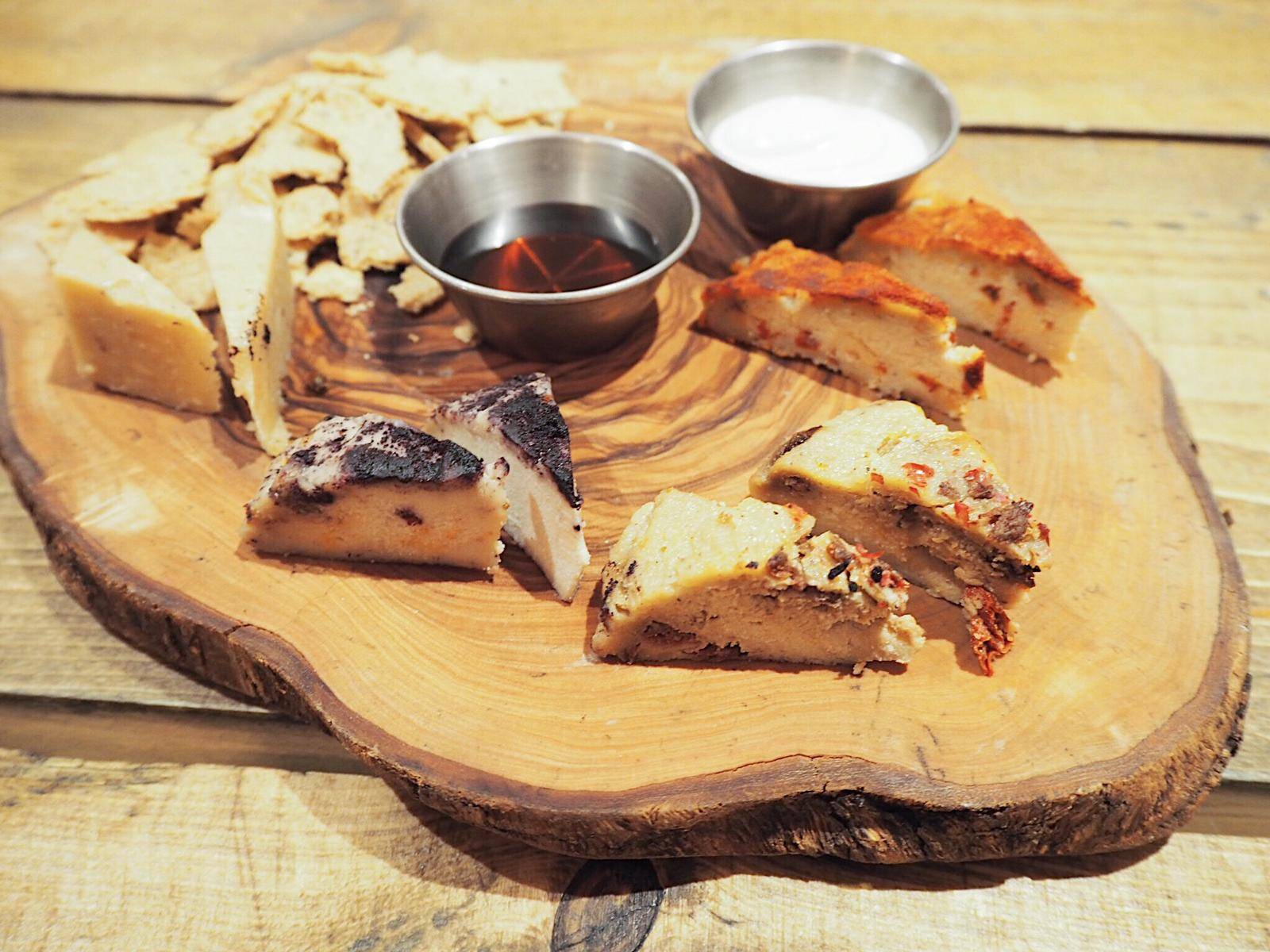 Homemade Ingredients
Rather than playing it safe and using a well known cheese brand to entice customers, Purezza have developed their very own homemade vegan cheese. Their mozzarella is made using Italian brown rice and honestly it's just as cheesy and melty as the real thing.
The pizza dough has been developed using a traditional family recipe over the years. It's freshly made, daily, using type 2 flour (healthier than double zero flour) and matured for 48 hours before being stretched and served. Alongside the standard base, there's two others available: hemp flour for a lighter and healthier option, as well as gluten free.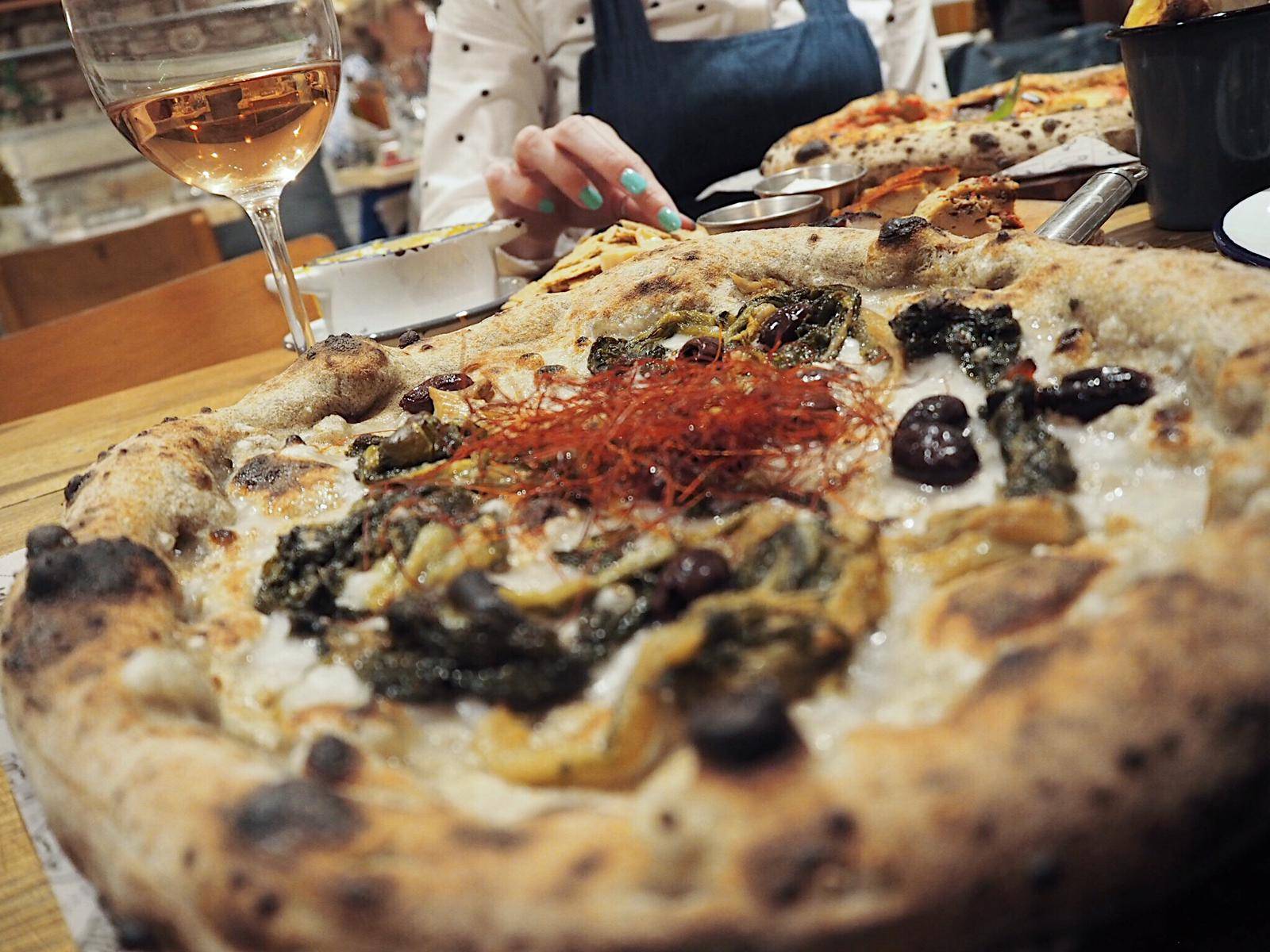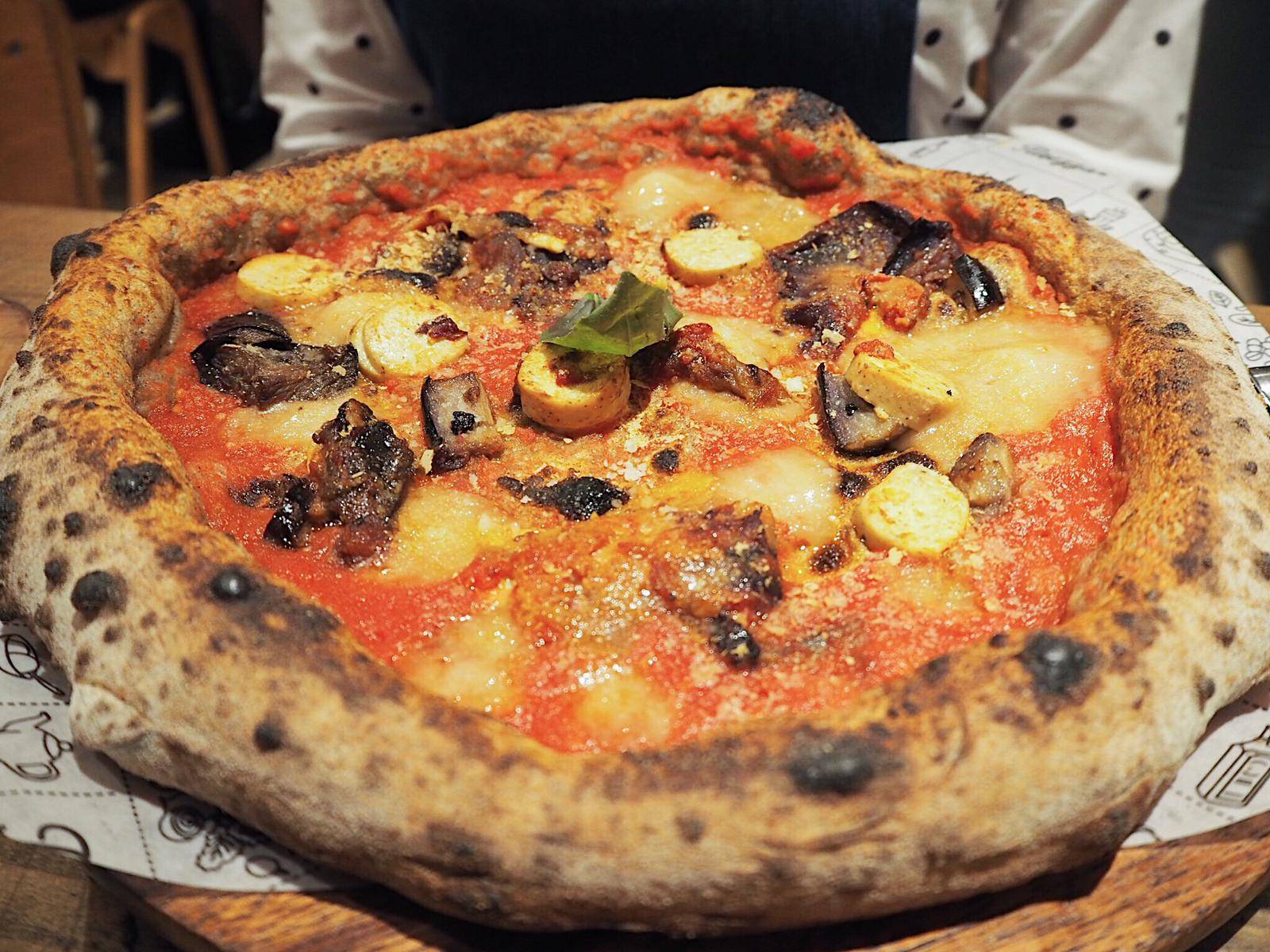 Much More Than Good Food
The staff are always friendly and welcoming, and I always feel so valued as a customer when I go. They're willing to help with orders, give personal suggestions and advice, and best of all, dogs are welcomed too… So if you're lucky you might see a furry friend or two on your visit.
They are plant pioneers, completely revolutionising Italian food options using entirely cruelty free ingredients. Their aim is to "make a plant based menu superior to the traditional alternatives". I definitely think they've succeeded and the menu is one for vegans and non-vegans alike. I can't help but sing their praises as a restaurant with great food, and a wonderful atmosphere.
Those are just some of the reasons why I think Purezza should be right at the top of your list of restaurants to try out if you're in Camden… They're also on deliveroo if you fancy having your food delivered to your door.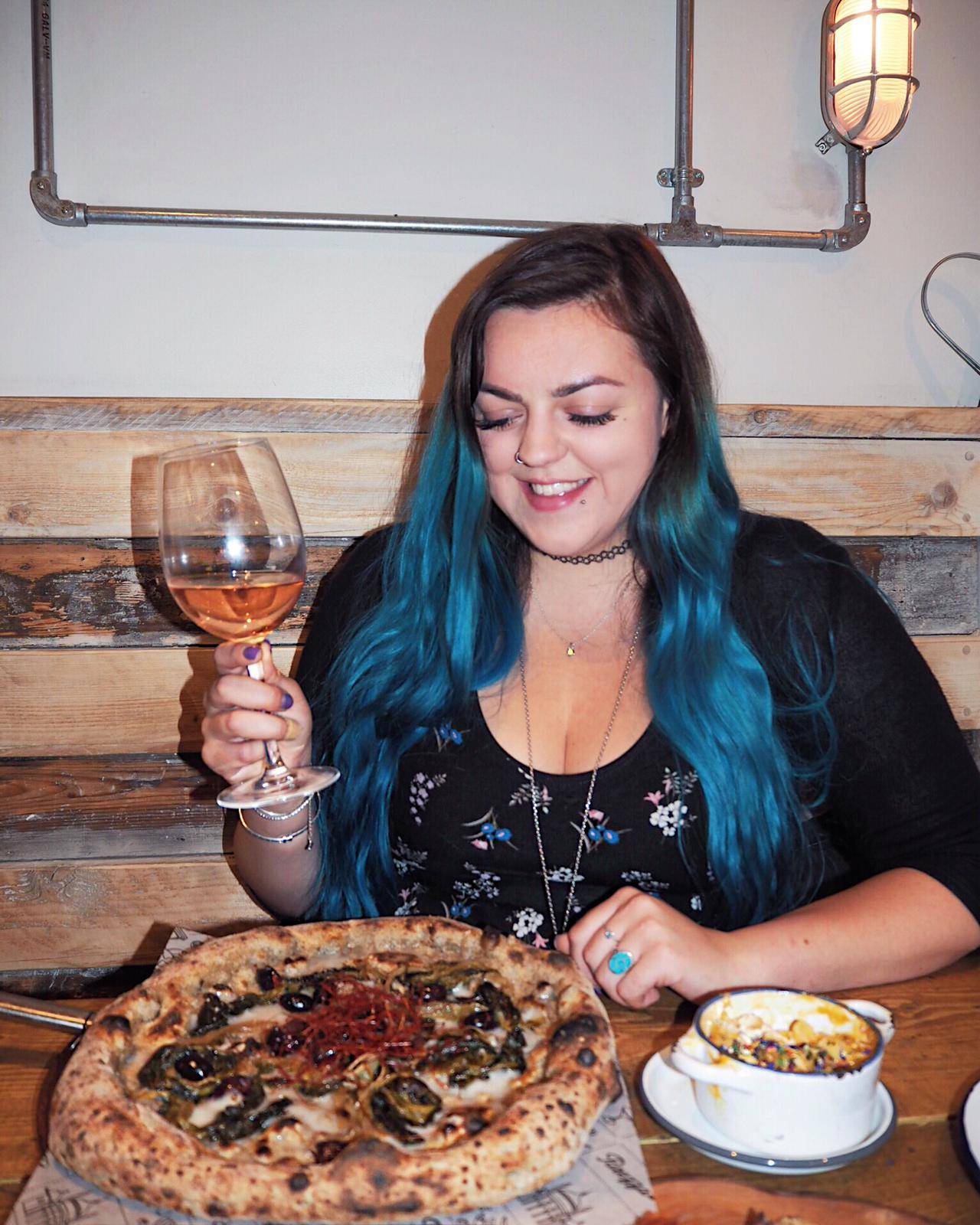 Thanks to Purezza for the food and Love Pop Ups London for organising the evening.