AD – the following is a paid partnership with Simply Be and contains affiliate links, however this has not affected my opinion of the clothing and this blog is an honest reflection of my thoughts & experience with the brand.
When it comes to festival fashion there really is no right way, or wrong way to do it. It can be quite daunting in the months leading up festival weekends, seeing people post their festival outfits on social media and worrying that you're not as prepared as them (this absolutely happens to me every year).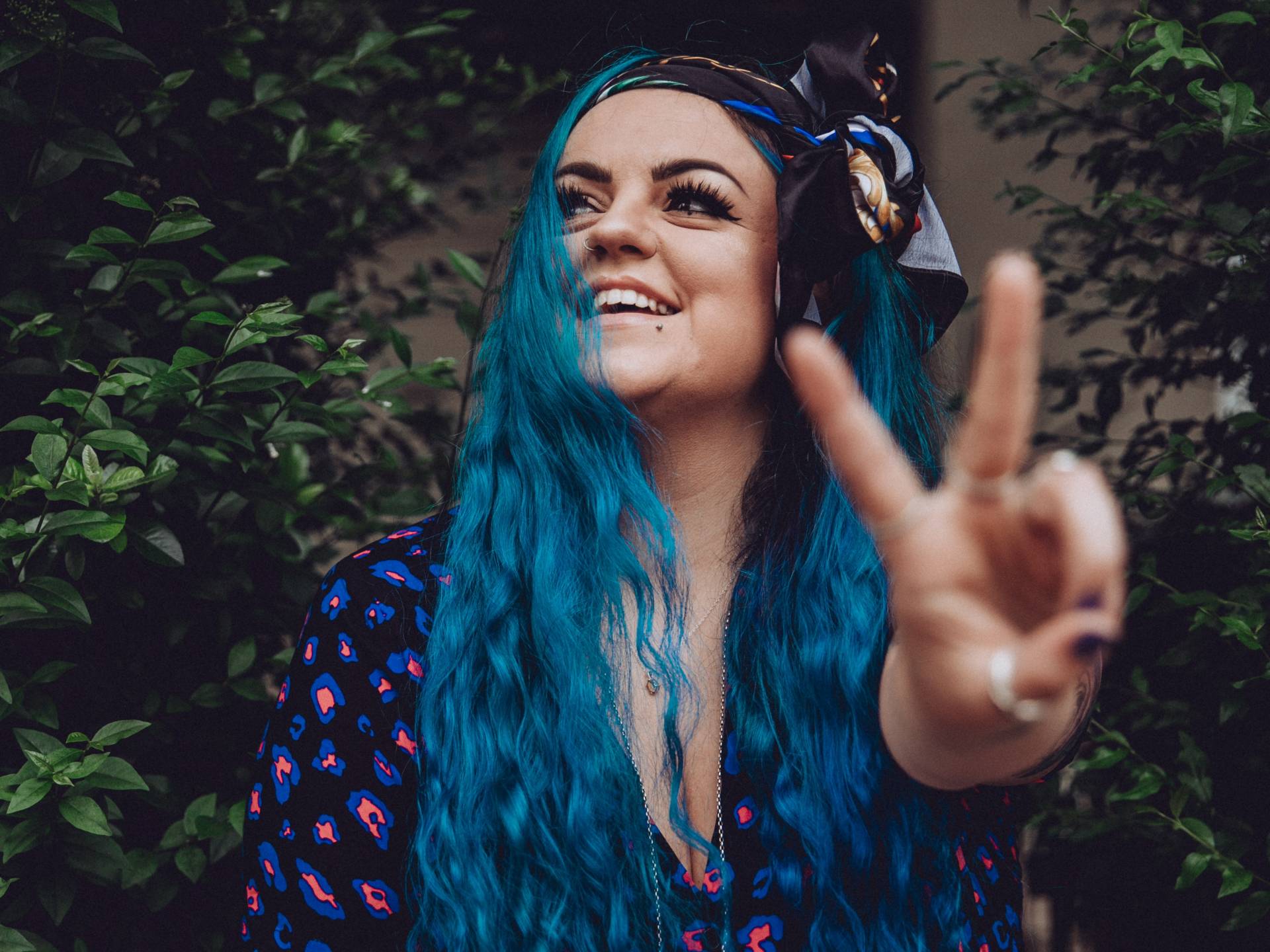 But I'm here to tell you that it doesn't have to be daunting, you can be as wild, loud and revealing as you want, or wear your favourite styles/cuts that you wear in "real life". The most important thing in my opinion, is to wear items you're comfortable in: for long days, no matter what the weather might be. For me I like a little comfort, mixed with colours, prints and a splash of glitter (I apologise for the lack of glitter in this post, you know when I am in the field I am usually covered)…
WHY SIMPLY BE?
Simply Be have always been a leading retailer for those with curves and I've seen them do incredible campaigns with a whole range of models and influencers. I was over the moon that they contacted me to help them show how easy it is to be festival ready with the plethora of options on their site – with sizes ranging from 12-32.
TIME TO GET FESTIVAL READY…
So let's do this, your 'inbetweenie' festie bestie is here with her current favourites to show you how easy it is to put together an outfit this festival season! Full disclosure: I range between a size 14 & 20 depending on the item/shape/material, and have labelled the sizes I'm wearing of each item in this post!
In this blog I've put together 3 festival friendly outfits: bright & alternative, cute & femme, aswell as a black focused (but also Spice Girls inspired) option. They all have one thing in common, something that's pretty big at the moment: ANIMAL PRINT!
OUTFIT 1: Bright & Alternative
Lime Leopard Cami Dress // Short Sleeve Mesh T-Shirt // Western Black Buckle Belt // Leopard Lace Up Boots Standard Fit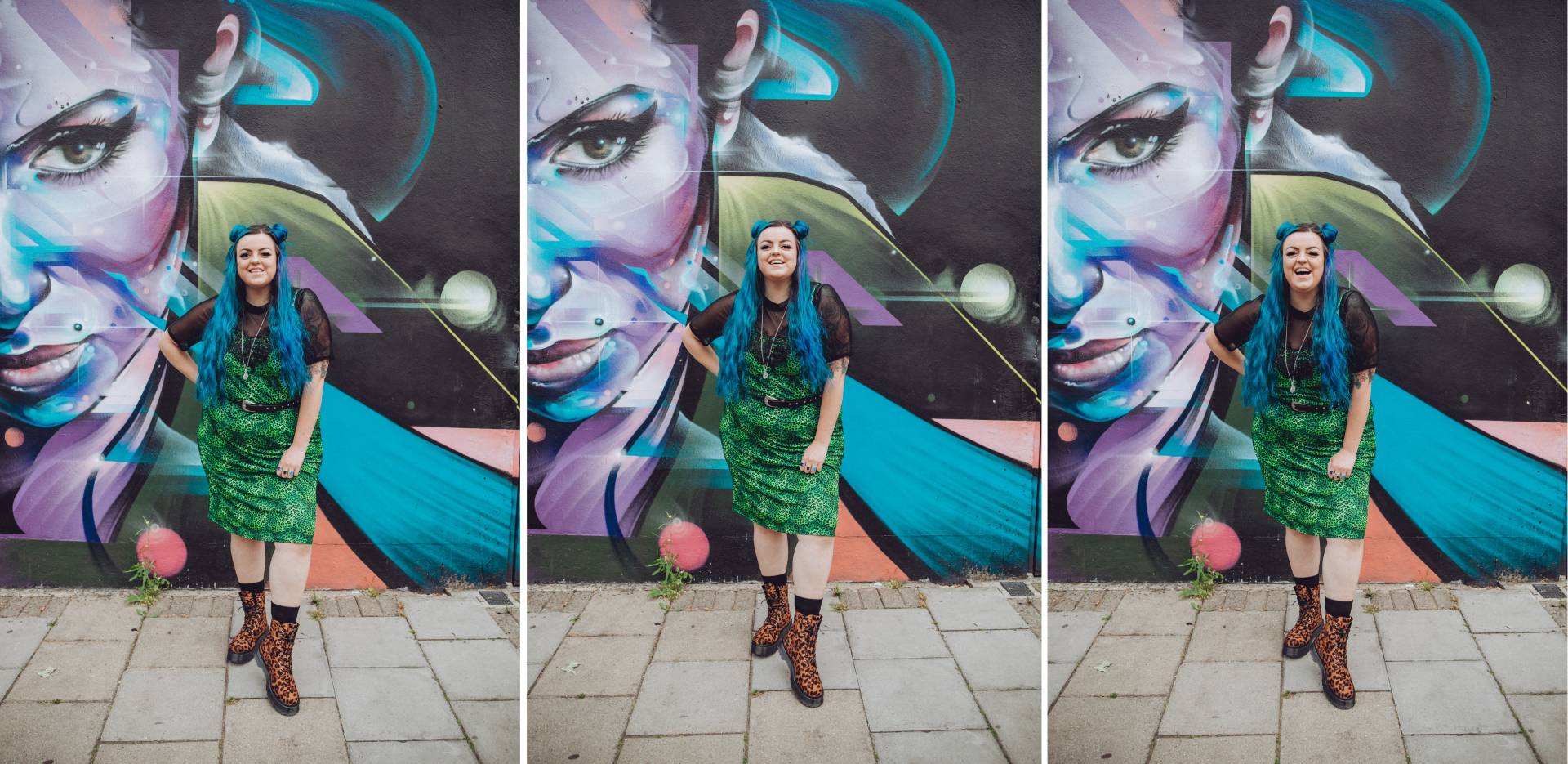 I usually exclusively stick to skater dressed because my tummy is an area of my body I'm a little self conscious about. However I could not resist this incredible statement dress when I saw it! Leopard print? Lime Green? Black Lace? Yes to all of the above. I'm wearing a size 20 here, which skimmed past my hips/tummy. I have quite an hourglass shape, so I cinched my waist in with a studded black belt (size 16/18)
I paired the dress with a short sleeve mesh tee underneath (size 18 – sizing down would have meant a slinkier fit), and a cute buckled belt. Both could easily be removed if the sun came out! And to complete the look: leopard print, chunky boots (size 6) for stomping around in.
Tip: wear this with a faux leather jacket for an edgy & alternative look (also to keep you warm on cooler days).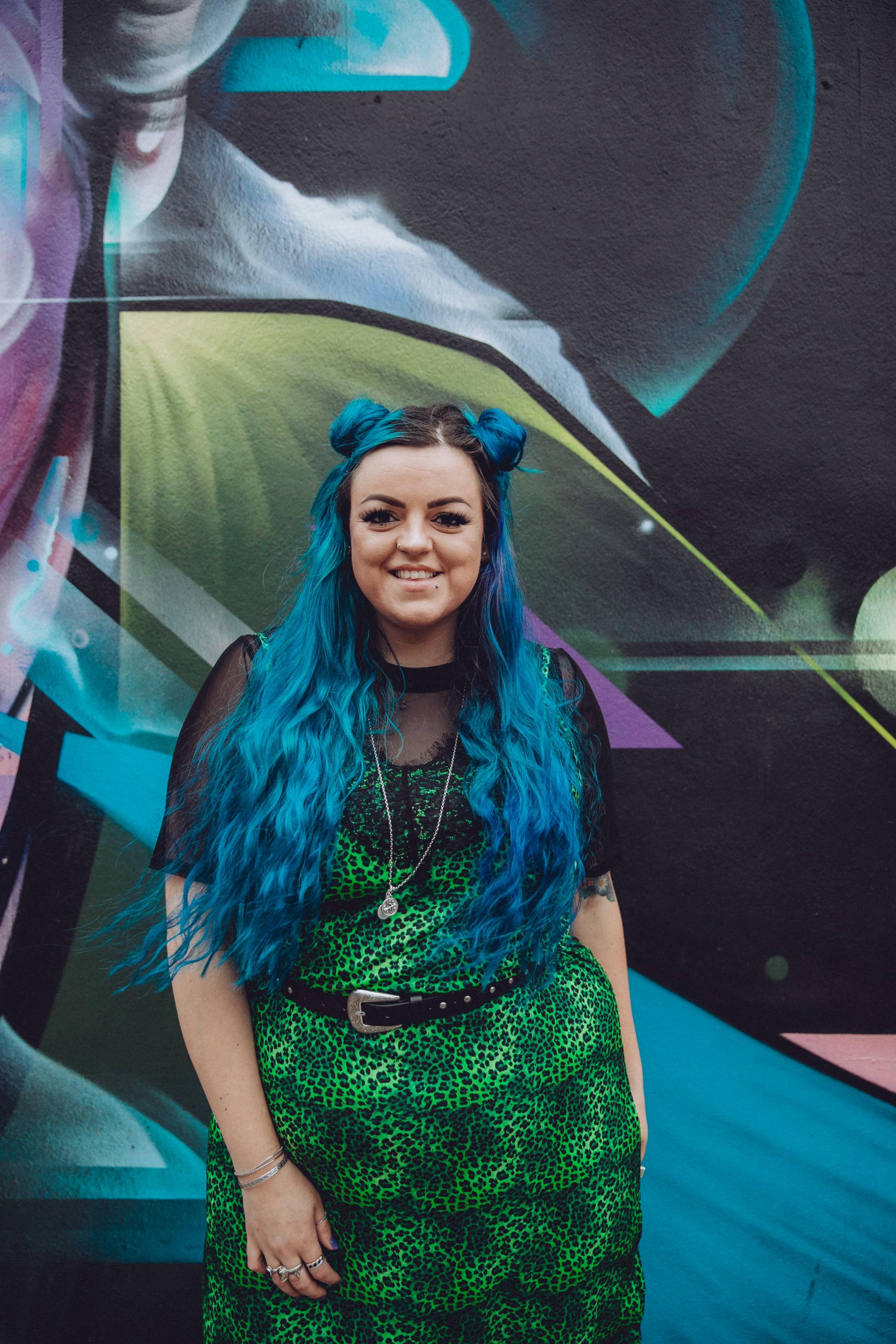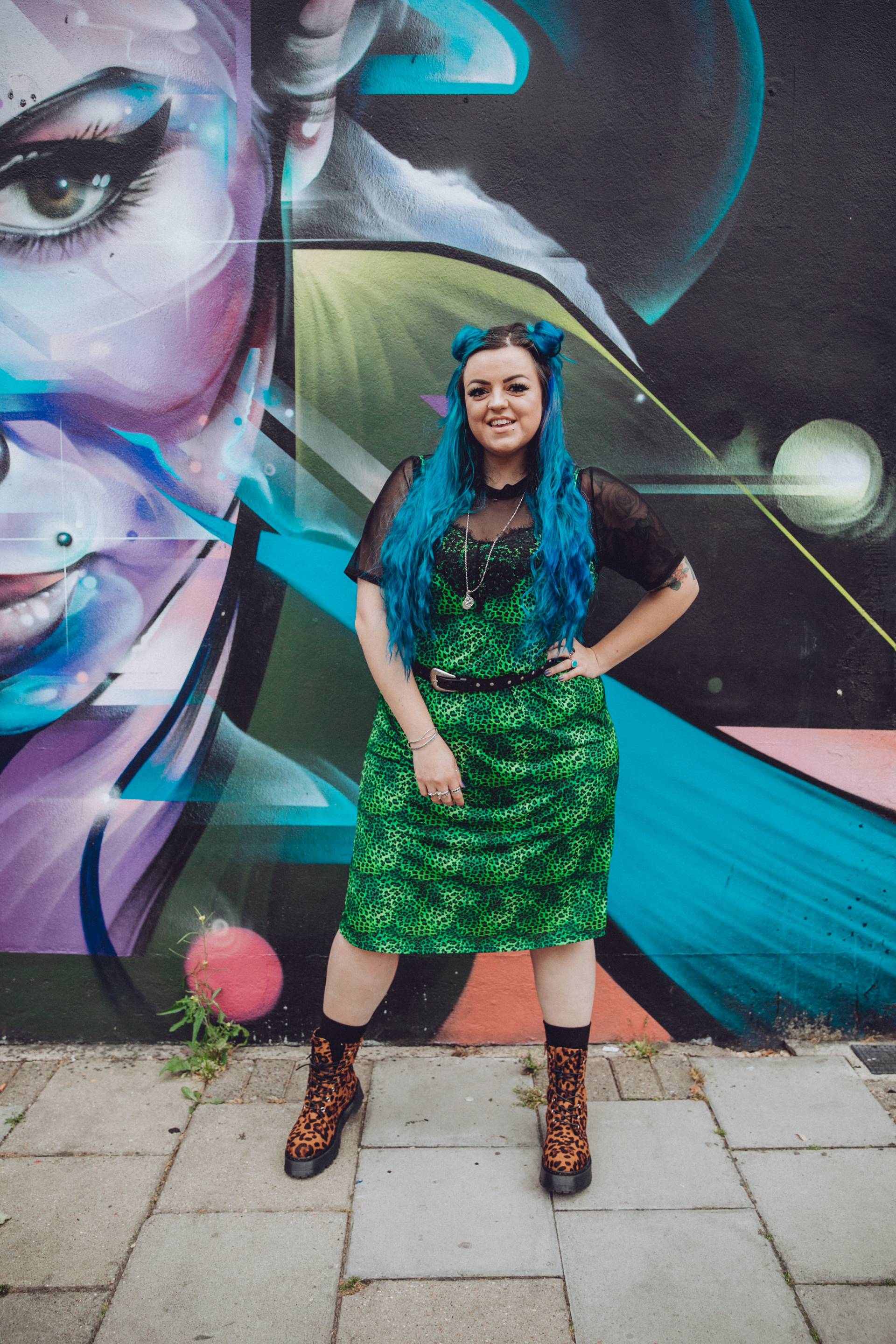 OUTFIT 2: Cute & Femme
Printed Tea Dress // Satin Style Printed Scarf // Hunter Adjustable Short Gloss (Candyfloss)
It's the last day of the festival, you've been living in a tent since you can remember & haven't had a shower for days – meaning your hair isn't looking particularly fresh. A headscarf is the perfect accessory, not only does it hide greasy roots, it also makes the wearer look pretty adorable, don't you think?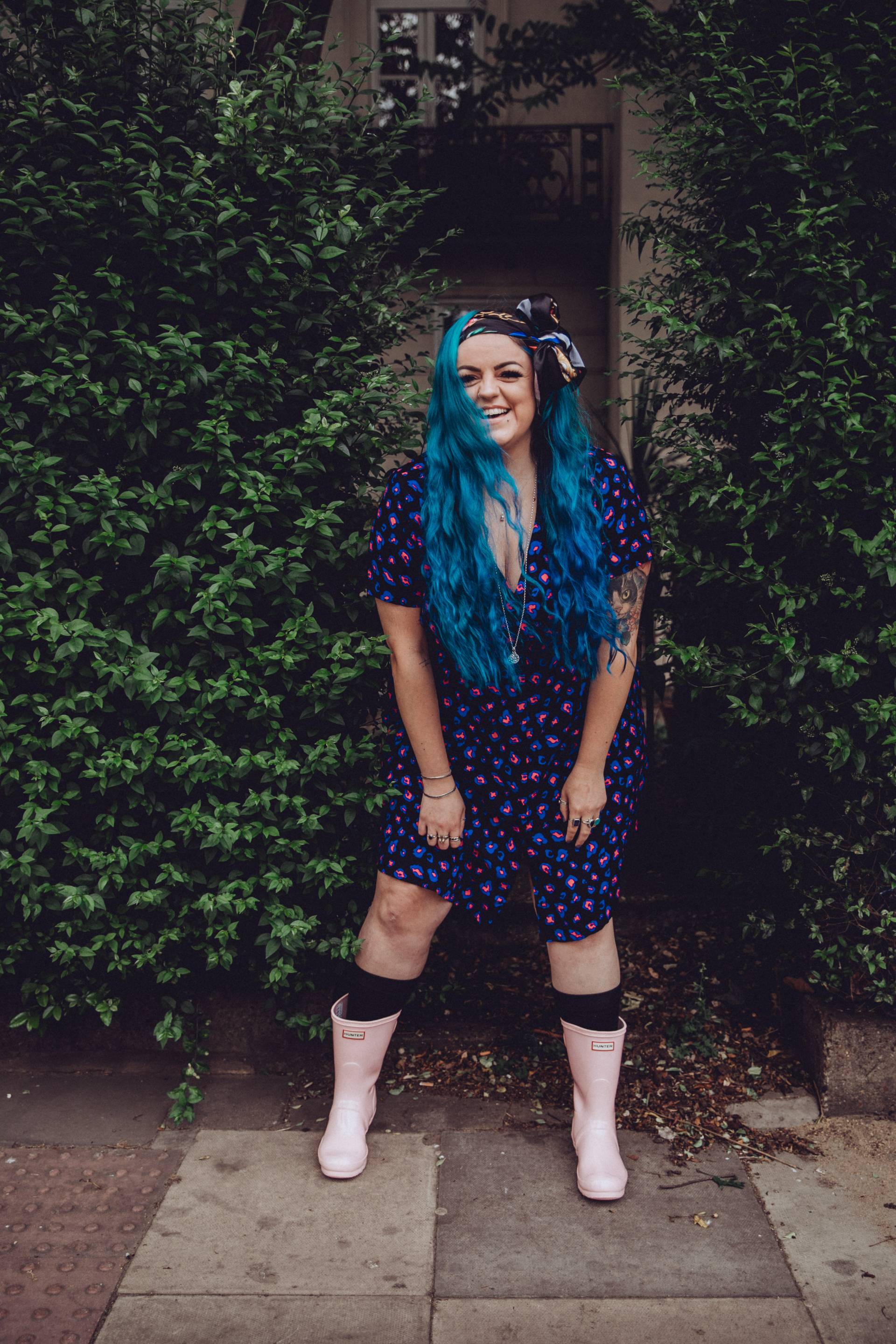 I love the print on this Animal Print Tea Dress because it's subtly animal print and the bright pink contrasts so well with the blue. This is a size 18 but due to the cut I could definitely have got a 16. I LOVE the length on this. So often I find cute dresses and with the combo of my butt/hips/tum it ends up being more like a long top, rather than a dress, that only *just* covers the bits I want. This is a decent length and I could even have a chill out sat by a tree without flashing.
If you go to festivals in England, you know that Wellies are an absolute must. I always take a pair even if it looks like I might not need them in the end, you never know when it might fall out of the sky! Adding a cute coloured pair makes any outfit a little more fun. These Candyfloss Pink Hunters (size 6) perfectly complimented the pink details in the dress, and I feel safe knowing I am 100% ready whatever the weather throws at me!
Tip: if you fancy showing a little cleavage, unbutton the top 2/3 buttons of the dress and use a safety pin on the inside edges to keep the collar folded down.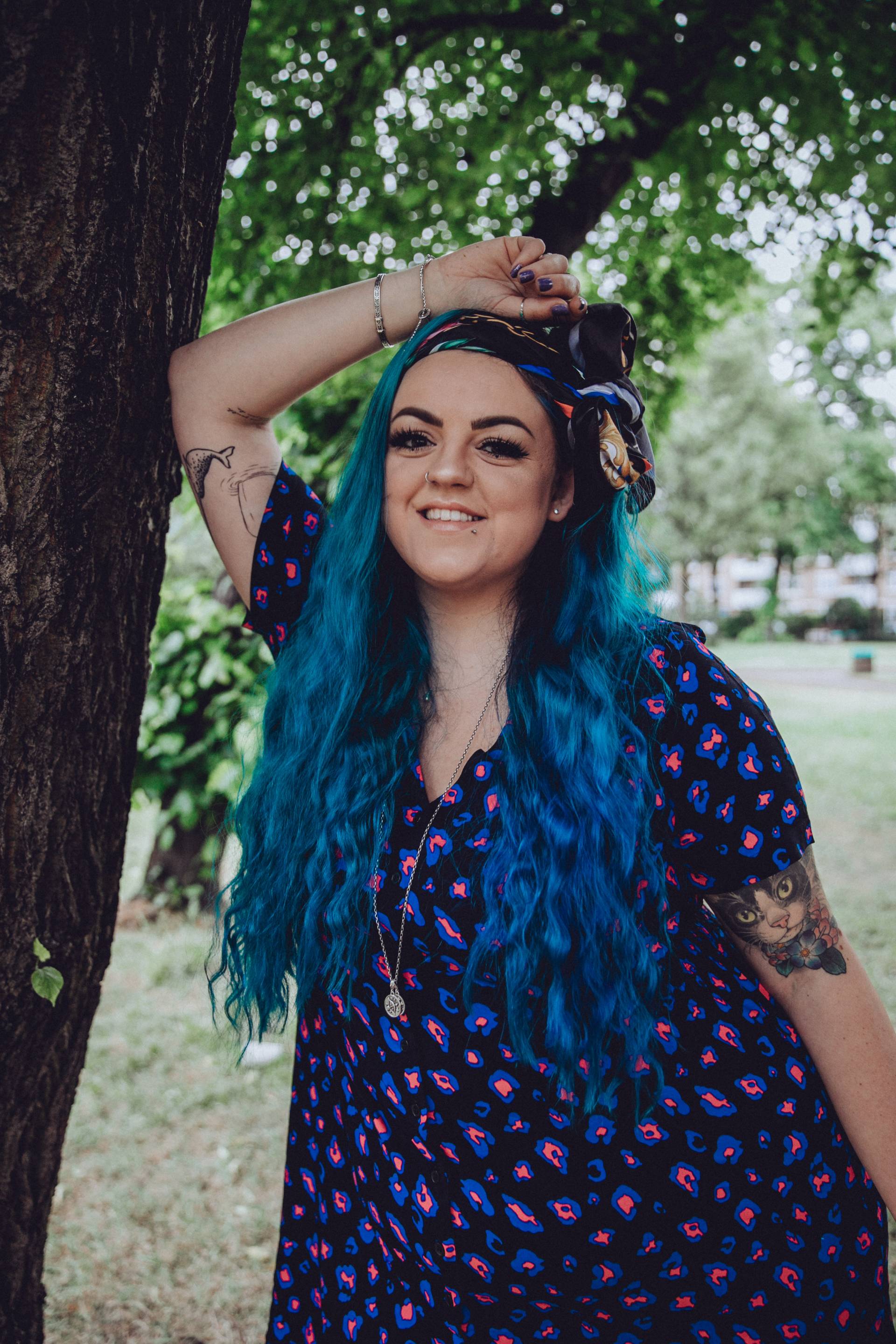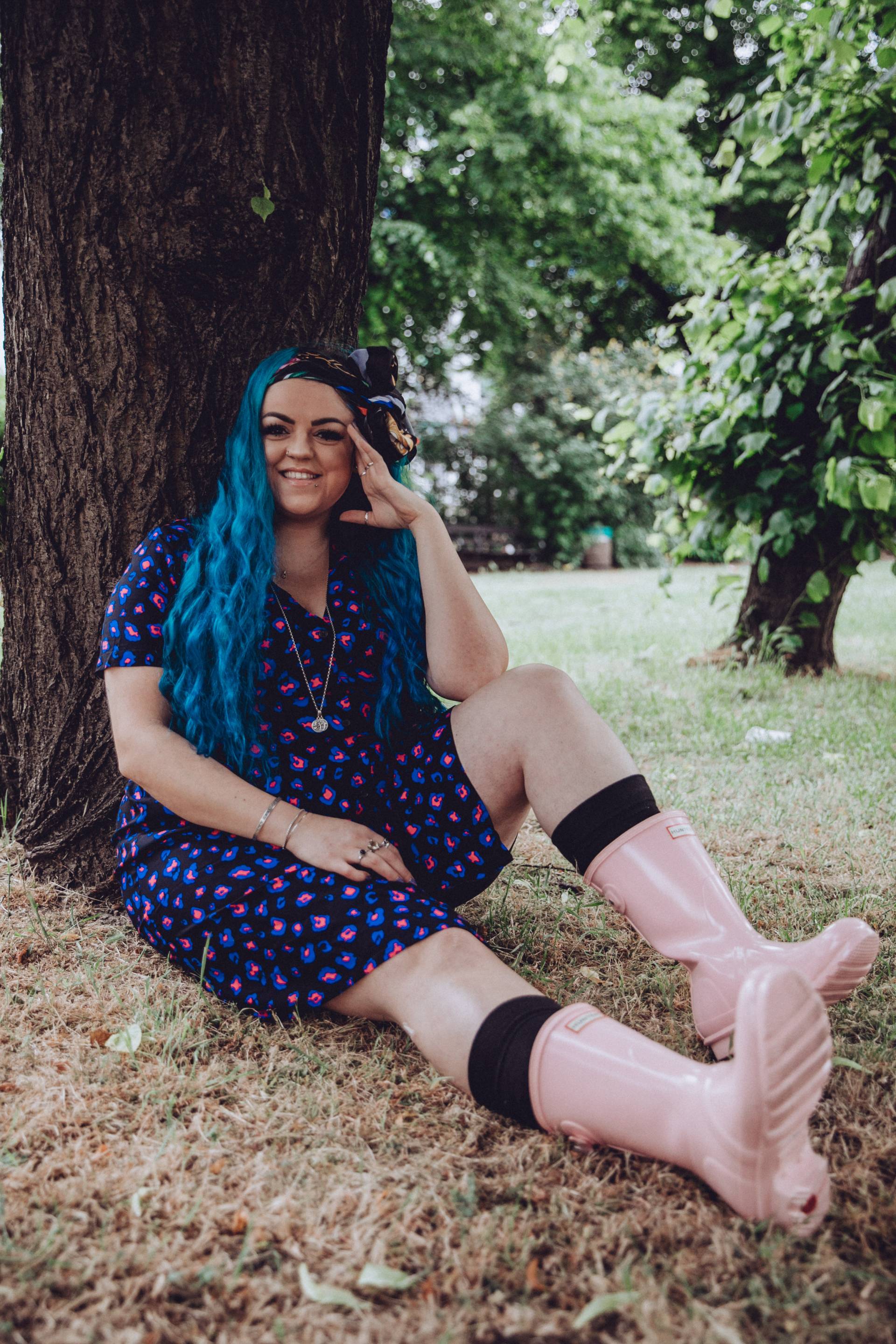 OUTFIT 3: Leopard Print Spice
Black Plunge Button Front Pinafore Dress // Animal Print Mesh Long Sleeve Top // Leopard Lace Up Boots
I really lived my Spice Girls fantasy in this one. Chanelling Scary Spice with the classic coloured leopard print, cute clipped up wavy hair, and also a dash of Posh Spice with a classic LBD (Little Black Dress) with a twist.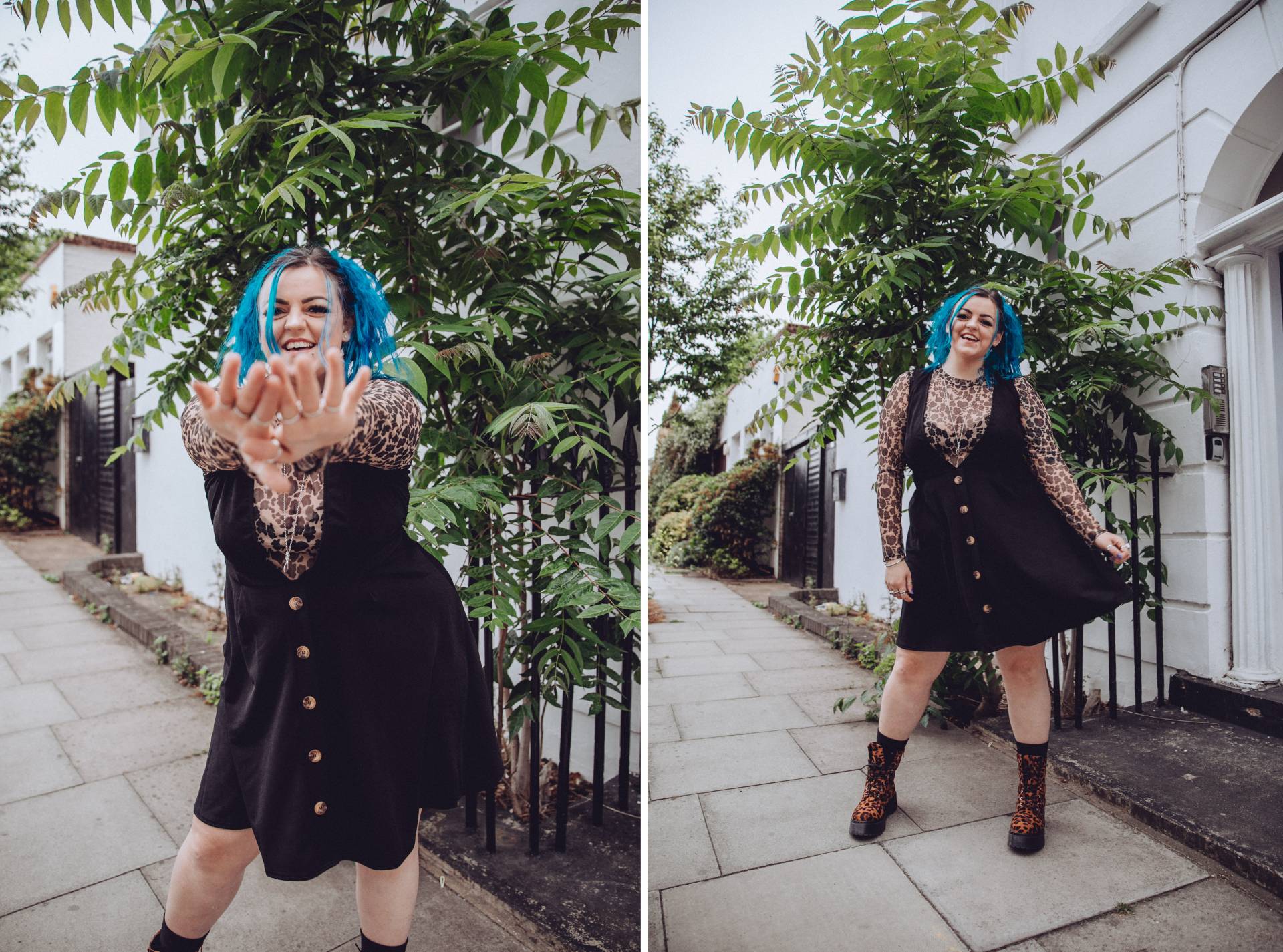 The deep V of this cute dress meant I could show off the leopard print mesh top underneath (size 16). The dress I'm wearing is a size 18 but I could definitely have got a 16 which I think would have pulled my waist shape in a little more. And of course the Leopard Print Boots from earlier were the perfect addition to this look! Add a choker for a classic 90's vibe.
 Tip: if the weather is unpredictable & it feels like it could get cold – put a pair of tights in your bag to easily layer up. All the outfits in this post would look just as cute with tights/leggings!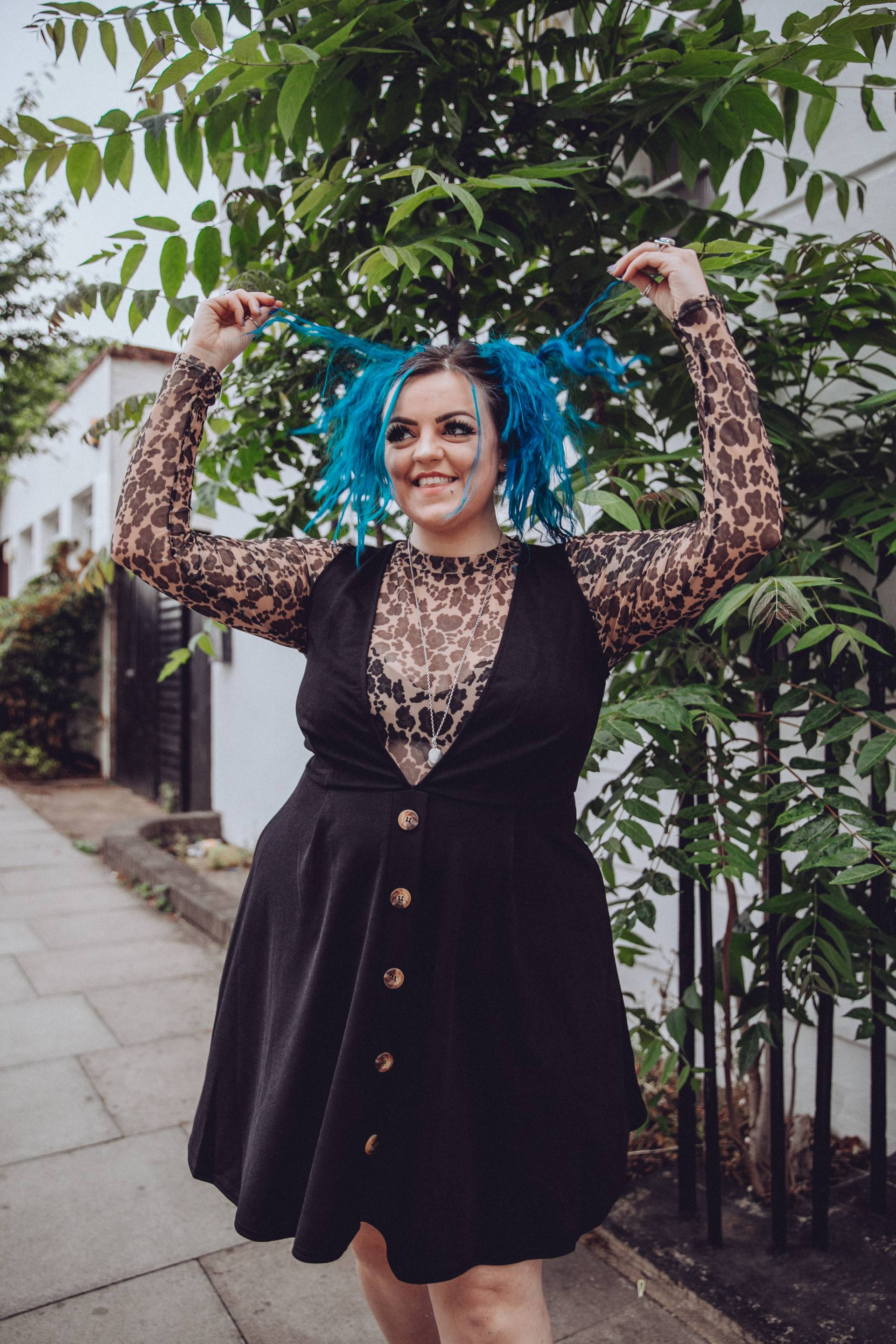 Simply Be at a Festival
I also got my hands on a Gingham Water Resistant Pac a Mac from Simply Be which I coupled with the super cute Animal Print Tea Dress at a festival last weekend. Luckily it didn't rain in the end so I didn't need it, but it was good to be prepared incase (and it helped later in the day when the evening got cooler).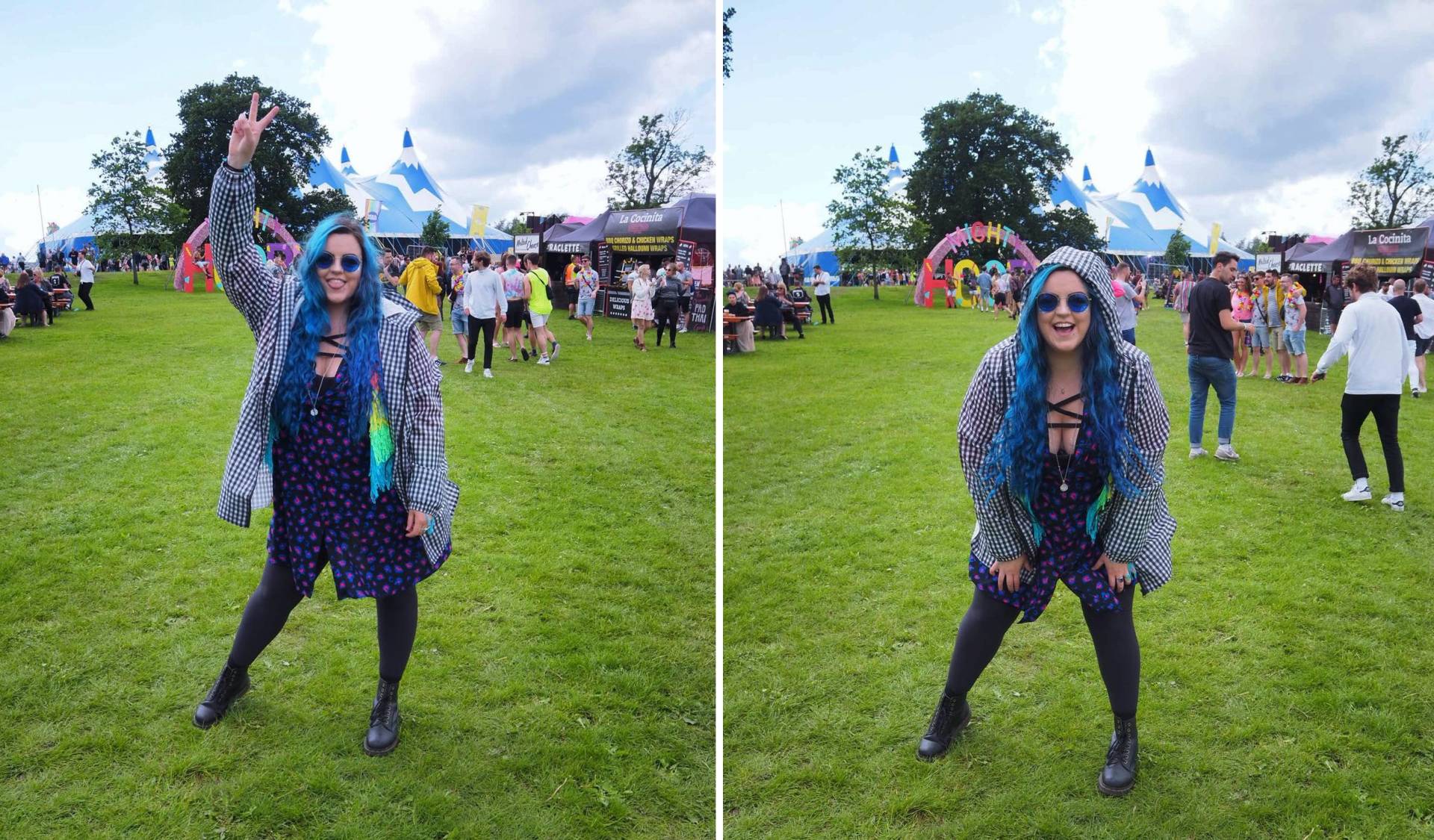 As a curvy woman that's a bit of an inbetweenie – sitting somewhere between the top end of high street straight sizes & the lower end of plus sizes, it can feel quite overwhelming when trying to find new festival outfits. When you're at a festival the last thing you want is to feel uncomfortable, or self conscious – clothes need to fit right, and not rip if you dance too enthusiastically (which has been known to happen to me before). I found the items that I got from Simply Be to be good quality, and they made me feel good – which for me is the most important thing!
Which outfit is your favourite? Let me know in the comments or keep an eye on my instagram @luisachristie as I'll posting about each outfit over the next few days!
I can't wait to rock these at festivals I have coming up over the summer. My first stop is Download fest this weekend. The hunter wellies & pac a mac are certainly going to come in handy if the weather forecast is correct!
Whether you're a complete newbie and this is your first time in a field, or you're a veteran and this is your hundredth – there's something for everything on Simply Be. Now, go forth festibabes, and get yourself festival ready!
Photos taken by the wonderful Kaye Ford.