It's no secret that I am a huge fan of glitter! So when I received an envelope filled with brand new glitters from Dust and Dance as part of their brand new Bestival collaboration, I was over the moon. Any excuse to wear something sparkly or cover areas of my face in glitter and I am all for it!

Dust and Dance – the company
Dust and Dance have created an extensive range of products (35 glitters in total, which will be increasing in October, along with the addition of a Halloween range!) The glitter ranges from fine, to chunky, and shiny metallics to holographic rainbows. All of the products are also vegan and cruelty-free too – yay!
One of my favourite things about Dust and Dance as a company is that they give 10% of their profit from every pot to a charity called YoungMinds – which is a voice for young people's mental health, and as they put it "when you buy Dust & Dance, you might help someone get their sparkle back." – which I think is rather lovely!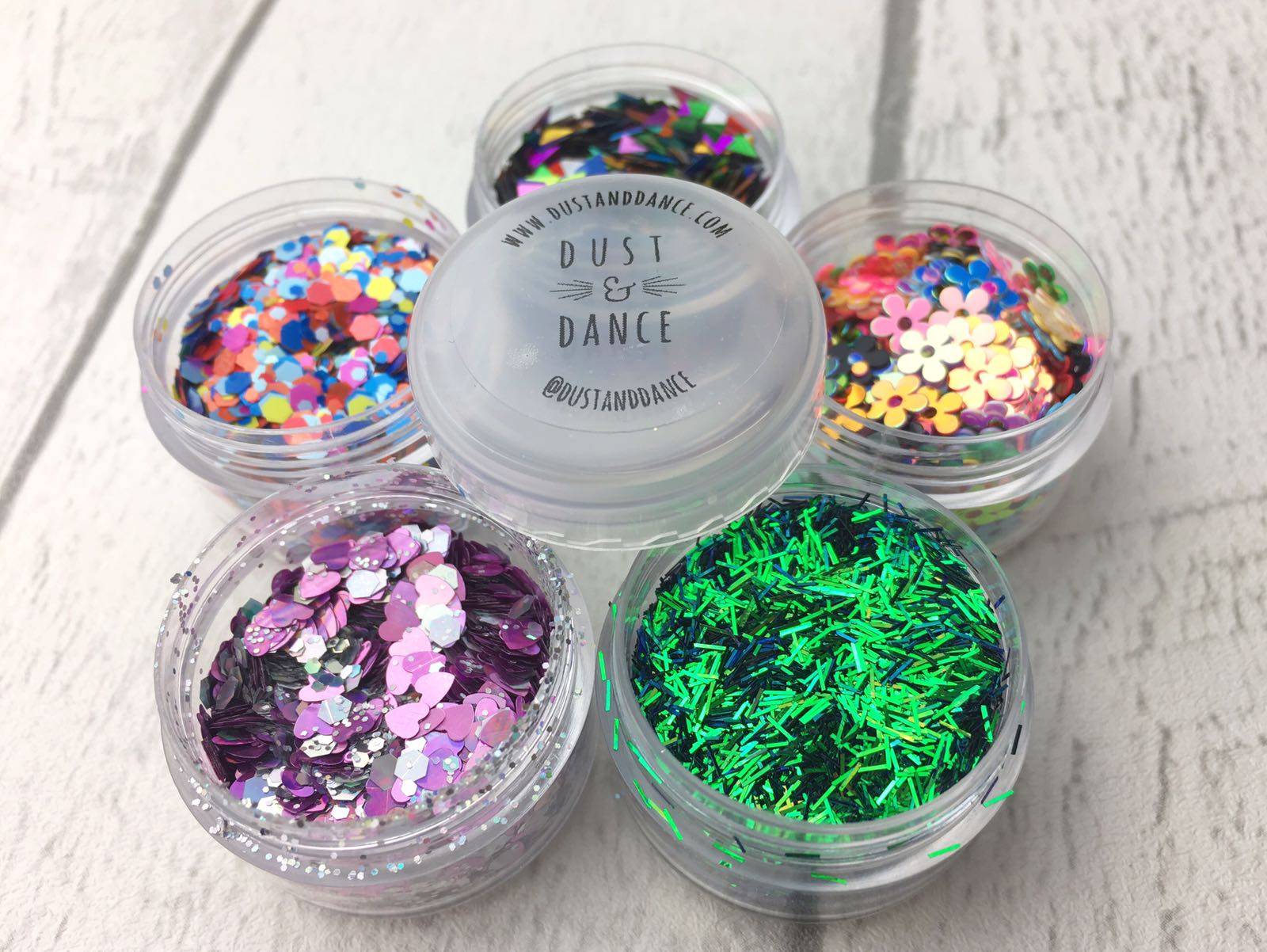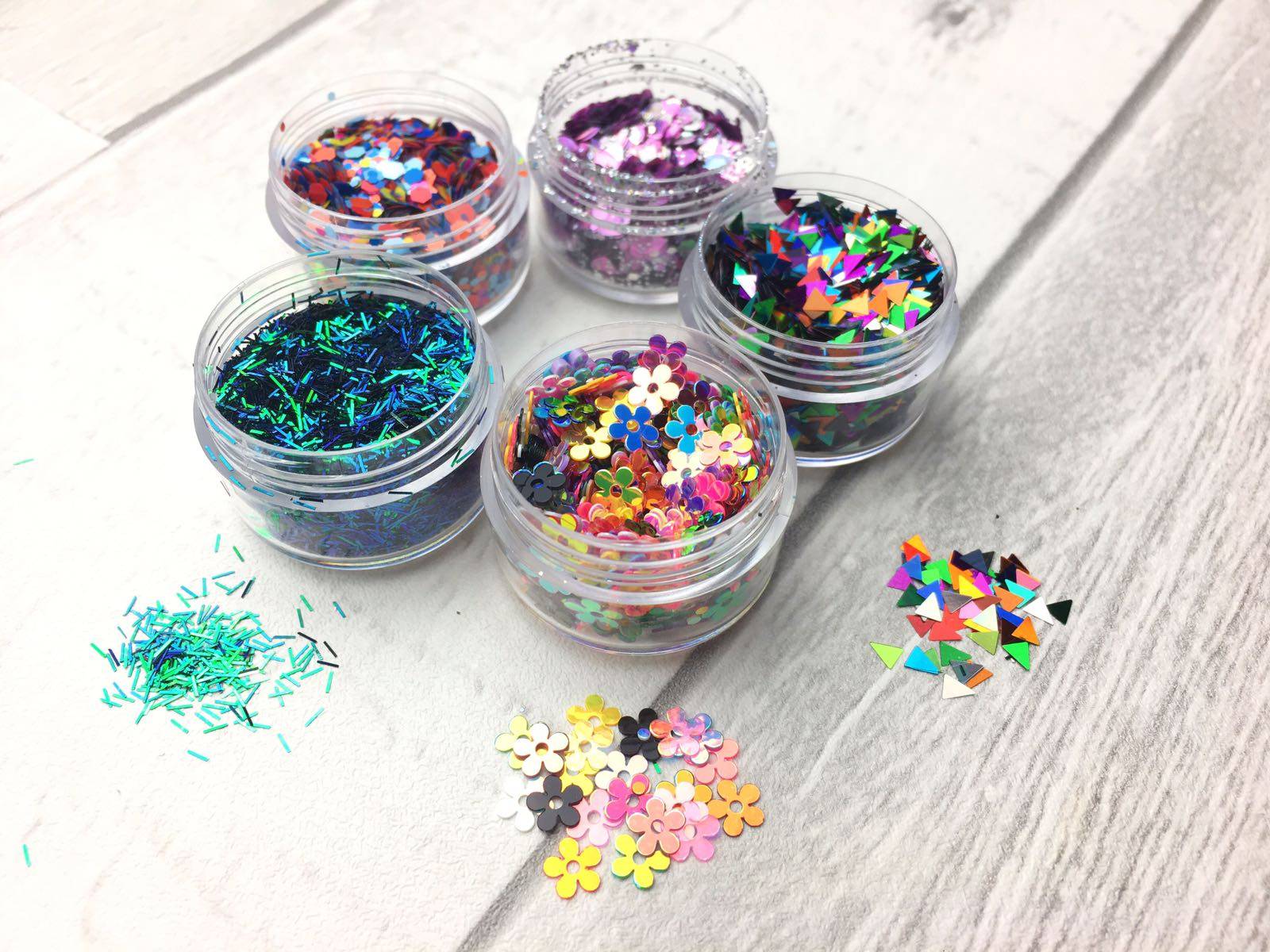 The Bestival X Dust and Dance collaboration
For this range Dust and Dance have collaborated with award winning festival: Bestival to create some brand new glitters and I am all for it. In true Bestival fashion, there is a yearly theme and this time it's "colour", so the glitter pots are a kaleidoscope of colours and shapes to encourage festival go-ers to be as colourful and creative as possible. The launch of these glitters coincides with the start of a new-era for Bestival, as it's moved to Lulworth Estate in Dorset! The new site is much easier to get to, and a brand new site for people to explore. The line-up includes artists such as: The xx, Pet Shop Boys and Jamie T create the perfect soundtrack to the sparkly weekends.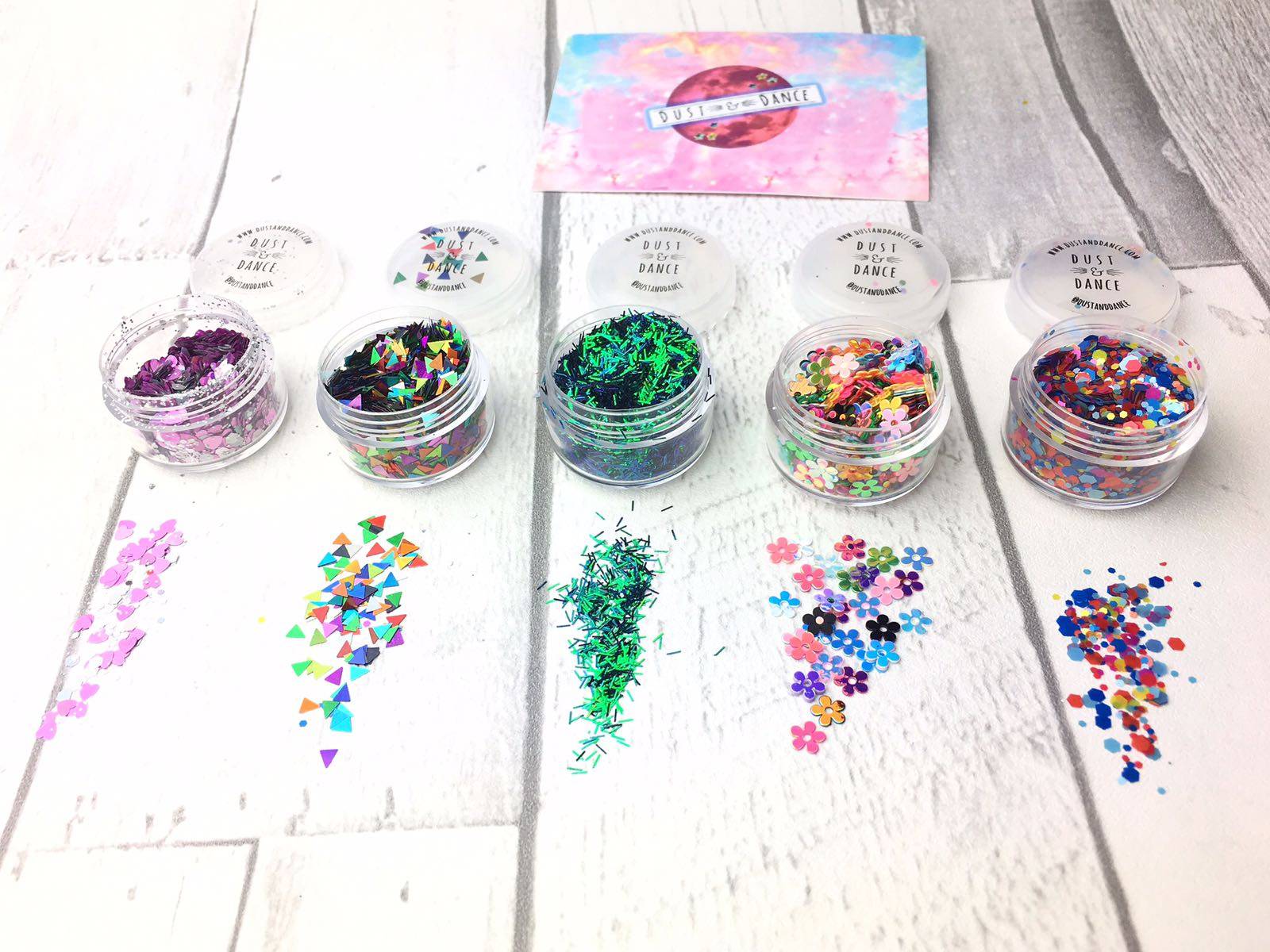 The Bestival collaboration range includes 5 variations:
Love Shower: holographic pink hearts mixed with a super sparkly silver glitter 'The Magician' (one of Dust and Dance's best sellers!)
Disco Flashback: Colourful, shimmering, holographic triangles in a kaleidoscope of colours. A hark back to the disco era which will make you pop with colours! 
Ambient Radiance: Inspired by a magical area in the new Bestival site 'Ambient Forest'. Beautifully changes colour depending on the angle you look at it between forest green and nick sky blue. 
Summer of Love: Chunky brightly coloured daisies, serious 60s "flower power" vibes.
Confetti Cascade: A vibrant mix of lively colours, with a matte finish.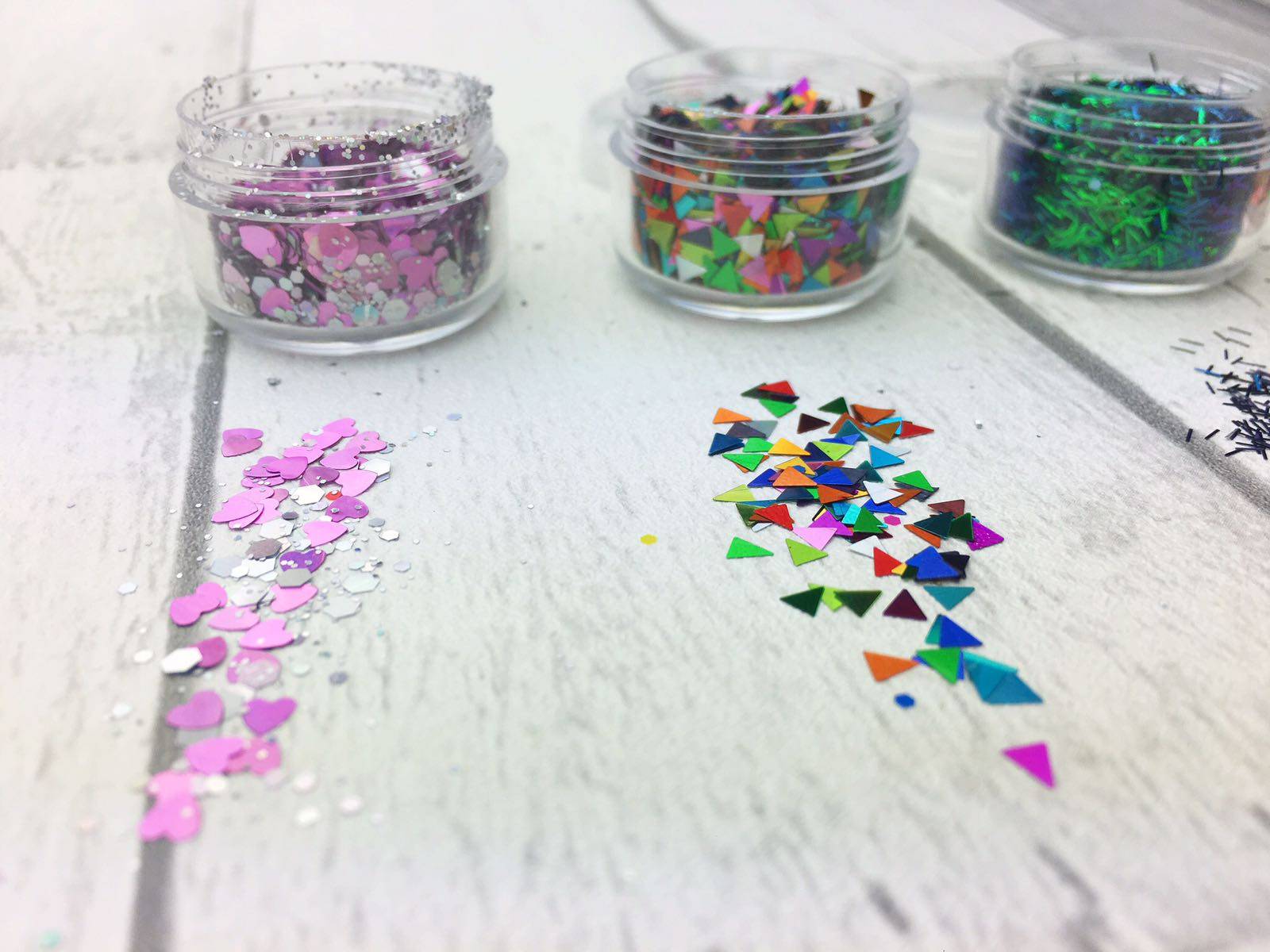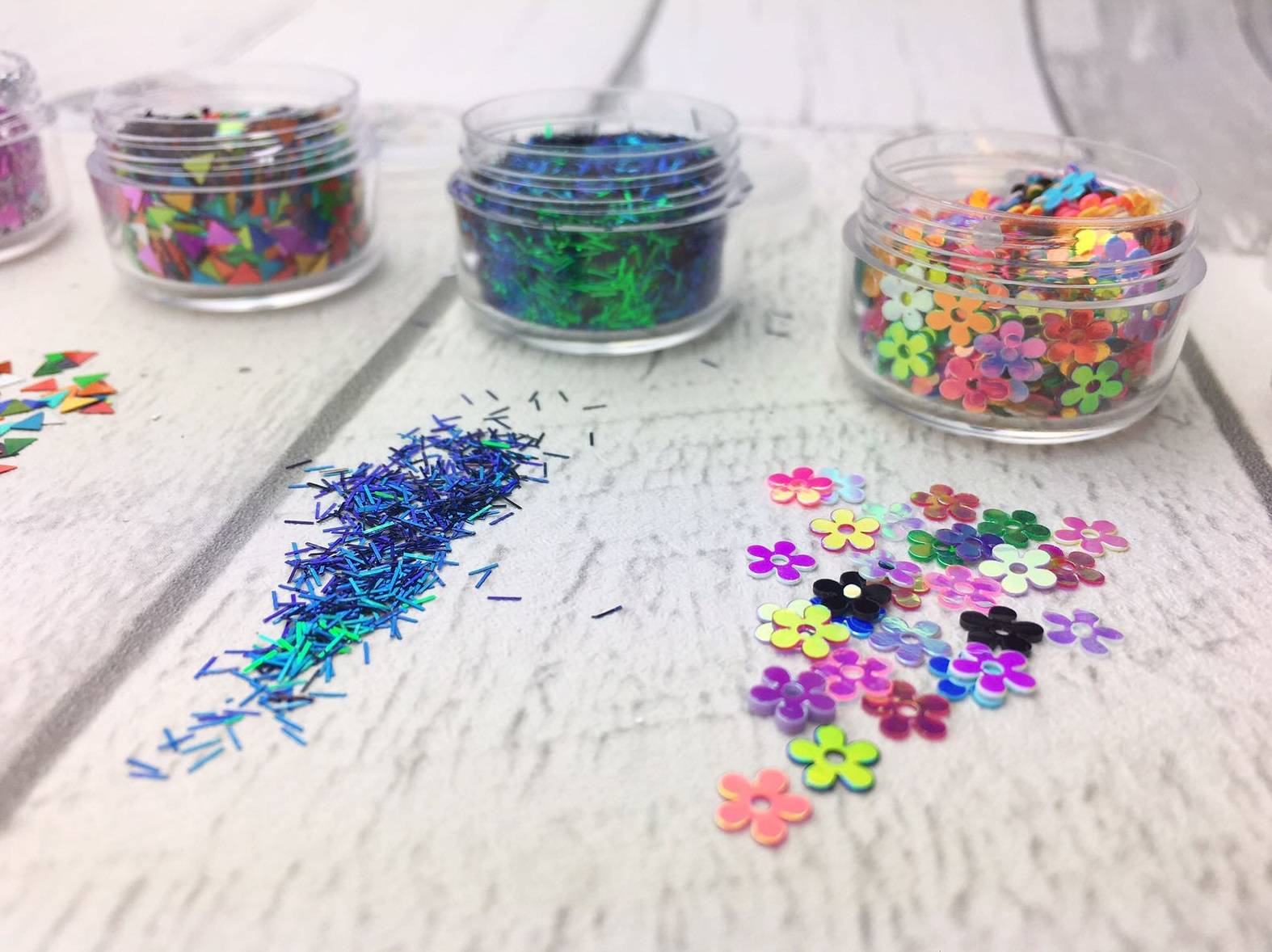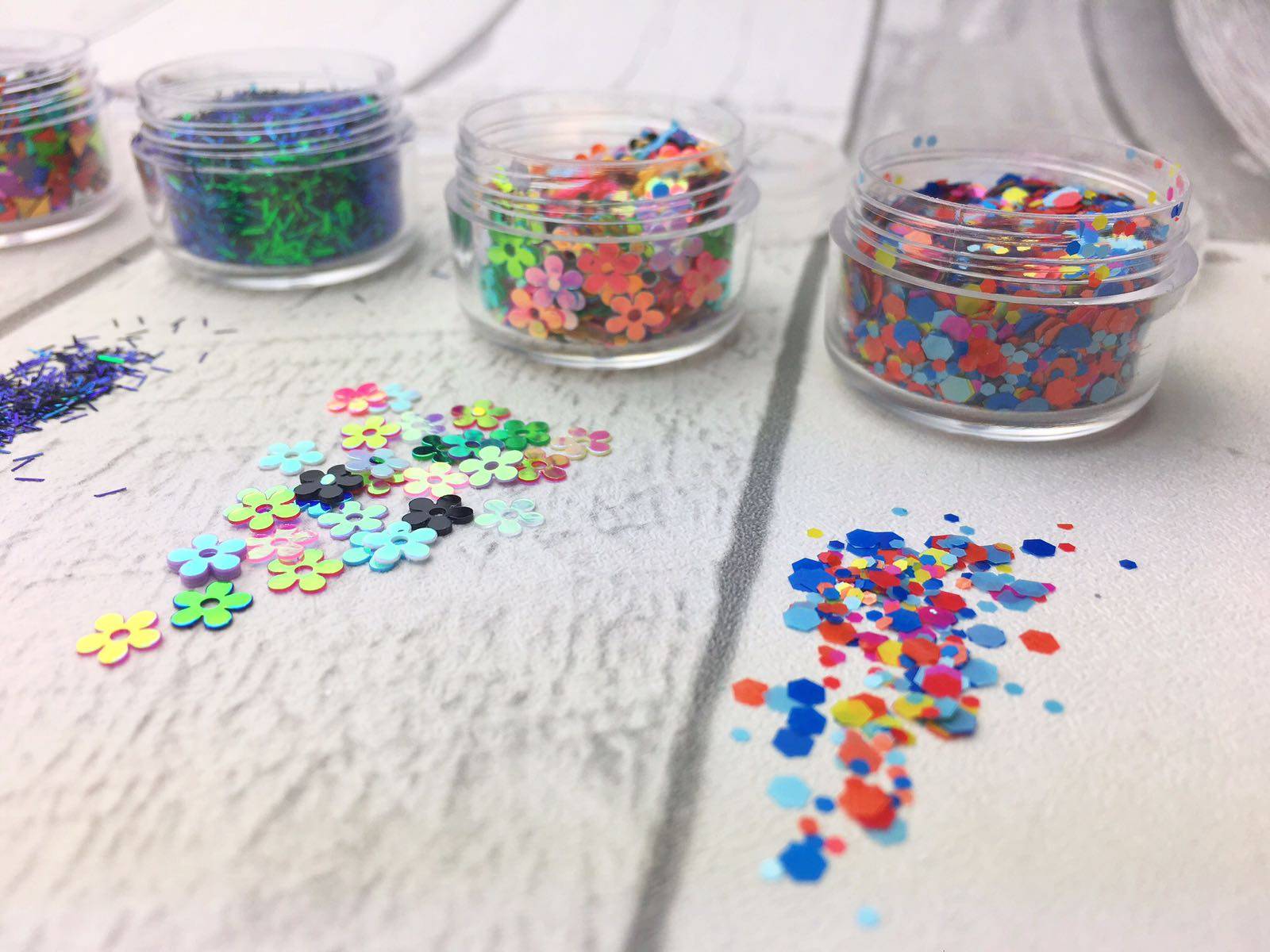 Get your hands on the Bestival X Dust and Dance collaboration glitter
You can purchase them online at www.dustanddance.com where they ship worldwide, including next day delivery (some selected retailers sell it too). Individually the 3g pots cost £3.50 but you have a chance to win the set! In the lead up to the festival (which is in under a one month: 7th-10th of September) you can win the whole collection, as well as a pair of tickets to the festival too. Follow @bestival and @dustanddance on socials and keep an eye on their posts for more info.
Make sure you get your Bestival ticket in the mean time from their website: www.Bestival.net or by contacting Ticketline: 0844 888 4410.
P.s. I actually used two of the glitters recently to make myself super colourful and sparkly at Brighton Pride. I used 'Love Shower' on my cheekbones and 'Disco Flashback' on my chest! For full details of the products used to create my colourful make-up look, check out my instagram post here.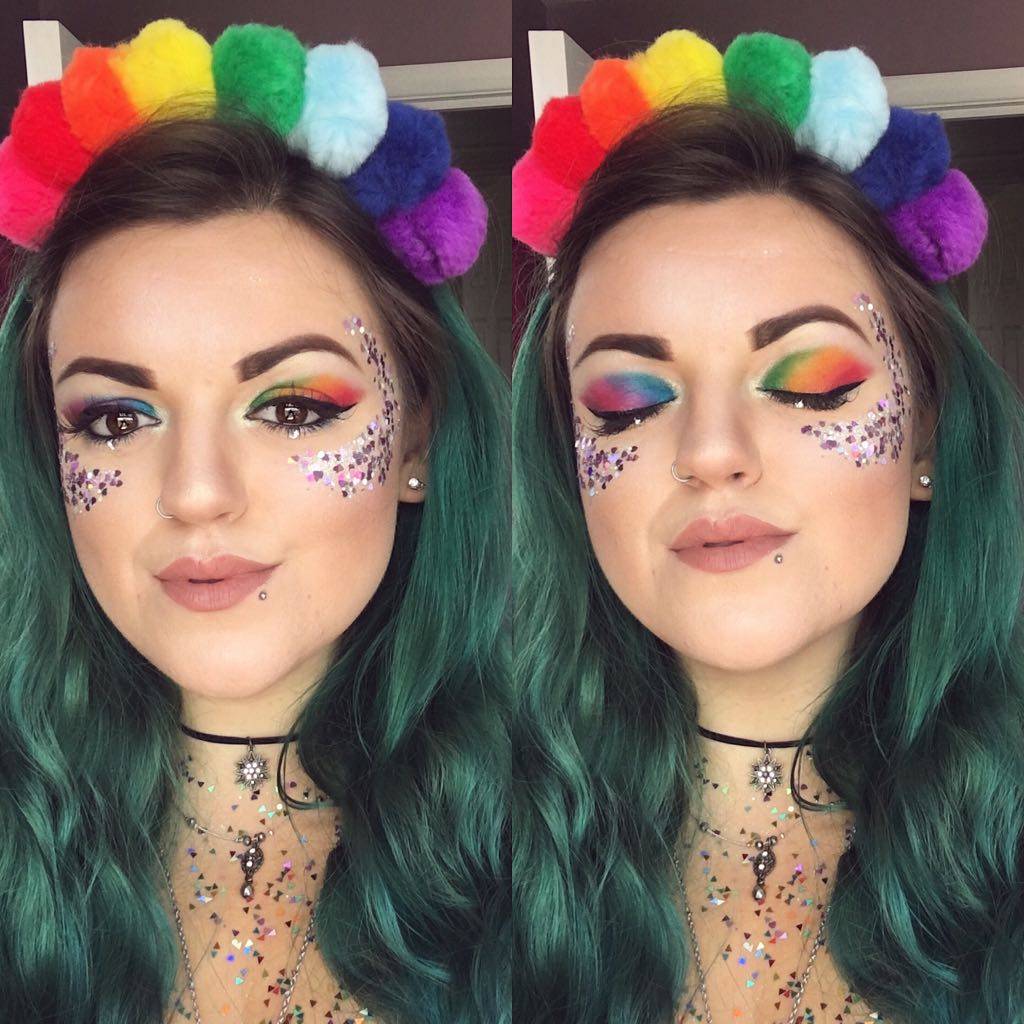 If you enjoyed this why not check out my Face Florals post – all about the beautiful pressed flowers they do, that you can use to jazz up festivals makeup. These would look beautiful with the Dust and Dance glitters too. That gives me an idea…
The 5 posts of Bestival X Dust and Dance glitter were sent to me free of charge. This has not affected my review – which is a true reflection of how I found the products.