Today I'm writing about 'my day job'! I often get asked when I'm out and about at blogger events, about what I "do", and when I tell them, there's often a lot of questions! Despite it being a pretty fun one, I don't talk about it much on here. Not for any reason other than I like to keep the blog stuff and the work stuff separate, although when it comes to music related content, there are often crossovers.
(The kitty photos might seem a little random, but the reason I used them will make slightly more sense when you read a bit more…)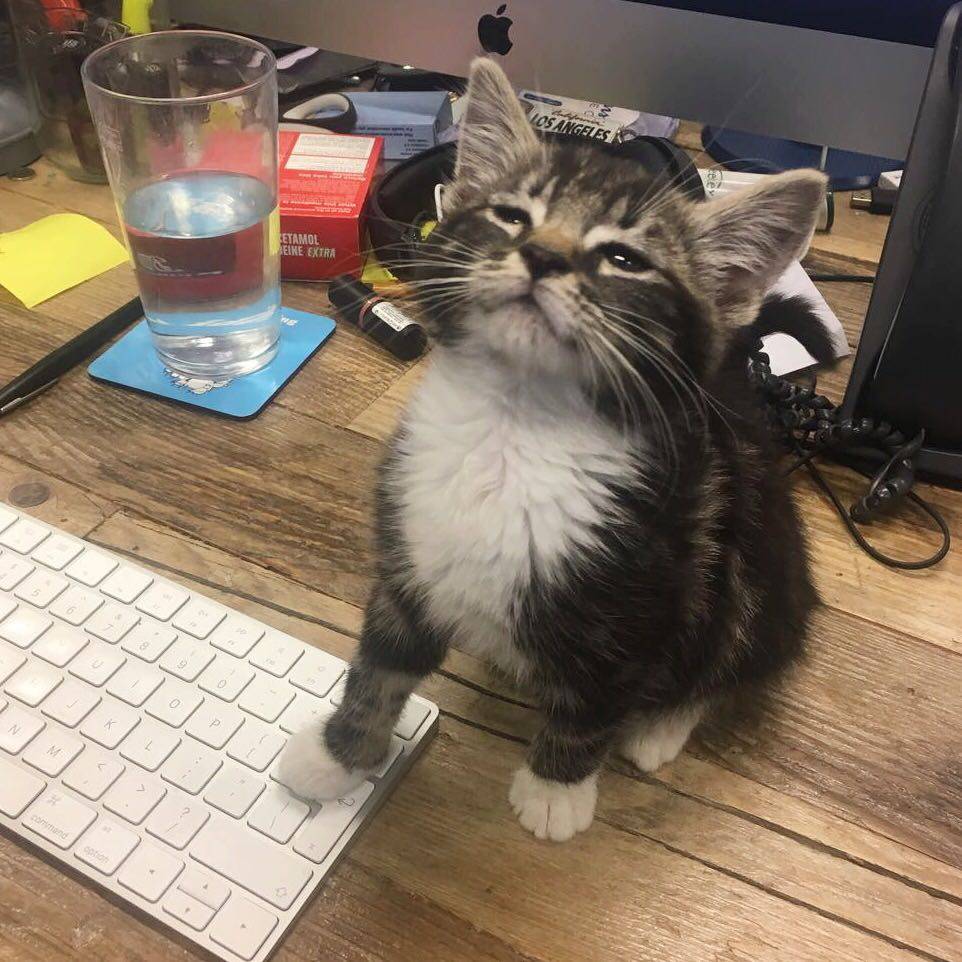 So what is my day job?
I work at a major record label in London, as a Social Media coordinator. I help a roster of musicians on their single/album release campaigns, building their online persona, and content development. Having previously worked for an influencer agency prior to my current job, I also help out with a lot of influencer outreach! It's certainly handy that there are elements of my knowledge, skills and networks that cross over between both my music industry career and my blogging career (although I am not sure I can really call my blog a career… Just yet at least)!
There's sometimes a little bit of crossover between work life/blog life, like when I went to Download Festival! I organised that with the festival's PR company, but going along meant I was able to see one of the bands I work with on a pretty big stage, at one of the biggest festivals in UK!
Like any job, some days can be somewhat infuriating and I can't wait to get out of the door at 6pm, however I'm happy to say that most days are pretty good. The days when colleagues bring in their cute pets (like Georgie the kitten who is the star of this post), or when artists come in to play their new music or chat, are extra awesome. The evenings/weekends where we go to gigs and festivals are pretty fun too!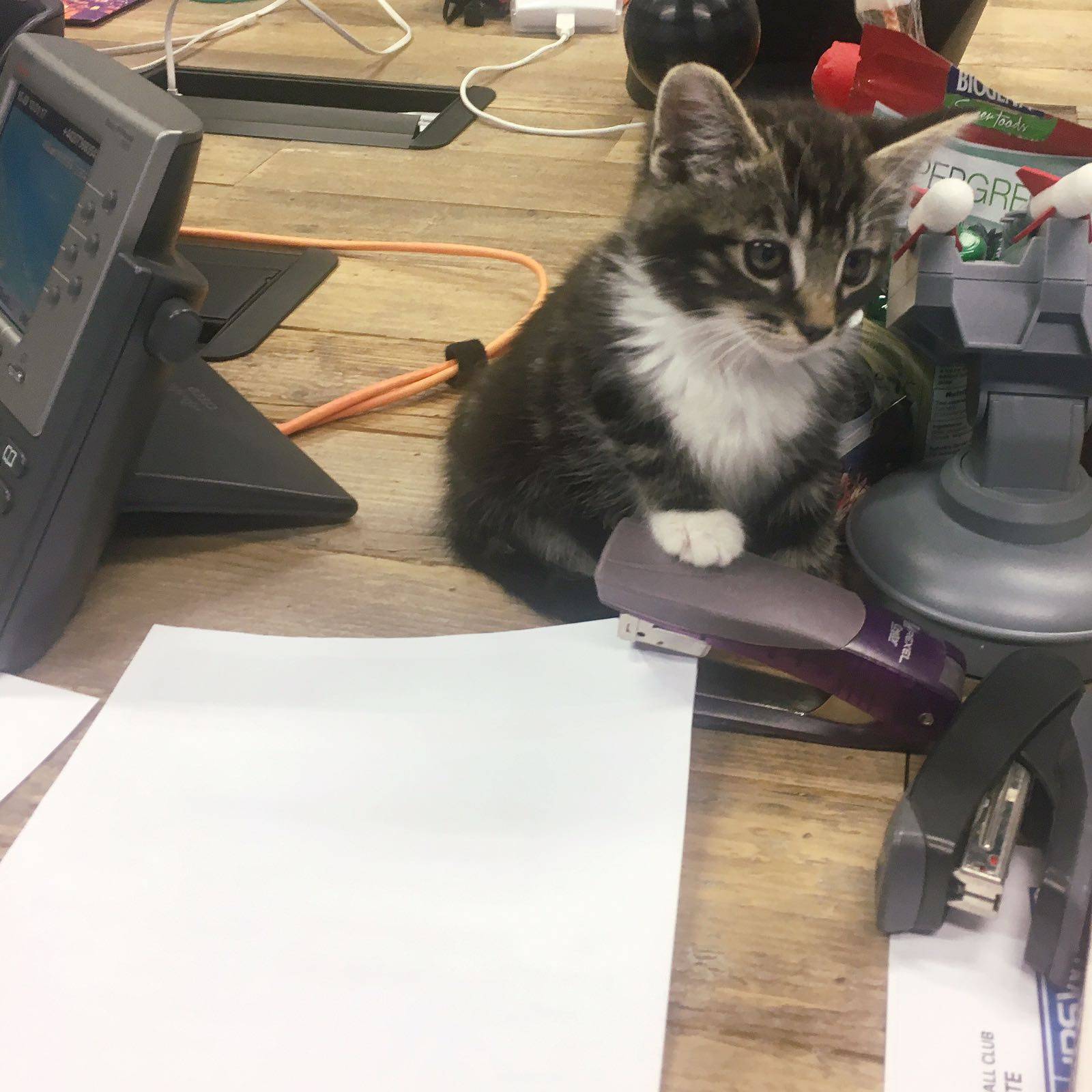 How did I get here?
I grew up in Brighton doing a lot of singing and studied music at university. I mostly worked in retail and hospitality (in fact I worked at both a shop and a bar during my degree). So when I started getting itchy feet and thinking about what I wanted to do with my life, and my career, I knew that a move to London was imperative and that I wanted to be involved with music. In an ideal world I think I hoped I would end up as the UK's answer to Hayley Williams from Paramore, but the second best (more realistic) option was to work in the music industry, and after two internships (the second of which turned into a job for almost two years), I am now working at one of the best record labels in London!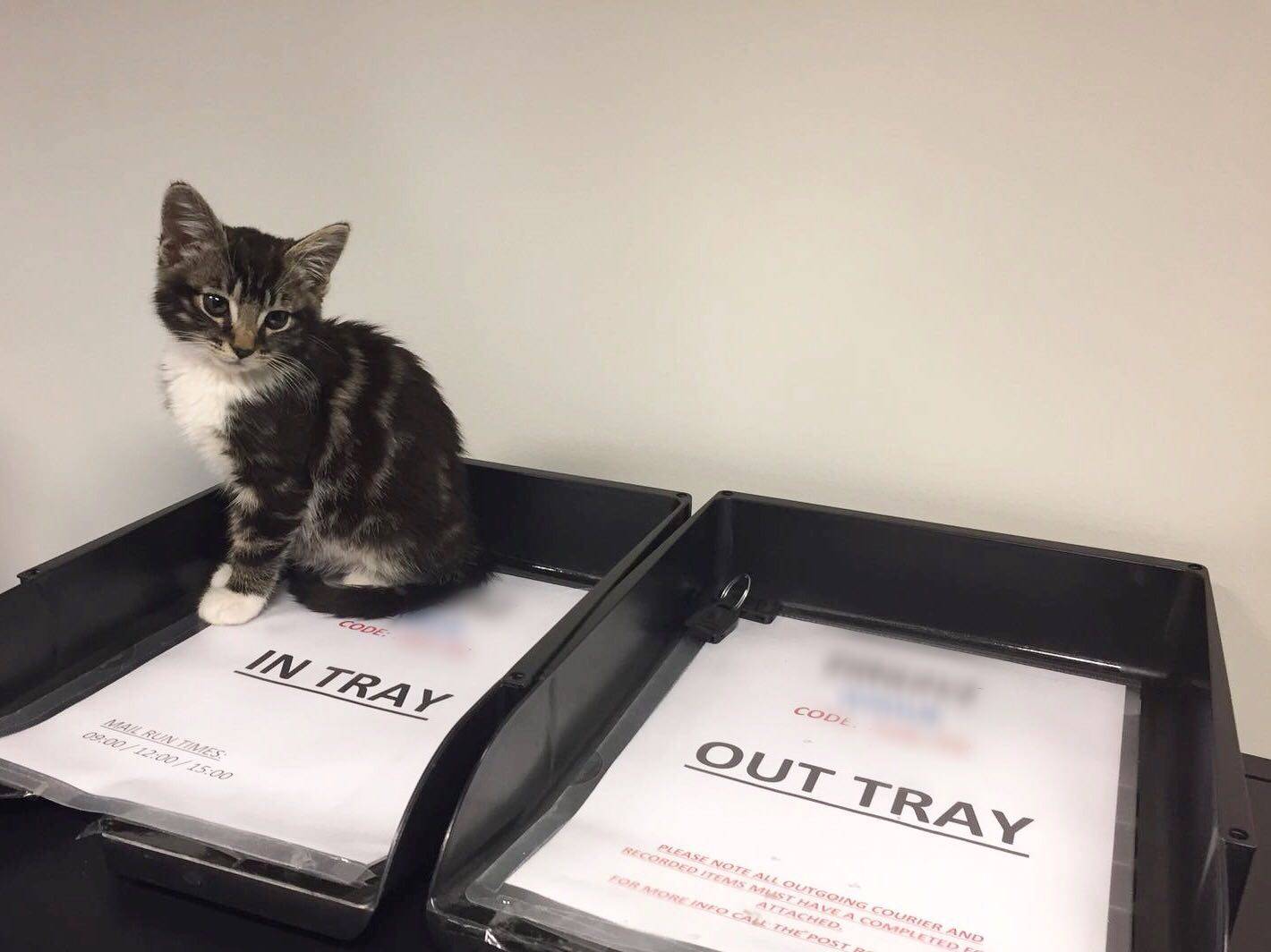 What have I learnt working in an office?
I've had 5 office jobs now and there are some useful things I've definitely learnt over the years, one of which being office safety. Little things like being aware of where your drink is on your desk so you don't easily knock it all over your computer (I've had too many close calls!), to knowing where the nearest fire exit is! You can also really strain your eyes if you're sat at the computer all day and you can damage your posture/back if your screen is the wrong height or your chair isn't supportive. The first week at my current job I asked for a new chair because the back support was mega uncomfortable and my posture is already a bit rubbish (I'm such a sloucher). I also try to stretch my legs and walk around the office a few times a day. Feeling like you've been glued to your desk all day won't make you feel good, and doesn't help if you're particularly stressed out.
Although my day job is a far cry from being an actual musician myself – which I think it where I thought I would be "by now". Working behind the scenes for one of the worlds best records labels does have its perks. I am incredibly thankful that there are a whole bunch of gigs that artists signed to the label have throughout the year, and we're encouraged to go along to them! My working day to day can also change pretty drastically – it can be extremely hectic or quite quiet, and it doesn't always end at 6pm. Sometimes it can take up weekends too (eg. if you're off to a festival). Right now, aside from perhaps being paid a little more please (I say, hoping my boss might be reading this…) – I wouldn't have it any other way.
P.s. OF COURSE I managed to get cat pictures into a blog post about my day job… Sadly Georgie the kitten coming to visit has only happened twice, usually we get a lot of dogs (which you will always be able to see on my instagram story @luisachristie). If you're a Georgie fan, you might like to know she also met Ed Sheeran once upon a time…